Record Your Favorite TV Series or Movies in HD Quality with Audials Moviebox 2017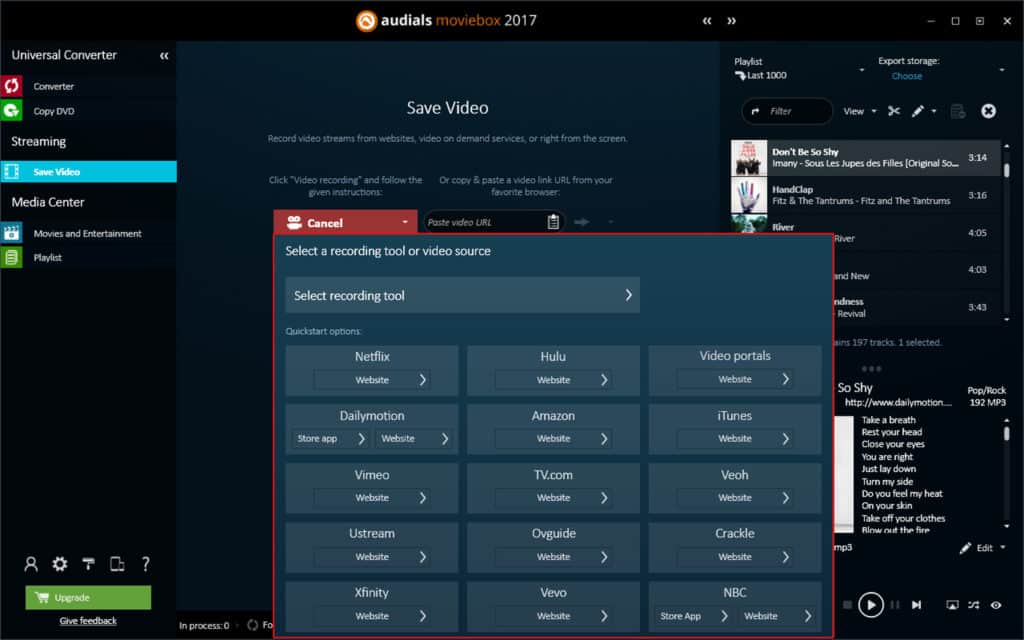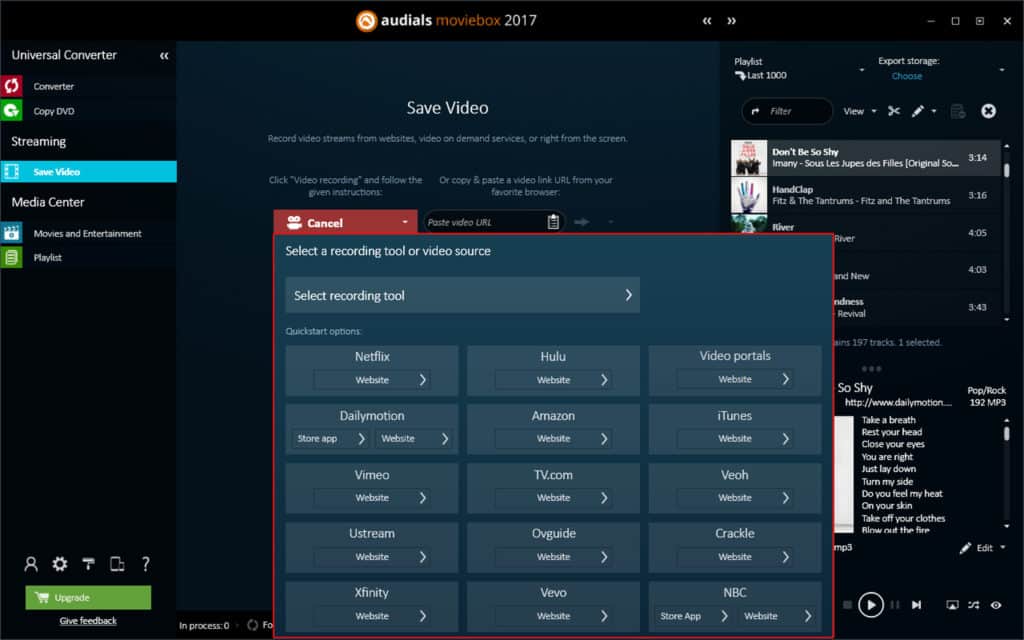 How many times have you not thought if you could record one of those episodes of your favorite TV shows. Imagine if you could set a software so that it can automatically record video streaming of your favorite TV series such as HBO's Game of Thrones or AMC's The Walking Dead. This is possible with the new Audials Moviebox 2017. With many new features, this video streaming recorder makes a video recording a breeze. You can now record the complete episodes and seasons of your favorite TV series automatically.
Record Any Streaming TV Series
There are so many TV shows which are enjoyed by millions of people worldwide. Not everyone has the time to catch up with each and every episode. Besides, some of these TV series programs are so popular that they can be watched on online video streaming services.
But most of these services protect these videos and offer them for a high price. With Audials Moviebox 2017 you can record any of these videos while streaming. Besides the shows mentioned above, some of the world's most popular TV series include:
• ABC's Pretty Little Liars
• HBO's Westworld
• CBS's The Big Bang Theory
• Netflix's own The OA
• Netflix's Stranger Things
• ABC's Quantico
Whichever series you like, Audials Moviebox makes it a breeze to record the videos when streaming.
Record & Save Streaming Videos from Anywhere

Audials Moviebox 2017 lets you record and save streaming video from any website and in any format that is compatible with the device you are using.
It is not just the TV shows; you can record your favorite movies, video clips or even live entertainment events. You can set this software to perform automatic recordings using the Autoplay function or record streaming videos as you watch them. It can record all videos in the highest quality. Movies can be recorded in HD quality from any movie or video site or video on demand services.
You can even use Audials Moviebox 2017 to record all those erotic movies and videos to have your legal private copies of videos.
Choose any Streaming Platform
When you use Audials Moviebox 2017, all the HD movies, TV shows, and video clips on the internet are just a click away. It doesn't matter whether you want to download HD movies or TV series from Netflix, Apple iTunes or Hulu, this software makes it possible to record streaming videos from anywhere.
You can easily record video streaming by installing this software on your PC. It is compatible with all the commonly used browsers. Audials Moviebox 2017 is available in a free trial and paid version. The paid version is quite affordable and lets you record as much video streaming as you want.
Record Videos for Any Device
This video streaming recorder allows you to record videos in any file format suitable for your device. If you are using an iPad, make sure to record HD movies and favorite TV series in formats which are compatible with your iPad. You can also record in other file formats compatible with a wide range of devices including the following:
• Windows PC
• Android phone or tablet
• Notebook or Netbook
• iOS devices
• Ultrabook
• Game consoles like PS and Xbox.
Smart Video Streaming Recorder

Almost all video streaming services now offer their apps. Thus, you can record streaming videos from both the conventional web page and apps. Audials Moviebox 2017 can now inform you whether it is better to record video from the app or the webpage. It makes this recommendation to ensure that you get the highest-quality video.
Start Using with Free Trial Account
As already mentioned, the trial version of Audials Moviebox 2017 lets you test this software's features and benefits. Install it on your system and find out how easy it is to use.
You can check all the features within this free trial version. There are however some limitations. There is even no need to register to start using the free version.
The paid version is an excellent value-for-money software. It provides features which are difficult to find in this industry. Its unique technology lets you capture and record videos from any streaming service or website without any restrictions. Even websites and services which protect their video streaming can be accessed by Audials Moviebox 2017.
Do More with Audials Moviebox 2017
The new Audials Moviebox 2017 goes beyond its video streaming recorder tag. It can also be used as a format converter.
• Format Converter: If you have a video format that is incompatible with your device, this software can readily convert the file into a compatible file format.
• DVD Copier: Want to save HD movies, TV series, video clips or erotic videos onto a DVD? Audials Moviebox 2017 can do even that.
It can also be used to create your private video library.
Whether it's your favorite movie in HD or TV series that you want to record and save for a long time, or some video clip that you want to capture from a website and is not possible otherwise, Audials Moviebox 2017 can make it possible. Loaded with new features and functions, it makes recording HD videos from video streaming just a click away.
Was this article helpful?