Online shopping has more or less taken over the entire market in recent times. Every day millions of buyers shop online from very different parts of the globe, just with the click of a button. The range of choices improves multiple times as you can hop from one product to another in no time.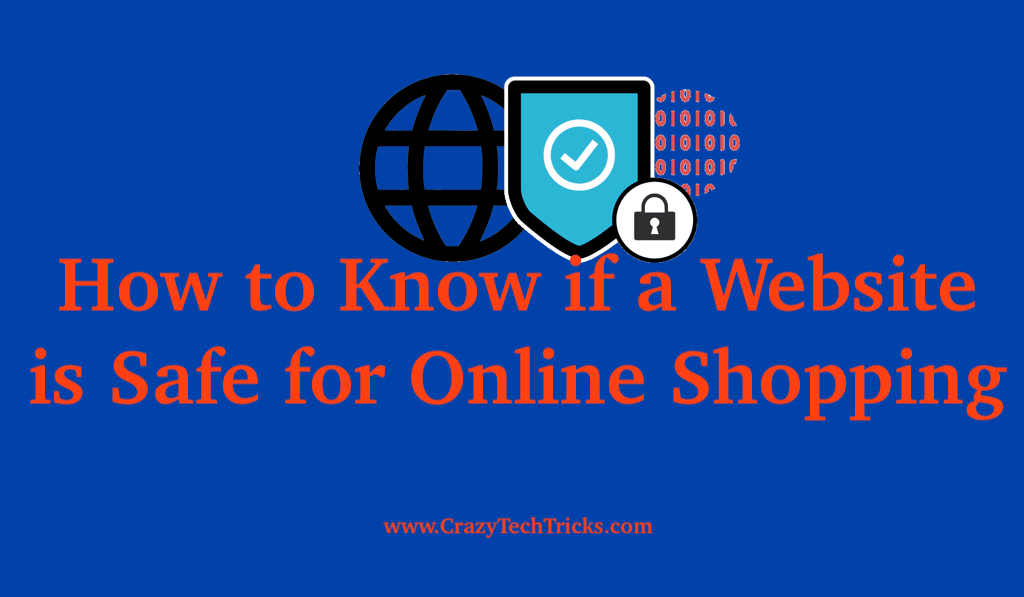 As easy as it is to buy things online, there are also chances of fraud. To avoid this, buyers need to be mindful of specific hacks while shortlisting the best websites for online shopping.
Privacy statement
Every trustworthy and authentic e-commerce website has a privacy statement. A privacy statement describes details such as the process a site uses to collect, operate, and protect users' data. 
If you are unable to find this type of information on the website, then it could be a not a safe website. Lack of this statement just means you should not share any information within this website.
Contact details
It's a must for an e-commerce site to have an address and at least a contact number on its header or footer so people can reach customer service when needed. Ensure that your site has one and further check its legitimacy by copy-pasting the address into a search engine. 
The absence of an address or inaccuracy of the same gives you enough reasons to believe that the website is unreliable. 
Customer reviews
Top secured websites usually have a trust mark accredited by internet security bodies (such as Norton, McAfee, etc.) visible on the home page. However, there is nothing more promising about a service site than its customer reviews. Look for the personal experience of other buyers to have a better judgment of the website.
Source code and SSL
There are a few technical tricks that everyone should know how to look for if they are visiting an e-commerce website. You can check a website's source code by simply right-clicking on the site and looking for the option to check its source code (inspect for Chrome). 
If some trustworthy designer does not make the website, you are likely to see a sentence like "Created with HTML Generator Plus." Moreover, make sure the site that asks sensitive data like credit card details starts with an https://; this indicates SSL encryption. 
Page rank
Numbers play a vital role in all business fronts, and e-commerce is no exception. You can determine how eminent a page is on the internet by looking at its page rank. One page on the web that links to a second of its type tends to cast a vote for the second page. Higher the number of votes is, higher is the page rank, and more prominent the page becomes on the web. 
Payment options
While visiting any e-commerce website ad and deciding to pay for any service or product, make sure the payment option is from a trustworthy or secure source. You can look for logos of companies such as Visa, Mastercard, American Express, etc. Websites accepting these payment options undergo a thorough checkup by these financial entities and are trustworthy. 
Also, try to use credit cards as they are considered one of the safest methods of online transactions. The reason behind this being credit card companies tend to refund money lost due to fraud quite easily. 
Takeaway: In addition to all the technical pointers that you need to keep your eyes open for, your instincts can also help determine the genuineness of good websites. For instance, does the site look professional, are there any grammatical errors in the layout, are the images low resolution, etc.
And if the answers to any of these questions are unsatisfactory, you shouldn't take a chance shopping at the site. 
Was this article helpful?