We will do a complete comparison between Thunderbird vs Outlook and find the best Email client. I have analyzed both of these email applications on several factors. You can use them in your office or any other workplace. We have shared the top 5 comparisons between Thunderbird vs Outlook.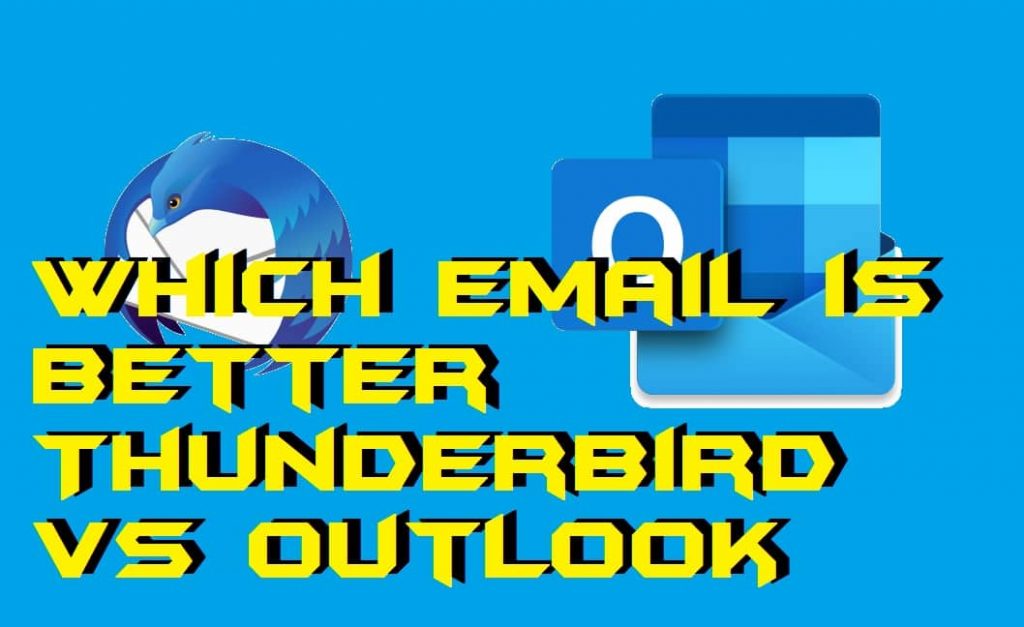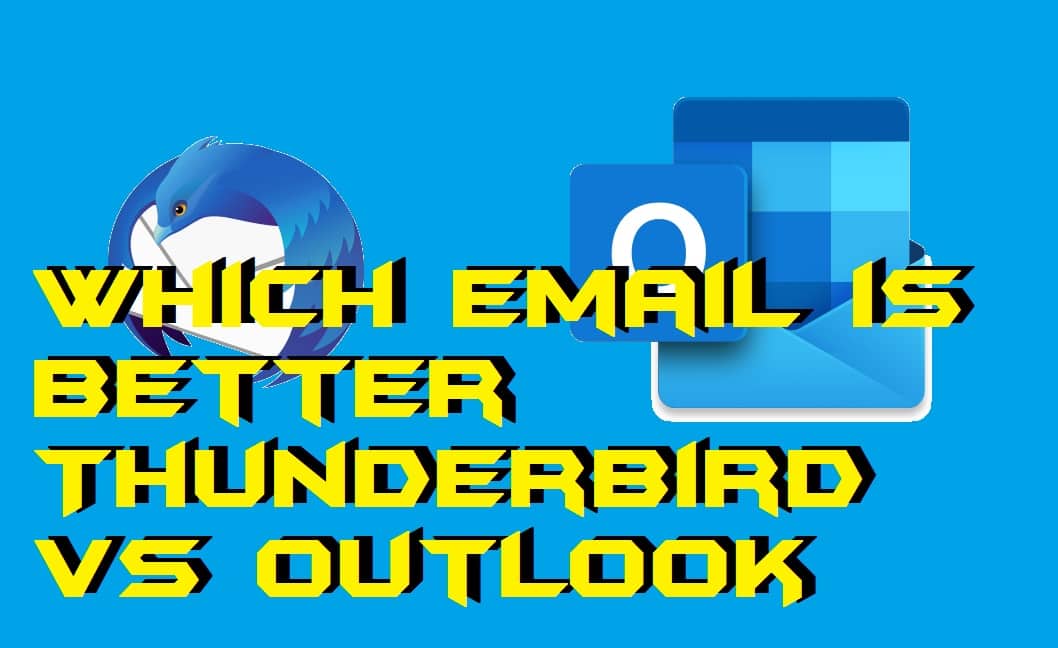 There are many email applications available in the market. Where the most popular email applications are Mozilla Thunderbird and Microsoft Outlook. Both of these email client applications are a local machine-based program which you can use by installing it on your computer system. Both are useful in order to manage your emails. Several people get confused in finding the best between Thunderbird and Outlook. Well, it totally depends upon the person that which email application is suitable for him or her according to the requirements. What I can do is, compare Thunderbird vs Outlook for you guys. Such that it will be easy to choose one from them.
Info: Has my Email been Hacked
What is Thunderbird?
Thunderbird is a free and open-source email application which is available for various platform in order to install and use it. It is been developed by Mozilla. It let the users send or receive information in form email around the entire world. Mozilla Thunderbird is having many advanced features and can carry emails in bulk with ease. It will provide you emails under their labeled folders like Inbox, Sent, Trash, etc. Not even that, it also provides subfolders to make yourself more comfortable with folders. Also, it will give you some essentials like contacts, calendars, tasks, events, etc.
What is Outlook?
The outlook is a robust email application that can be used as a personal information manager. It is developed by Microsoft Corporation. It gets installed on your local machine and runs in it to let you work with MS Exchange Server and MS Sharepoint server. Not even that, it also has some essential like calendar, task management, note-taking, journal, and web browser too. It has 5GB of storage to store your precious emails which can be extended by the user requirements. Users can also customize it using the theme property to feel comfortable while using it.
Read more: How to Fix Outlook not Receiving Emails Automatically
Thunderbird vs Outlook – Comparison
Mozilla Thunderbird creates MSF and MBOX file, which is its default file format. Microsoft Outlook creates PST and OST files personal storage table and offline storage table, respectively.
In Mozilla Thunderbird features like attachment reminders, large linking of files, reminder before closing email, filtering Junk, etc are available. In Microsoft Outlook, features like link attachment in the cloud, cloud search, ribbon interface, etc are available.
Mozilla Thunderbird renders the users to create a Maildir folder of an account. Microsoft Outlook does not provide any option to create a Maildir folder.
To use Mozilla Thunderbird there is no investment needed as it is a free and open-source email application. Microsoft Outlook will give you some days of free trial after that you have to buy a plan otherwise services will be closed.
Multiple add-ons utility is provided by Mozilla Thunderbird where a majority of the utility is free to use. Microsoft Outlook provides utility by charging some nominal fee of it which means they are paid.
Must Read: Email Productivity Tools
Conclusion
We have seen the comparison of Thunderbird vs Outlook. These points are enough to compare both Thunderbird vs Outlook email applications. Also, let me tell you that the points which I have stated in the article are the important points in order to compare both Thunderbird and Outlook. I hope this article has helped you and you are now able to choose one email application from both of them. If you know someone who wants to get some help regarding the same, then let the person know the complete comparison of Thunderbird vs Outlook.
Was this article helpful?