Hello friends, Today I will tell you a method on how to Queue videos on YouTube. You can add several videos in a que and then it will play a video automatically once a video end. It is like creating a temporary playlist on YouTube with all your favourite videos.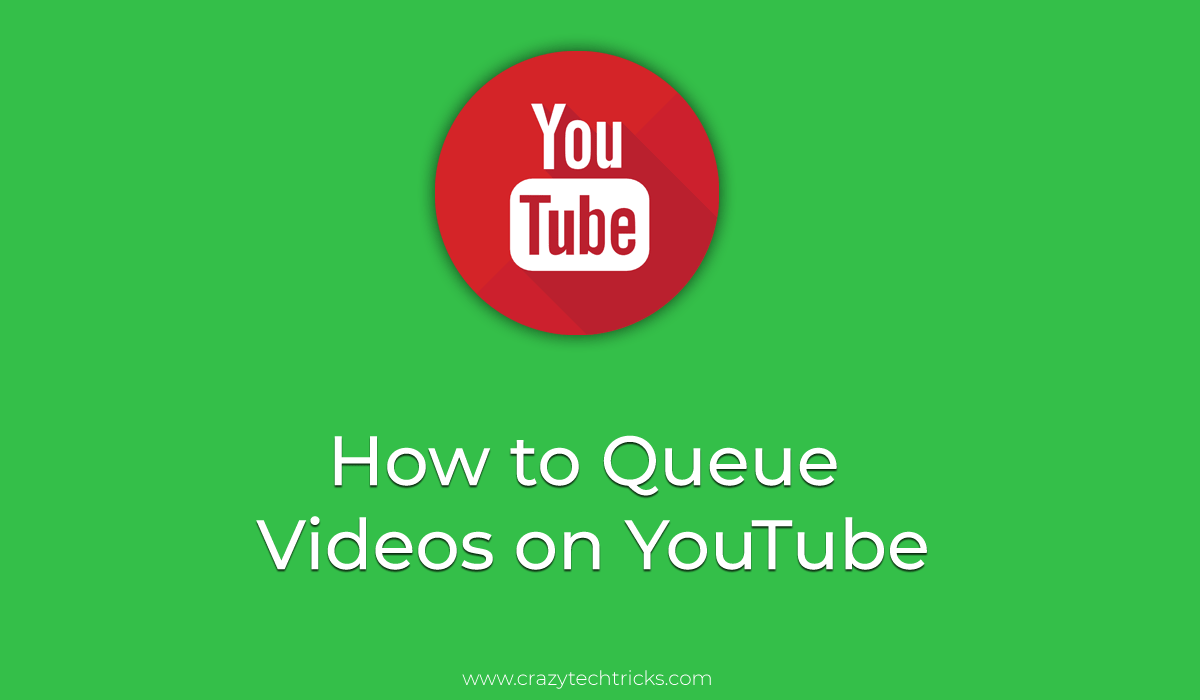 YouTube always take care about the viewers and creators. Recently, YouTube launched YouTube's new creator studio for creators. And this time YouTube has released one more feature which is  "Add to queue". Using this feature YouTube users can add their favourite videos to queue so that they can play all the tracks automatically. It is similar to the playlist which you create on a music player app which consists of all your favourite songs, and that song are played automatically once each song ends.
We all love to watch our favourite series on YouTube. And we all know that these series are in parts. So after every part ends we need to play another video. But in this Que section users can add all the parts at once. And it will play another video once a video ends.
Youtube is a video site but we also use YouTube for music. Suppose you are at a party and want non-stop music. Then you can create a que of all your track, and it will play all the videos automatically once a video end. It is quite similar to Playlist but still, it has several differences.
Note: Playlist are saved on your YouTube account but Que option will remove all the videos once you close the browser.
What is Queue on YouTube
Queue on YouTube means to list videos in a particular order one by one. These videos will individually play after each video clip ends. In simple words, YouTube users add and arrange their favorite videos in a queue so that the video clips will play one by one automatically. This does not waste the time of the users to play each video manually.
---
How to Queue Videos on YouTube
After the successful frame by frame option on YouTube. YouTube users have a method that allows users to queue videos on YouTube. Undoubtedly, this is an official feature which is available for all YouTube users. So, users don't have to download and install any kind of software for that.
On a web browser, open YouTube.com/new link.
You will be able to see a section titled "Create a queue experiment".
Click on the Try it out button.
Next, sign in to your YouTube account and start adding videos to the queue.
---
How to Queue YouTube Videos on Chromecast
Most of us have Chromecast connected to the home network. It might be possible that you want to queue YouTube videos on Chromecast. So, everyone using Chromecast can watch it. It is possible using the Cast option available on YouTube. It allows you to queue videos on Chromecast to watch them automatically like a playlist. After you will successfully do this, then you can cast the videos to TV.
On YouTube, open a video on YouTube.
Click on the Cast button at the bottom right side of the player.
Wait for few seconds till the player is reloading.
After the reloading is done then you will be able to see the videos on the right side of the player under the Queue section.
---
How to Fix YouTube TV Queue Disappeared
If you have faced a problem on your YouTube TV where you find that the YouTube TV queue disappeared. Then, let me tell you that it is a new feature of YouTube. So, you must keep in mind that it might be an accidental issue. It can be solved by reporting this issue to YouTube. Till then what you can do is that restart your YouTube TV or sign out and sign in again can also help you.
---
Conclusion
This was all about how to queue videos on YouTube. This is the only way to do the same. No method is available to queue videos on YouTube. However, there are some best YouTube alternatives also which you can use if you are bored with YouTube. I hope you have learned what queue means on YouTube as well as how you have to use it. Share this article with your friends and family members so that they can also learn about the same.
Was this article helpful?