Hello friends, Today I will tell you method on how to go frame by frame in YouTube. Users can view the YouTube video frame by frame. It is the best method to watch the video with frames. I have shared any inbuilt way to watch Frame by Frame on YouTube. Users can watch on their Windows PC/Laptop without any external software or website.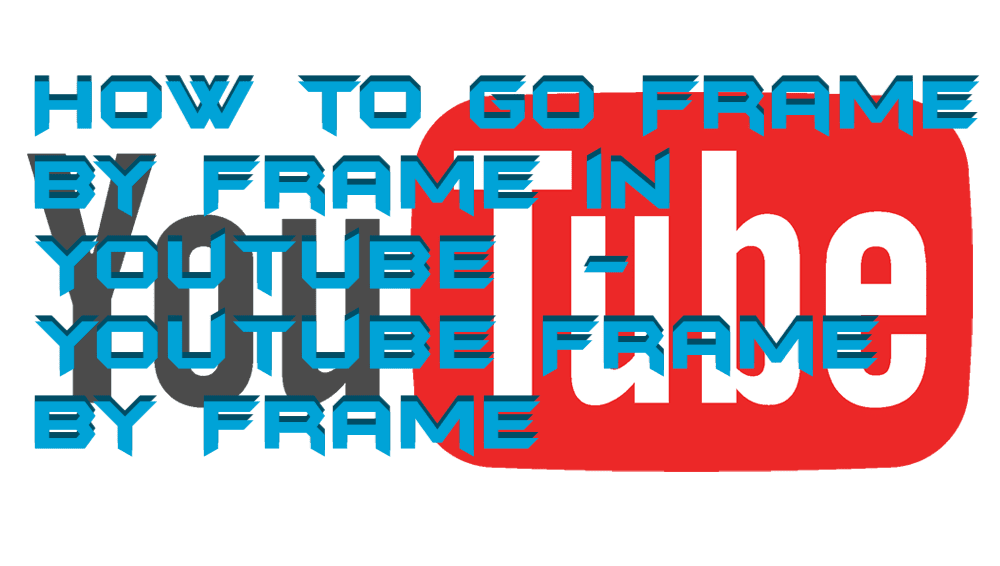 What are Frames?
It is very important that you must understand that what does a pixel do before you understand that what are frames. Frames are the combinations of millions of the pixels that are combined to make an image in the device which you are using in your hand. These pixels have the information of the image about what they have to show by using the frames. When we talk about the frames on Youtube video that it is common to all videos and photos also that is while going from one to another frame the pixel changes their colors and behaviour so that you which is seeing the new image or moment every time. I hope this much is enough to give you a rough idea of what pixels and frames do in a video.
Read more: How to Enable YouTube Dark Mode in iPhone – 100% Working
How to go Frame by Frame in Youtube
Almost every person uses Youtube nowadays. But, the thing is that the majority of the people are not aware of how to go frame by frame in Youtube. We mostly use Youtube, but we don't know the exact way about how to go frame by frame in Youtube. This section of the article is going to explain to you guys about how to go frame by frame in Youtube very quickly. However, going from frame to another frame is pre-defined in the Youtube video player that is why the frame by frame method is done on Youtube. If you are ready to know that how to go frame by frame in Youtube then let us start the guide.
Open Youtube on your web browser.
Now, search for any video.
If you already have a video in the saved box then open it.
Now, play the video and pause it on a certain point.
This is the very important point to go back to the frame click "<," button from your keyboard or to go forward to the frame click ">." button.
Read more: How to Set Parental Controls on YouTube for PC/Laptops – Restricted Mode Filtering YouTube
---
Conclusion
We have got some knowledge of pixels and frames. Even we have learned that how to go frame by frame on Youtube very easily. There are only a few peoples who knew that how to go frame by frame in Youtube. But, what about the rest of them? So, that is why the article is here for those guys. Even they are not minor in quantity they are major in quantity. Millions of peoples were not known by the frame by frame technique on Youtube. Well, you can use frame by frame in Youtube and outside the Youtube as well. You can use any online service or software for that too. I hope this article ground to be very helpful to you. If yes, then do share it with your friends or relatives and inform them about how to go frame by frame in Youtube.
Trending: How to Convert YouTube Videos to GIFs for FREE – Top 3 Methods for GIF Maker from YouTube
Was this article helpful?