There are more ways than ever to make money nowadays. With a little sensible planning and the ability to work from everywhere, more and more people are abandoning traditional working environments like corporate offices in favour of being their own boss. No matter what you happen to love doing, there might be a way for you to make money from it. Thinking about turning your favourite hobby into a career? Here are some tips to help you do so.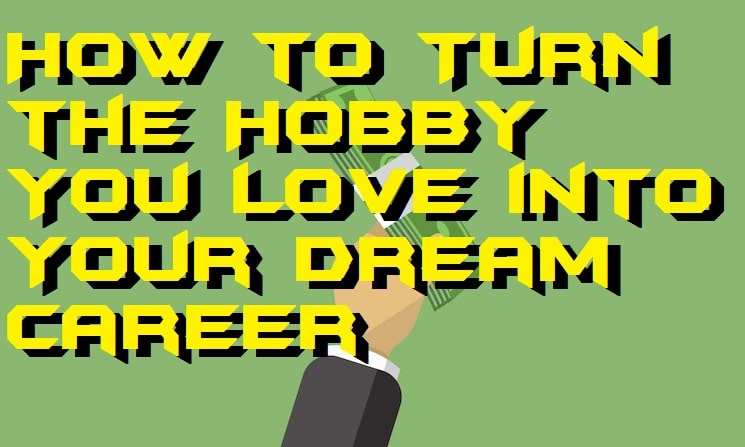 Work Out How Much You Need to Earn to Live From
The worst thing you can do is immediately hand in your resignation to your day job and take a jump into the deep end of business without doing any planning. Starting your own business from nothing takes a lot of time and planning and it might be a long time before you begin to see any growth and profit.
You might have to spend a long time working at a regular job and building up a business on the side. Even if you are in fact planning on making a career switch which only requires you to take some learning courses, you still need to be able to support yourself through this time period. Sit down and work out your minimum monthly budget. When you are making this amount from your business or new career, you can then think about giving up your old job and focusing full-time on your new pursuits.
Educate Yourself on the Basics
If you are starting a new business thanks to your hobby, it might be worth taking a short course in business management if you are not familiar with anything you need to run a business. From choosing a business structure to managing tax, there are so many things you don't want to get wrong. A quick course is all you need to make sure that you are not left confused by anything you might need to face.
If you are making a career change, it might be time to brush up your CV and interview skills. See if there are any free services local to you which can help you sort these out. They might mean the difference between you acing that interview or being left uncertain as to how you did.
Grab Yourself Professional Gear
Up until this point, you have no doubt made do with what you have. For example, many photographers start out with just their smartphone but will need to learn how to use an SLR and various lenses if they want to go professional. If you have previously dabbled in amateur PCB design and you want to go freelance, you should look into Altium. This is the PCB design software used by many companies across the world and it could really help to elevate your PCB design up to that professional level.
When transforming yourself from amateur to professional, planning will be the most important tool at your disposal. Don't rush into anything and remember why you are making the switch when times get tough. It won't be long before you are enjoying a brand-new career!
Was this article helpful?