World of Warcraft is a game that is largely based on skill and experience, and it rewards those that put the time into becoming a great player.  If you are looking to rise to the top, then you had better follow the tips below and put them to use!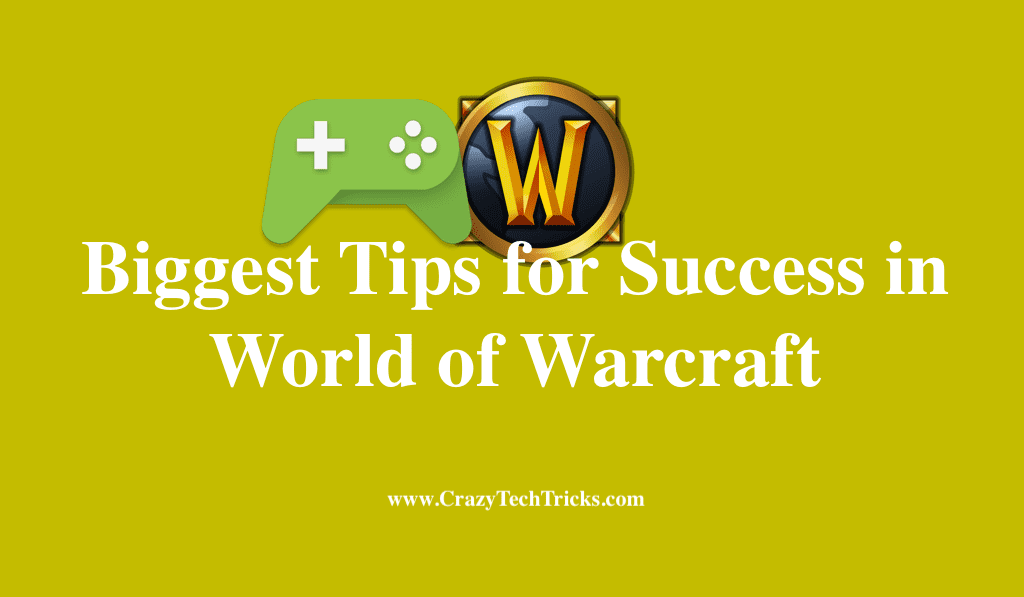 Grind on Quests
There are many ways to get you leveled up, such as farming, questing, or just doing a mix of everything.  The way that gives you the most bang for your buck is probably going to be going on quests.
Along with the great experience that you get, you are going to be able to gain friends and other unique items from doing quests instead of just slaying the same mob of enemies at their spawn.  Identifying how important quests are is vital to leveling up and progressing through the game quickly.
Also, if you want to boost your level very quickly, then check out what a wow boost is!
Use Hearthstones Sparingly
Running across the map during your quests or other objectives can take valuable time off of the clock in a gaming session.  It can take a long time to get from point A to point B because of walking distance, distractions along the way, and other various events.
Planning out when you can use your hearthstone will be effective in saving you a lot of time and energy in the first place.  Before a quest or several quests, plan out when you are going to need to use one and stick to that plan.  Using them effectively is how great players get more quests done in a time frame.
The more quests equal more experience, and over a long time that is going to compound your experience a lot.
Develop Friends
Arguably the most important skill that you can have is your ability to make friends in this game.  It may seem ironic to new players that for a single-player online game you have to make friends, but that is actually true.
For the end game portion of World of Warcraft, you really do not a large group of people to continue progressing throughout the game.  Without a good number of players that can communicate well, you are going to have a hard time progressing and getting better items and loot.
Learn to make friends early from the guilds, and you will prosper later in the game.
Be Effective, But Patient
There are tips like buying amount so that you can travel quicker and get more experience.  While shortcuts like that will certainly help, you need to realize something important.
It is going to take a long time to get where you want to be, so be sure to be consistent in your game.  Do not think that after one huge day of playing, you are going to be at the same level as players that have been grinding.  Remember that every great player started in your shoes!
Was this article helpful?