A new year has dawned, and with it a host of exciting apps designed especially for Androids. If you want to give those new smartphones a work-out this year then keep reading, because we have discovered some of the freshest and best apps for Android tablets and phones in 2018. From lifestyle hacks to games that will keep you glued to your screen, our top ten list is sure to help you to power through those dreary winter months. Let's get started!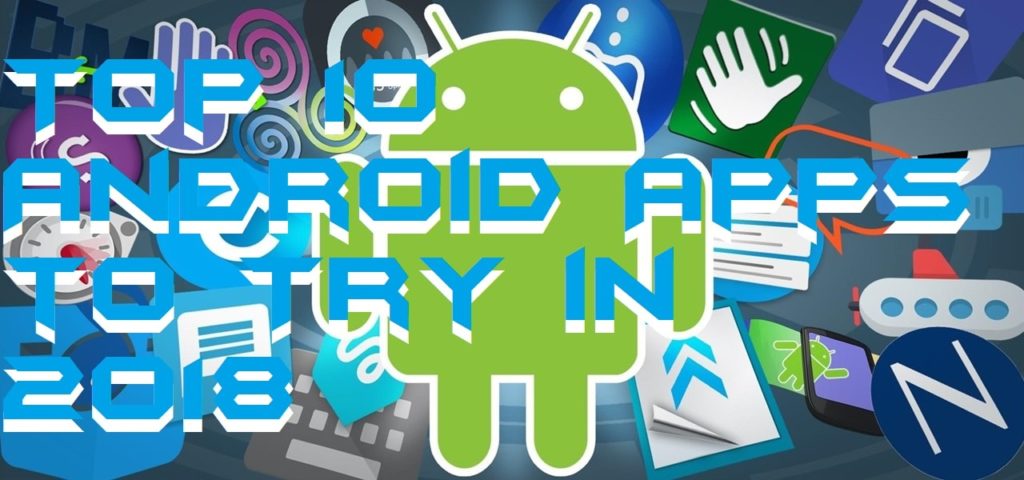 TickTick (Free + $2.79 pm optional)
At the beginning of the year a lot of us have 'To Do Lists' filled with resolutions we firmly plan to stick to this time around. TickTick is the best to-do list app on the market in 2018, and will help you to achieve at least some of your goals this year. Sort your lists according to date, priority or alphabetically, and when you complete one of your objectives you can tick it so that it greys out. If you want to upgrade to the premium version of the service, you will gain access to premium features like special themes and an increased number of lists to create.
Miracle Merchant (Free)
All work and no play makes Jack a dull boy, and for that reason we have to include a couple of games on our list. The first of these is Miracle Merchant from Tinytouchables, a colourfully styled game featuring an apothecary tasked with mixing up some curative potions. This is a one-player game where you try to create (and sell) 13 different potions to 13 customers, by blending your ingredients to meet the demands of your consumers. It sounds easy, but this game quickly becomes a head-scratching puzzler which makes for some absorbing gameplay.
Read more: How to Backup Android Contacts to Gmail, PC/Laptop, MicroSD Card or Cloud – Best Methods
MyAsics Run Coaching (Free)
For many of us, there lurks somewhere in the back of our minds the notion that this is going to be the year we complete that first marathon. If you find yourself lacking in motivation, then perhaps MyAsics Run Coaching can spur you on to success. Enter your age, ability level and ambition – for example completing a 5K run in 30 minutes – and the app will give you a training plan as well as a target date by which to achieve your goal. This coaching app uses the latest sports science in the creation of its programs, meaning that rest time is seen as being just as important as the hours spent pounding the pavements.
Mega Moolah (Free)
There is a world of awesome online slot games out there, offering players the chance to combine fun with the possibility of winning some cash. While online slot games come in all shapes and sizes, there is only one king of the jungle, and that's the Mega Moolah game from Microgaming. Whilst it was originally released as an online game, it's huge popularity meant that it was swiftly developed for mobile devices too. This African safari-themed game may not boast the state of the art animations of some slot games, but it does boast one particular element which has made it a massive favourite with slot gamers for many a year. This game is responsible for the world record online slot jackpot pay-out, and consistently offers huge prizes which can be triggered by any spin of the reels. For that reason, Mega Moolah does exactly as the name suggests, with life-changing sums of money up for grabs.
Read more: How to Download UC Browser for Android or iPhone
Duolingo (Free)
If you plan to learn a new language in 2018, then you won't find a better free app on the market than Duolingo. For Android, you will find the following languages available to learn: Danish, Dutch, Esperanto, French, German, Irish, Italian, Norwegian, Portuguese, Spanish, Swedish, Turkish, and Ukrainian. Lessons are short and sharp, which makes Duolingo perfect for mobile users. A typical exercise will be completed within 5 minutes, and the four disciplines of reading, writing, speaking and listening are all covered.
Comixology (Free + Purchases)
By far the best resource for online comics, Amazon-owned Comixology leaves the competition in the dust. The selection of titles is quite simply staggering, and online versions appear (for the most part) at the same time as the print editions hit the news-stands. Bear in mind that you will have to pay for your comics, and can expect to pay the same price as per the printed versions. You can opt for the 'Unlimited' version of the app, which for a monthly fee of $5.99 will give you access to thousands of comics, although that does not include the big two of DC and Marvel. The comic reading experience is intuitive and the graphics really pop from the screen of your device.
Dots & Co. (Free)
In 2018 we are seeing a lot of games which extoll the virtues of simplicity. Following on from the monster success of Two Dots, Dots & Co takes that core concept to a different level. Featuring lots of exciting challenges, this variant on the original game is already proving to be a big winner with players from around the globe. Brain-teasing puzzles and beautifully rendered landscapes make this a very worthy successor to the famous original game.
Cookpad (Freemium)
Cookpad is the app which offers the best collection of home-cooked recipes you will find anywhere. You can share your own recipes – either with friends or publicly – or can keep them privately stored so that you can find them easily next time you want to re-visit a favourite dish. Cookpad is the perfect way for home cooks to discover new dishes, whether breakfast, lunch or evening meals, and is also a sociable platform which encourages the sharing of new recipes, photos and ideas.
Pocket Casts ($3.99)
Without doubt, the best podcast app for Android users is Pocket Casts. While you can find free podcast apps out there, the relatively small one-time fee is certainly repaid in terms of the quality of this application. There are plenty of extra little features which set this app apart from the competition, and gives it the edge over other options available. For example, you can create your own custom lists, and can also sync your pods across other devices.
Facebook Messenger (Free)
Chances are there is not much need to recommend this particular app, since it is probably already downloaded to your phone! The Android version of Facebook Messenger makes a virtue of its clean and simple interface, which allows you to chat using text, video or with voice messages. Plus, you've also got an enormous selection of stickers and gifs to amuse and/or annoy your friends with. If you want to stay connected, then you are going to need to make Facebook Messenger a part of your life in 2018.
Was this article helpful?