Users can fix Grammarly missing from Office by using these four steps. You can fix all the errors of Grammarly missing from Microsoft Word. If you see an error like no document is detected or not open. Then these methods will fix all your problems.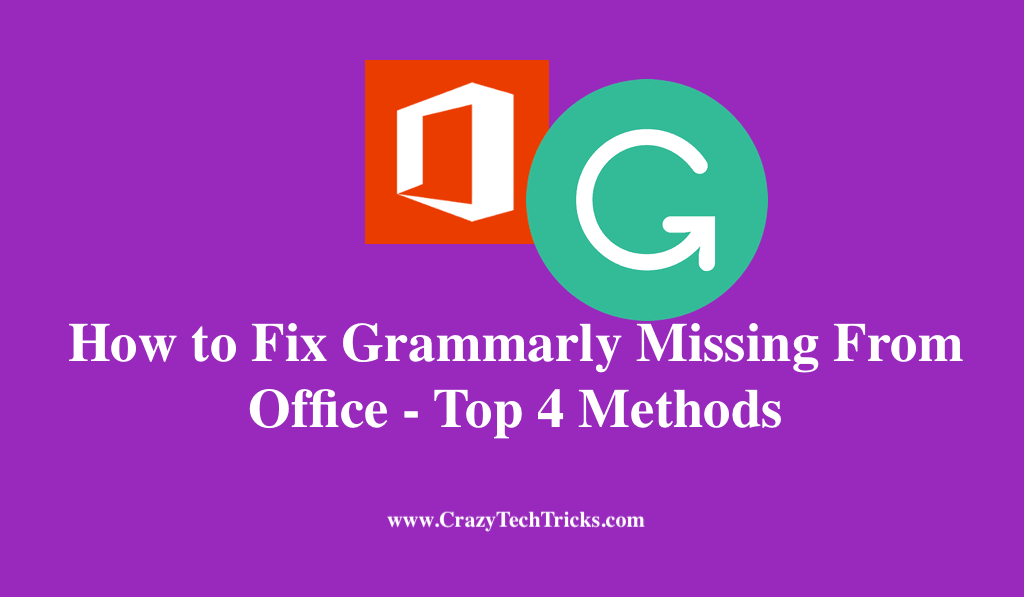 Did you just install Grammarly for Microsoft office as you wanted to be perfect in writing documents and you just can't find Grammarly in Word? Well, you have come to the right place to find an answer on how to fix Grammarly missing from Office.
Read more: Best Grammarly Alternatives for Windows
Grammarly is one of the best tools out there which ensures that you are typing great sentences. Writing a document such as a project report or so will have great importance and plays a vital role. So having someone who can correct your typo is a great help.
When you install Grammarly for Microsoft Office, the Grammarly tab gets added to the Home tab in Microsoft Word.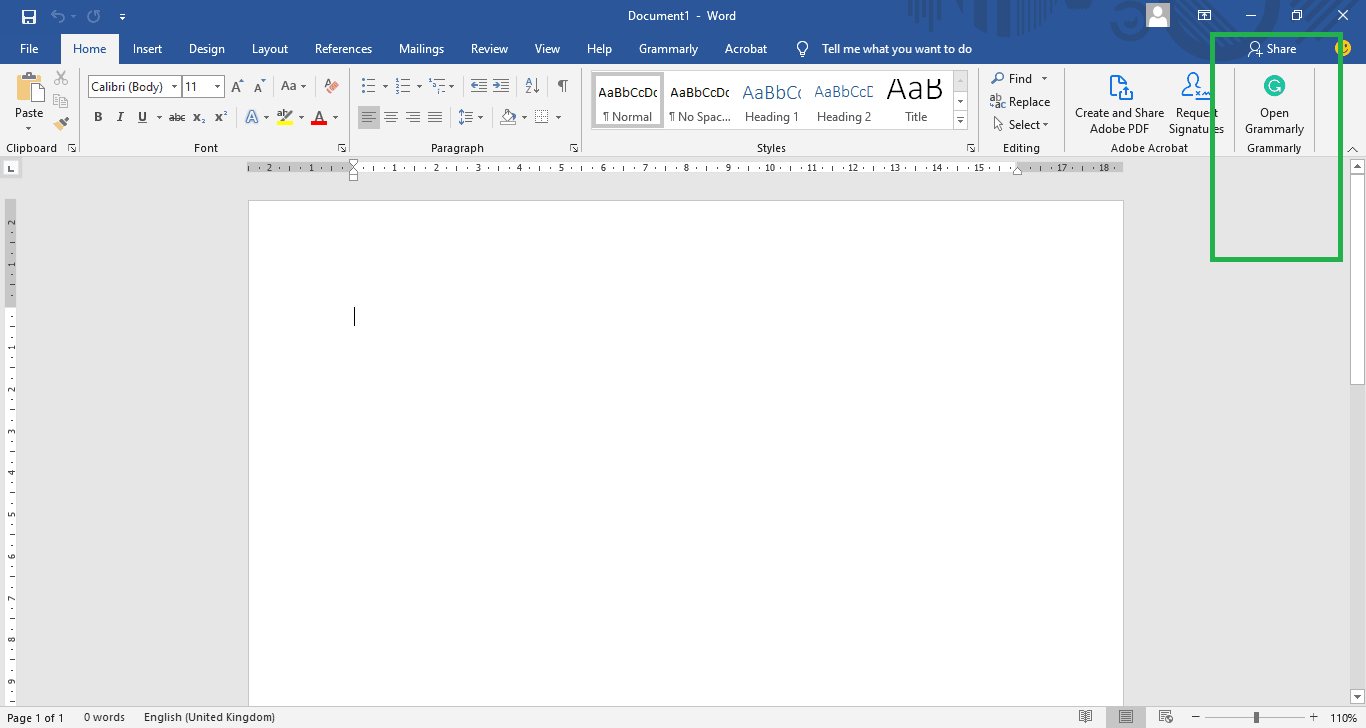 The Grammarly tab can be used to begin checking for grammatical and spelling mistakes. It can also be used to log in and log out of Grammarly.
Read more: How to Fix Outlook not Receiving Emails Automatically
How to Fix Grammarly Missing From Microsoft Word – Top 4 Methods
However, in very rare cases, the Grammarly tab might not show up in Microsoft Office. I have explained how to fix Grammarly missing from Office briefly below. There are actually four ways that you can follow in order to enable Grammarly.
You can enable the Grammarly add-in in Word.
You can just reinstall Grammarly.
Update the Microsoft Office.
Reinstall Office
How to Enable Grammarly Add-In in Microsoft Word – Add
In this method, we will try to enable Grammarly Add-in in Microsoft Word. I have shared step by step guide to enable Grammarly extension.
Open Microsoft Word > File > More.It shows you two options. Feedback and Options.
Click on the Options.
On clicking on Options, an options dialog box will open up.
In the Options dialog > Click on Add-ins.
Select the COM Add-ins.
Click on the Go.
You will now be shown a dialog box that consists of the add-ins you have installed.
In your case, the checkbox beside Grammarly might be unchecked. So you can check it to fix Grammarly missing from Microsoft Office.
Read more: Complete Features of Windows 10 Redstone 5
Reinstall Grammarly
In some cases, Grammarly might not have installed correctly. If so you may not find it in the add-in tab in Microsoft Word. So it is better if you reinstall Grammarly. In order to do so, first, remove the currently installed Grammarly.
Removing software also has two methods in windows.
Click on Start > settings > Apps in settings.
You will be taken to the Apps and Features page.
In the Apps and features page, you can find all the installed apps. Click on Grammarly for Microsoft Office Suite.
Click on Uninstall.
You will be asked for confirmation.
Click on Uninstall again.
Now that you have removed Grammarly from your computer, you must install it again. You can find the installation file in your downloads if you have downloaded it recently. If you have lost the installation file, download Link.
Update your Microsoft Office
It can also be that your Microsoft Office might be outdated, and it is not installing any add-ins. Grammarly only supports Office from the 2016 version. If you are using an older version then Grammarly doesn't work in it. So you will have to update your Office in order to fix Grammarly missing from Office.
The update for Microsoft Office is managed in the Windows update itself. So in order to update your Office, go to start and type Update Windows.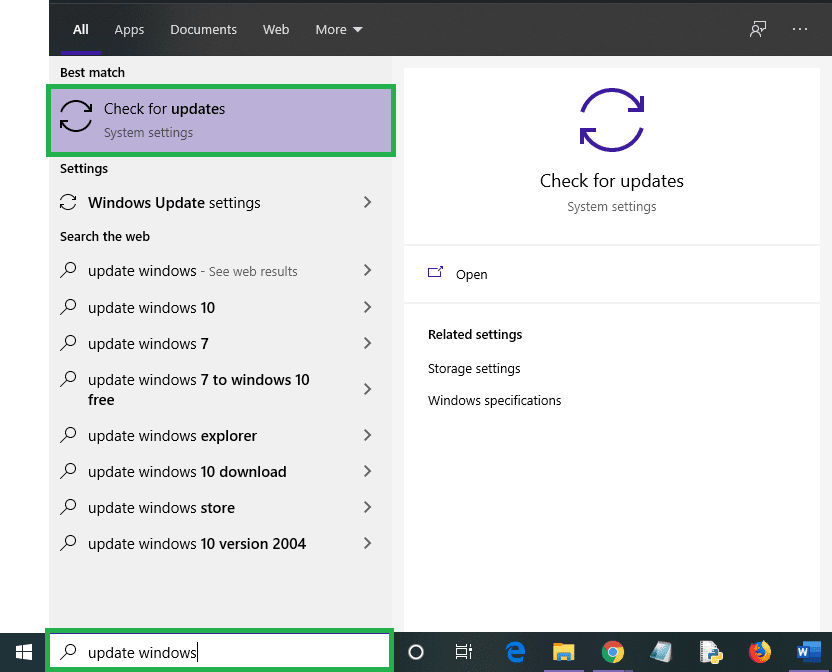 Click on Check for Updates. You will be taken to the Windows Update page.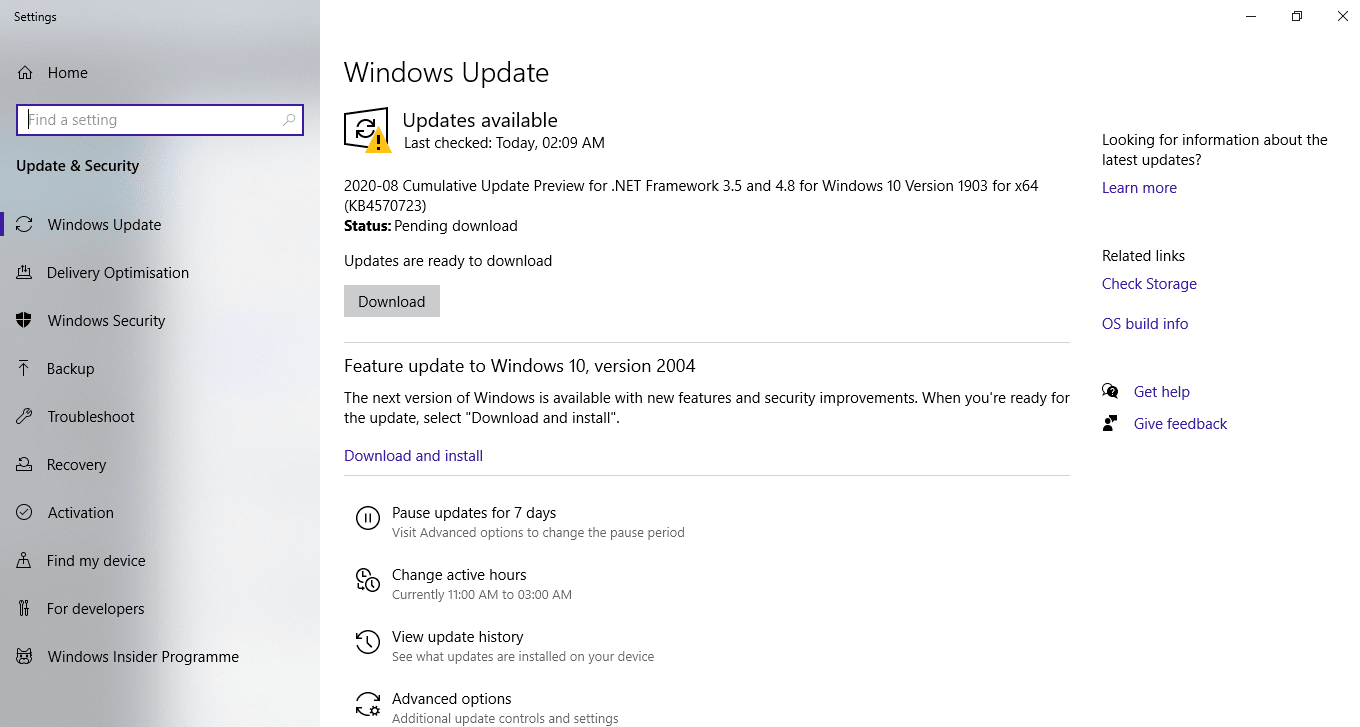 As I do have some updates to complete, you will also be shown the updates available. You can download the updates and it will get installed automatically.
Read more: How to Translate a Word Document to any Language
Reinstall Microsoft Office
This is the last option you will have. There might be something troubling or some file might be corrupted which we cannot understand. So it is better to reinstall Microsoft Office and start over again. You can go to the official website and download Link the suite. Once the installation of Office is complete, install Grammarly again.
Conclusion
Hope the article has helped you. Grammarly plays a vital role in many people's lives. People can quickly go wrong while typing a vital document no matter how much care you take. You might just be leaving out double spaces somewhere in your document, or might have used the wrong article which may sound good to you but it may not be the right one.
So start using Grammarly and impress the ones who read your writing. Happy Writing.
Was this article helpful?