Hello friends, Today I will tell you top 10 best 3d games for Android. I will also share download links of 3d Android games. We have discussed every pro and corns of all top 10 3D games. So, check out the Android 3D games list.
3D Games for Android
Today's era Android has become one most necessary things any individual should have. Youngsters spend most of their time while playing games on their Android phones. The most liked games are 3D games for Android because of their best visual experience, features, and their concepts. So as discussed above will show you a list of Top 10 best 3D games for Android.
Read more: Top 5 Android Online Games 2016 – PLAY NOW
---
Android 3D Games list
Our CTT team has worked a lot on this article and found out the top 10 best 3D games for Android from various sources. So, first of all, I will tell you the Top 10 best 3D games for Android, and further will also give you a brief view about those games along with their official links on 'GOOGLE PLAY STORE".
Asphalt 8- Extreme
Gangster Vegas
Modern Combat 5- Blackout
Gods of Rome
WWE Immortals
Sniper 3D Assassin gun shooter
 Unkilled
Dead target
Minecraft- Pocket Edition
Final Fantasy brave
Read more: How to Play Android Games on PC Windows 7, 8, 8.1 & 10
---
Android 3D Games Free Download 2017
Above given games were the Top 10 best 3D games for Android. So now I'm going to provide a free download link for these games. You can download these free from the 'GOOGLE PLAY STORE.'
---
Top 10 Best 3d Games for Android 2017 – Download Now
So, we discussed the top 10 3D games for Android.Now, I'm going to give a little review about the top 10 3d games for Android. Here's a reason why these games are mostly liked and deserve to be on top 10.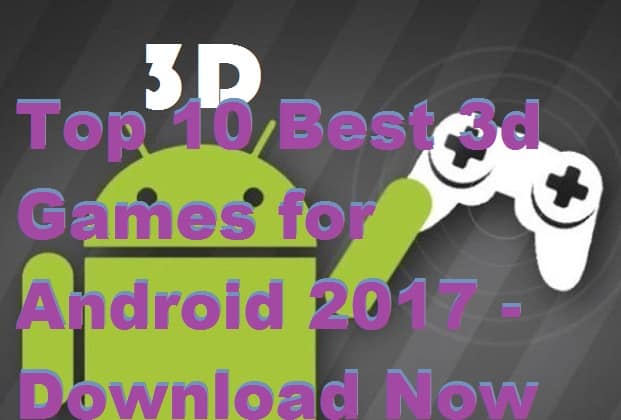 1. Asphalt 8- Extreme – Best 3d Games for Android 2017
Breakthrough to uncharted territory with Asphalt Xtreme! Rip around dunes, charge through canyons, drift across the mud and fly past your opponents to reach the finish line. Release your inner beast in a Monster Truck. Feed your passion for speed with a Muscle Car. Or just go wild on the track as you drive a Buggy, Pickup, Rally Car, SUV or Truck.  All 7 off-road vehicle types deliver unique flavors of gameplay, allowing you to discover fresh and challenging experiences consistently.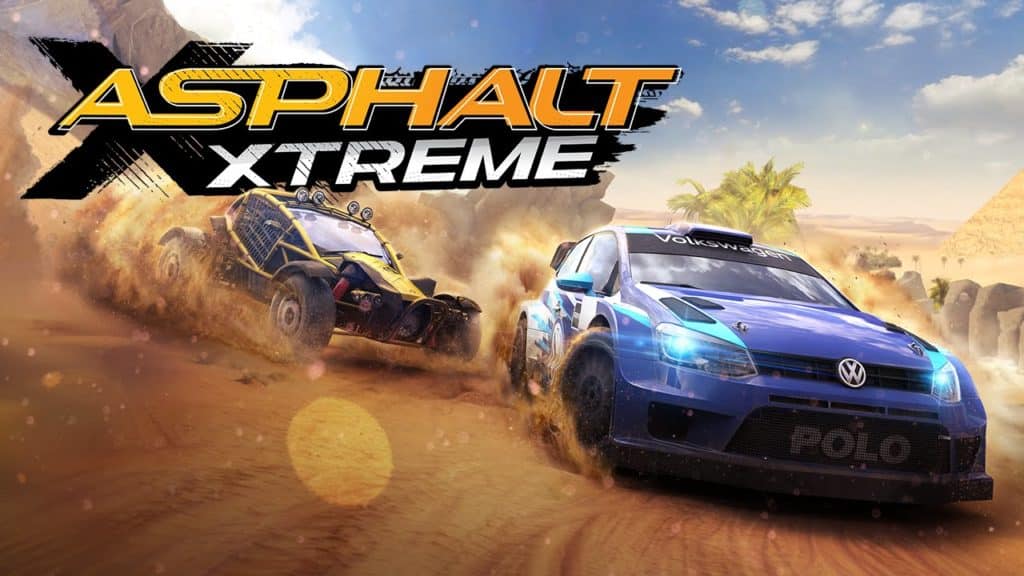 ---
2. Gangster Vegas – Best 3d Games for Android 2017
Roll up on a dangerous new trip through the City of Sin in the latest episode of the acclaimed open-world action game. Get ready for fun, immersive, and wild gun wars.  Because of the high-quality graphics used in this game, once it's installed on your device, this title will use 2.5 GB of space. Play as a mixed martial arts (MMA) fighter in a BLOCKBUSTER STORY MODE. Make your way through 80 MISSIONS filled with action. Build up a gangster squad to take over Vegas and win mafia wars.
---
3. Modern Combat 5- Best 3d Games for Android 2017
Step onto the battlefield with the game that raised the bar for first-person shooters. Create a squad, add your friends and test your skills in dynamic multiplayer warfare against online rivals from around the world. If Prefer to work alone? Then step into the thrilling solo campaign as you shoot your way through one dire situation after another to save the world on the brink of anarchy and expose a lunatic's apocalyptic plans. 7 customizable classes that you can level up across single- and multiplayer. Find the playstyle that suits you: Assault, Heavy, Recon, Sniper, Support, Bounty Hunter or Sapper. Activate class-specific skills by earning and spending Skill Points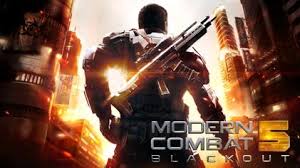 ---
4. Gods of Rome- Best 3d Games for Android 2017
An epic fighting game set in an age of myth and legend that shows you exactly what your mobile device is capable.
The souls of the most powerful gods have been summoned to brutal battle. Fight to restore peace in the most graphically amazing game for mobile. A pantheon of champions is yours to train to new heights and take to war as you enter an epic story full of daily challenges, mystical prizes and PvP combat. Join the high ranks of THE ASCENDERS – the supreme summoners of ancient legend! As an Ascender, you can summon, upgrade, and manage gods, monsters, heroes and other mythical warriors in a bloody fight against a dark force that threatens to enslave them all! A legendary clash of Titans.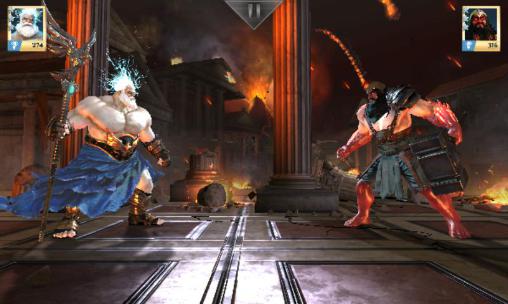 ---
5. WWE Immortals- Best 3d Games for Android 2017
Take your favorite WWE Superstars out of the ring and into the supernatural world of WWE IMMORTALS. Wield DEVASTATING POWERS to demolish opponents with innovative touch-based combat from the makers of Injustice and Mortal Kombat. SUPERCHARGE YOUR ROSTER with spectacular signature moves, gear, and support cards. Bring the pain during live BONE-CRUNCHING BATTLES tied to WWE events. Use the touch screen mechanics of your mobile device to do epic battle with your enemies in 3-on-3 combat. Swipe and tap to perform combos and build your power to pull off special attacks and use each Superstars' customized superpower.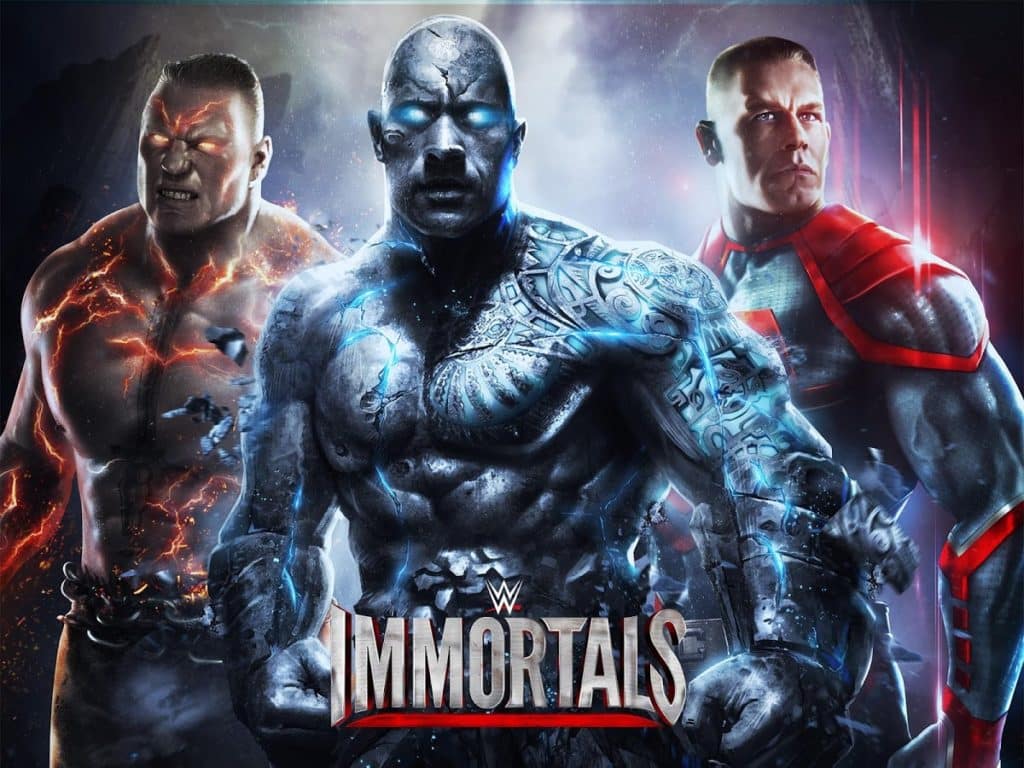 ---
6. Sniper 3D Assassin gun shooter – Best 3d Games for Android 2017
Get yourself a gun and start shooting. Sniper 3D Assassin in 7 words: great gameplay, excellent visuals, and interesting missions. And best of all? It's a free game to pass the time. AIM and SHOOT! Download now for FREE one of the best shooting games! Start the killing: FIGHT the global war on crime and become the ULTIMATE SHOOTER. Sniper 3D Assassin in 7 words: great gameplay, excellent visuals, and interesting missions. Ultra REALISTIC 3D graphics and cool animations. It has HUNDREDS of thrilling MISSIONS. Tons of lethal GUNS and mortal WEAPONS. ADDICTING gameplay (FPS). EASY and INTUITIVE controls.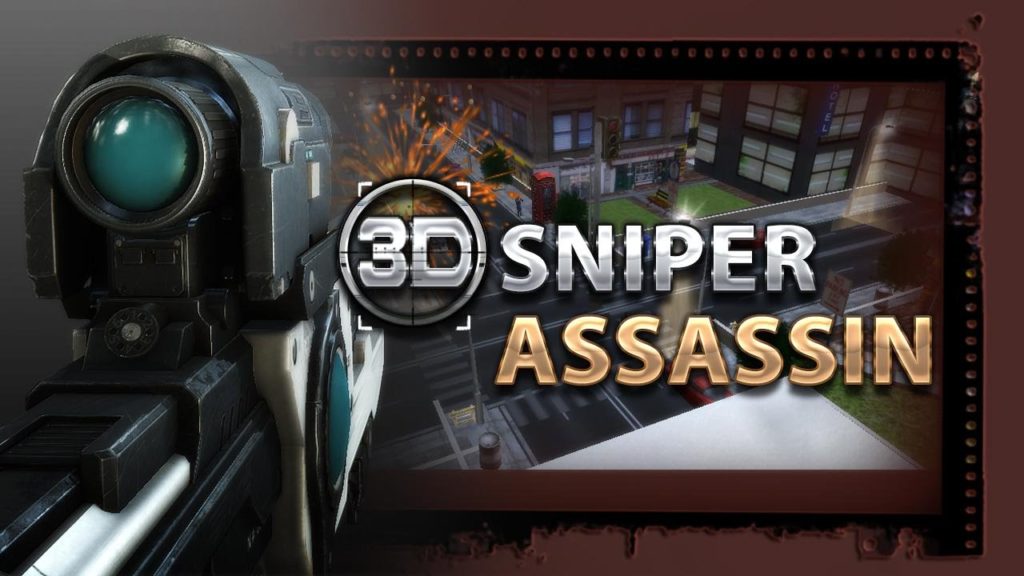 ---
7. Unkilled – Best 3d Games for Android 2017 
The multiple awarded best-looking mobile shooter you have ever seen. Online multiplayer, extra long storyline, special ops, many unique weapons. New York City has become the epicenter of the world's most terrifying zombie outbreak. What's needed is a hero with the grit and skill to take on the undead and find out who or what catalyzed this cataclysmic event. Start the story with one of five unique characters that are elite members of the task force called in to do the dirty work on the streets of the Big Apple, known simply as the Wolfpack. As part of a private military organization designed to find, track, and eliminate any and all threat, you will dig deeper into the streets, subways, sewers, and back alleys of New York. In so doing, you'll uncover a plot more heinous and nefarious than anyone expected. Good thing you're packing a lot of fire powers.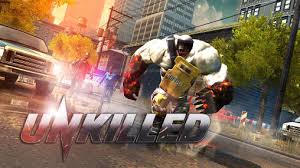 ---
8. Dead Target- Best 3d Games for Android 2017
N 2040, World War III happened, country frontier changed, modern warfare advanced to a new era after Minister of Defense signed a contract with CS Corporation to perform project Dead Target: transform prisoners into super evil combat killers. However, CS betrayed and threatened to trigger a zombie outbreak if the president does not follow their order.
The age of destruction begins. The country's doom is getting closer when CS infected a whole city to prove that they are serious. A special commando team was hired to head to the frontline and collect information before the army can open the counter strike – operation Apocalypse. Too bad everything went wrong, you and Agent M are the only survivor on the route. There is no excuse for any stupid mistake which may pay with your blood. There is no way to run from hell, break apart through the dead zone, rescue agent M and make a clear road to reinforcement location or you will join your dead brothers in arms. Be careful with space around; the walking dead awaits a hero. Human destiny may face to significant exodus to find safe land now in your hand.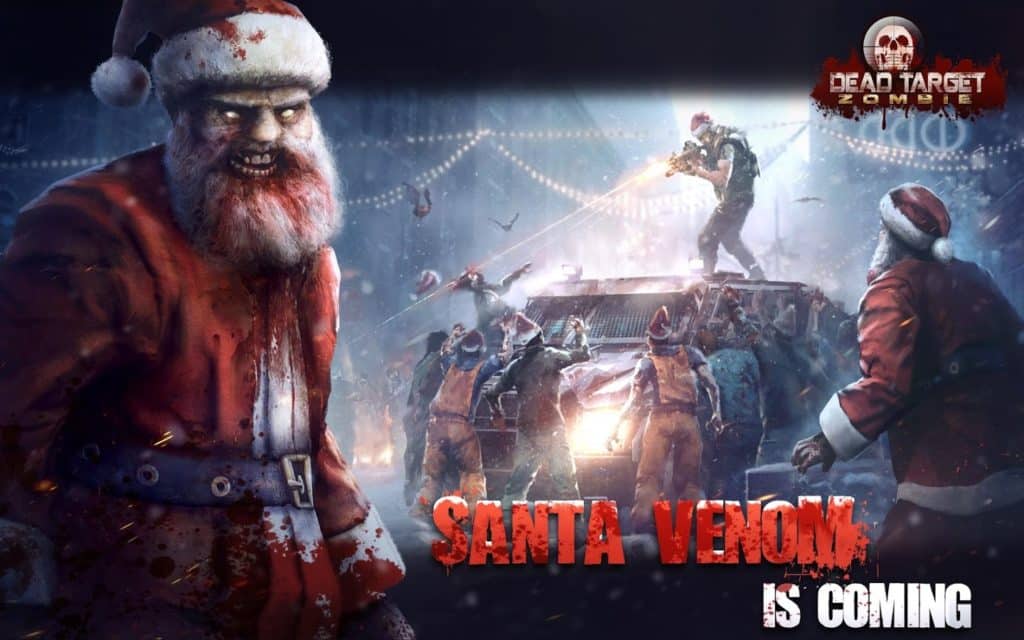 ---
9. Minecraft – Best 3d Games for Android 2017
This fantastic game in the style of craft, it collected all the best and removed all unnecessary. Gather resources in an endless world of real generation breed farm to eat and not starve to death, defend your territory from attacking zombies and vampires at night. How maximum imagination to build better huts on the beach. By playing this game, you will come to know the best of your imagination.
DOWNLOAD MINECRAFT POCKET EDITION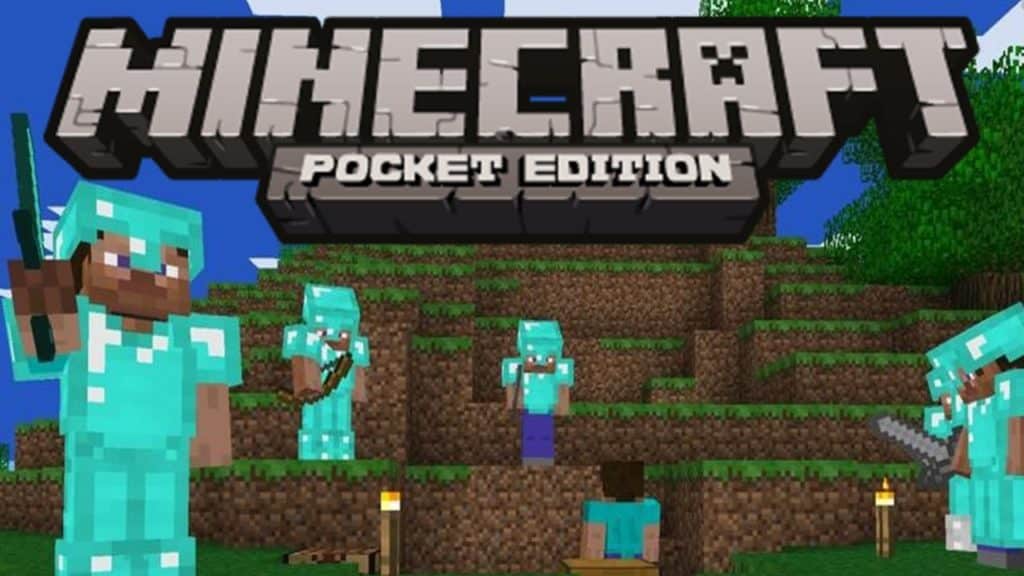 ---
10. Final Fantasy Brave – Best 3d Games for Android 2017
Not only for Android but many ps2 console owners also played this game. This game was introduced for ps2 and now is also available for Android devices. Tap on the screen to attack, but combine magic abilities with the tactical know-how to overpower your opponent. Move characters through fields and dungeons to search for items, hidden paths, and new routes to your destinations. Talk to people in towns to receive quests. Complete them to get items, girl, and even rare items! It's got all the many features of an RPG in an accessible portable form!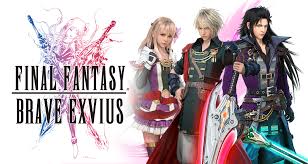 ---
Last Words on Top 10 Best 3d Games for Android 2017 – Download Now
These are the best 3d games for Android. Users can enjoy the unlimited fun of these games. So, what is your favorite 3d games? Share the name in comments below and don't forget to share this article with your friends.
Was this article helpful?