Check these top 10 best free Boomerang Alternatives. These Boomerang Alternatives are best free email productivity tool. You can use these Boomerang alternatives for both Gmail and outlook. These tools have several features like scheduling an email, whether your email read or not, creating a particular database for emails and a lot more. These Boomerang Alternatives do almost same work like Boomerang at a free price.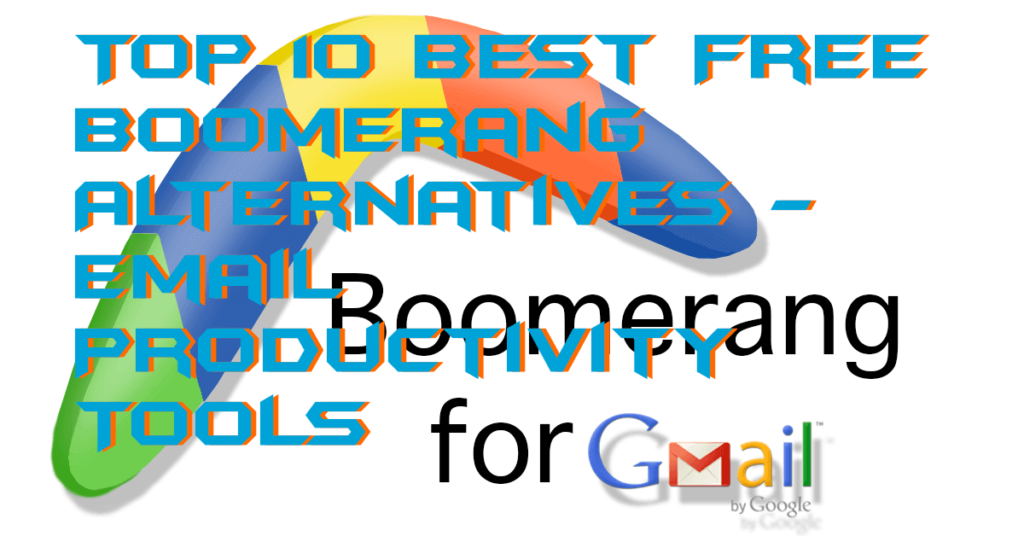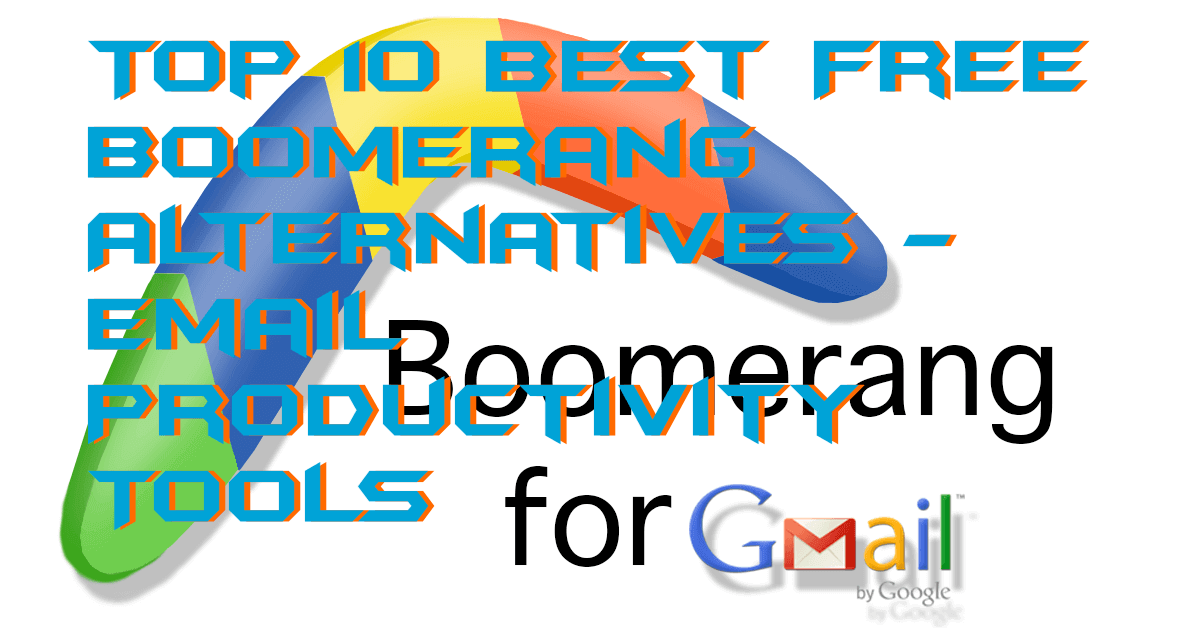 What are the Benefits of Email Productivity Tools?
Email productivity tools are the most popular and most used tools in the world. The essential tasks that every email productivity tool does are email tracking, email templates, email opened notifications, no reply notifications, and much more. Where an email productivity tools like Boomerang gives us some excellent features such as notes scheduling, inbox cleaning, etc. Most of the marketing companies like Amazon use these email productivity tools. By using an email productivity tool, one can quickly follow up the sales lead. Also, it helps in making our inbox clean without losing your important messages. If you do not get a reply to your sent messages then, these tools will alert the user.
Read more: Top 20 Free Best Paid Online Survey Websites – Updated 2018
The best part of these tools is that if you wish to send a mail automatically later in future. So, you can write an email now, and it will send that email in the morning at 7 AM when you will be just chilling at your home. It also helps to snooze the incoming emails from your inbox and put them in a folder or a label. And bring them back at the specified time. Some of the services also let us use this tool on our Smartphones.
Why Should We Use Boomerang Alternatives?
No doubt that Boomerang has fantastic features. But, it is much costly than the Boomerang alternatives. Boomerang gives only some of the features for free of cost. Where most of the Boomerang alternatives are offering more features than Boomerang for free. Not only Boomerang is giving us the best service. And we can not say that Boomerang is the best just because of its a brand name. Most of the similar websites are also giving us more features than Boomerang. So, keeping this thing in mind, we must check some best and free Boomerang alternatives now.
---
Top 10 Best Free Boomerang Alternatives
After doing some research, I have collected a list of top 10 best free Boomerang alternatives. These alternatives are much better than Boomerang. Also, they provide many facilities at little pricing amount. You can have a look at these top 10 best Boomerang alternatives. We will talk about these ten boomerang alternatives in the section below.
SalesHandy

MixMax

BananaTag

Yesware

Streak

ReplyUp

Laytr

Hiver

Mailbutler

Gmelius
---
SalesHandy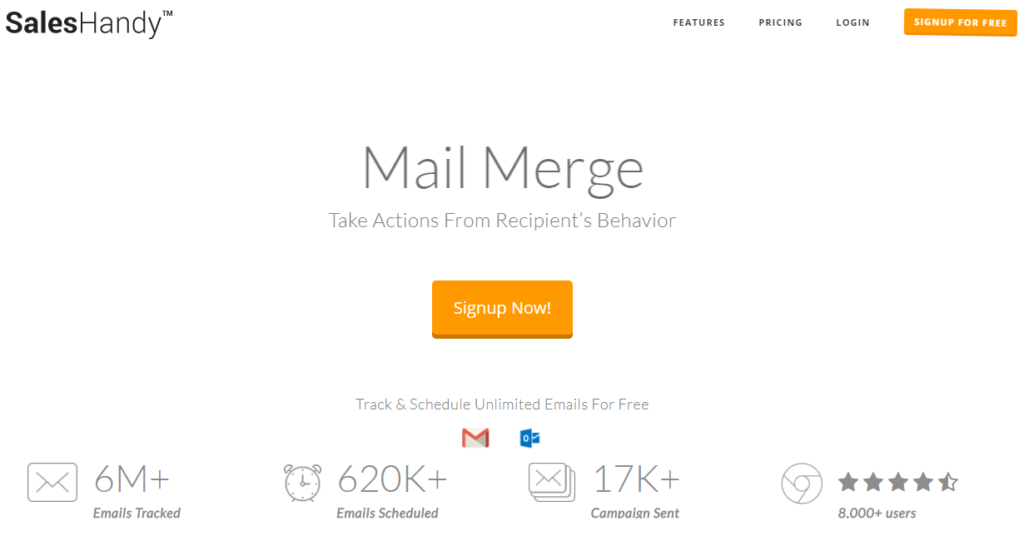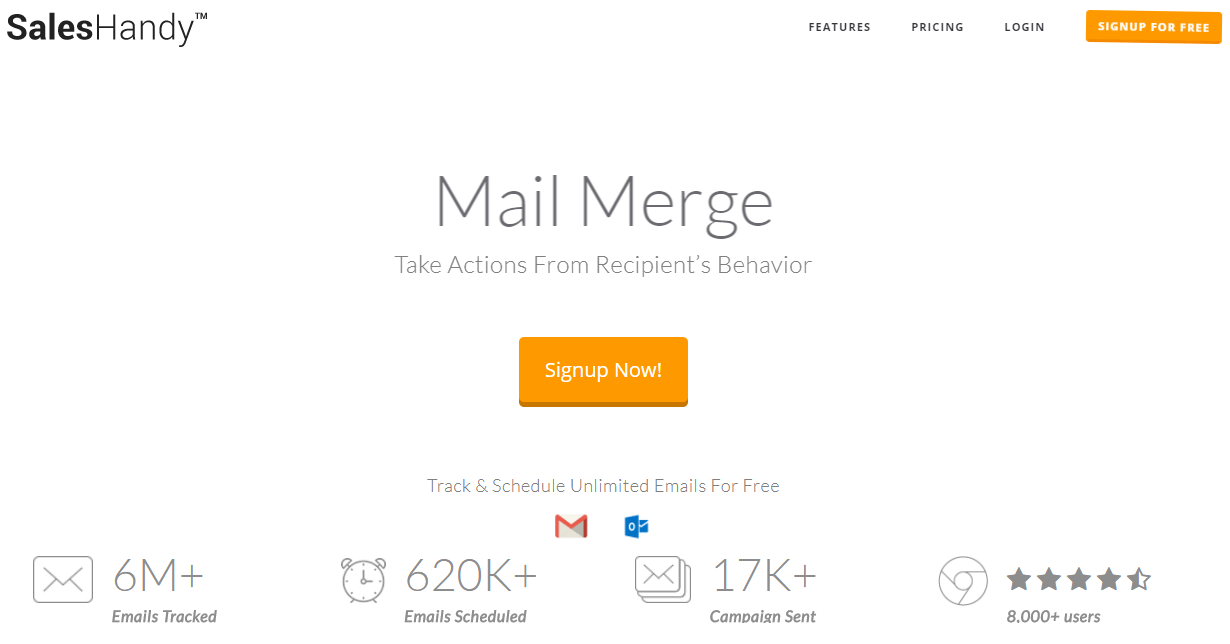 SalesHandy is an email tracking tool for Gmail that informs you whether your sent emails have been read or not. Instead of this, it also provides some extra features like email scheduling, read receipt for Gmail, attachment tracking, email templates, and much more. Anyone can use these features for free of cost. Moreover, to bools your sales team productivity this is a fantastic alternative to Boomerang for this. So, if you want some extra stuff, then you can use SlaesHandy for free.
Read more: Has my Email been Hacked? Top 10 Ways to Check Email Hacked
---
MixMax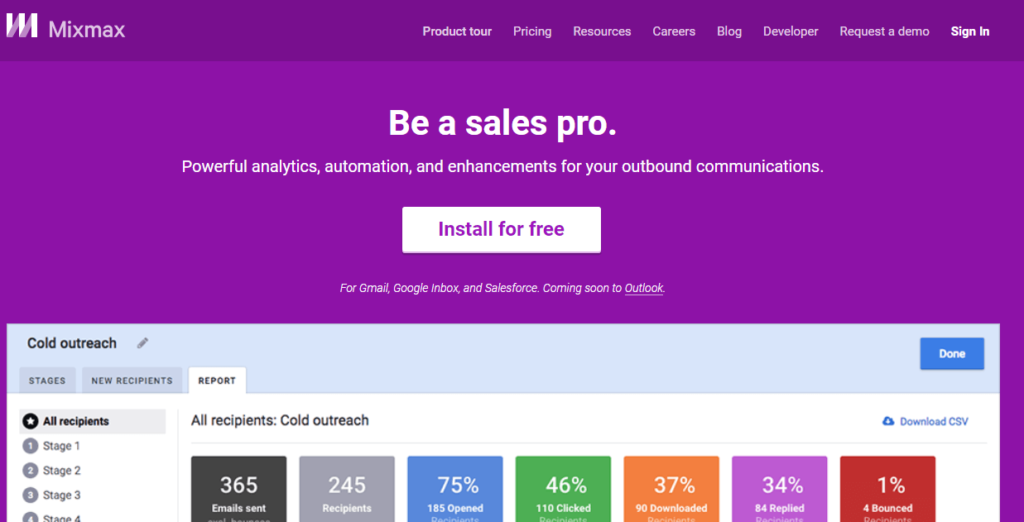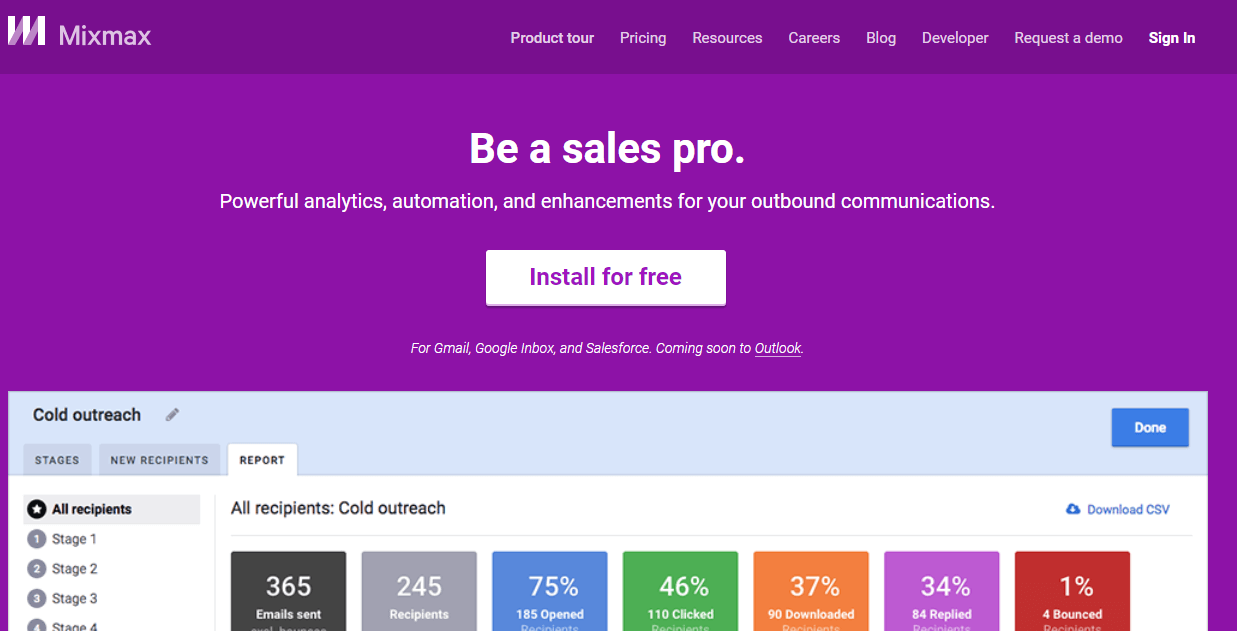 MixMax is an essential productivity suite for Gmail. It helps in sending an email with instant scheduling, unlimited email tracking, surveys & polls in Gmail, etc. It also has some essential features like templates, snooze, set reminders, personalize bulk emails, and much more. If you want these features, then you can use them for free. However, the scheduling feature of MixMax is pretty cool. If you just need an email tool for scheduling emails then for free use MixMax other than Boomerang.
Read more: I Forgot my iCloud Password and Security Questions and Email – How to Recover
---
BananaTag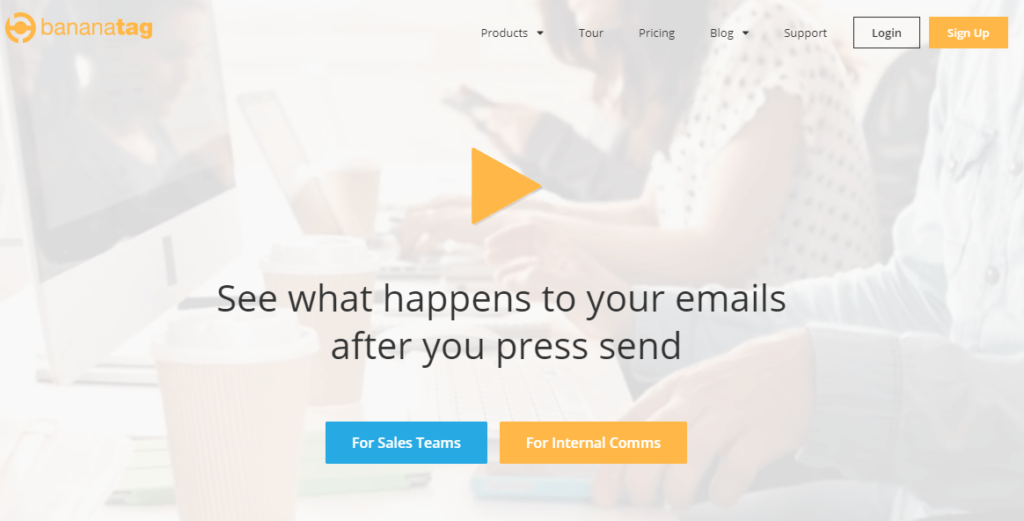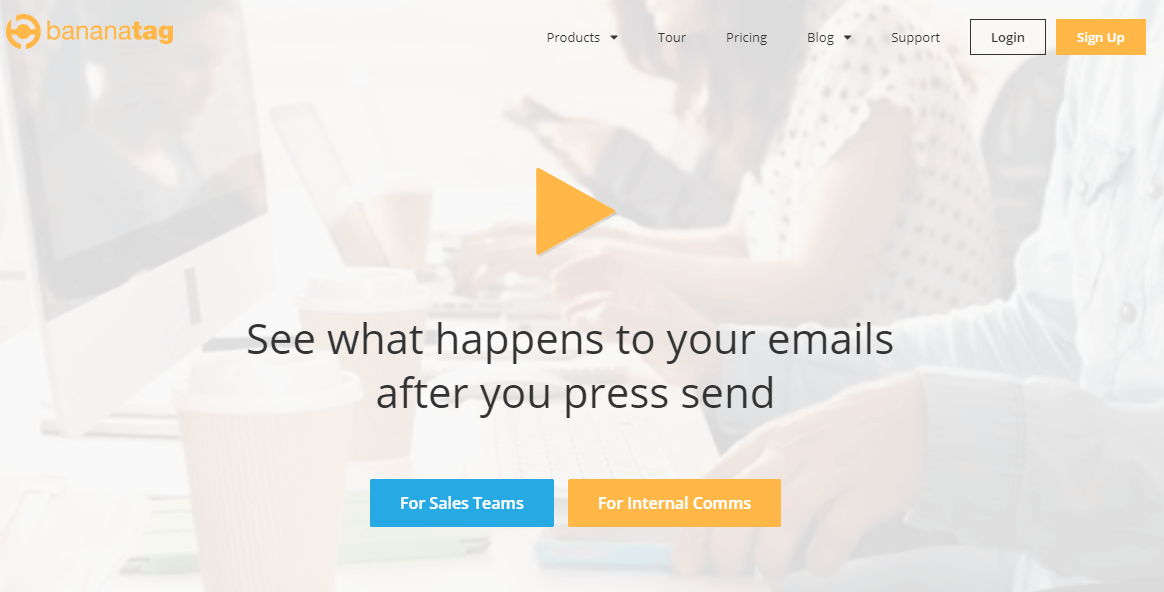 BananaTag helps in effortlessly tracking and scheduling your email. It is a fantastic email tracking tool. You can schedule email, track attachments, use templates, etc. for your email. All the services offered by BananaTag is free for use. Mainly, BananaTag is best for tracking an email from Gmail inbox. In tracking an email, BananaTag is much better than Boomerang. So, if you are using an email tool for just tracking your sent emails then use BananaTag for free as a fantastic alternative to Boomerang.
Read more: Top 10 Best Free Email Tracking Tool for Gmail, Bing and Yahoo 2018
---
Yesware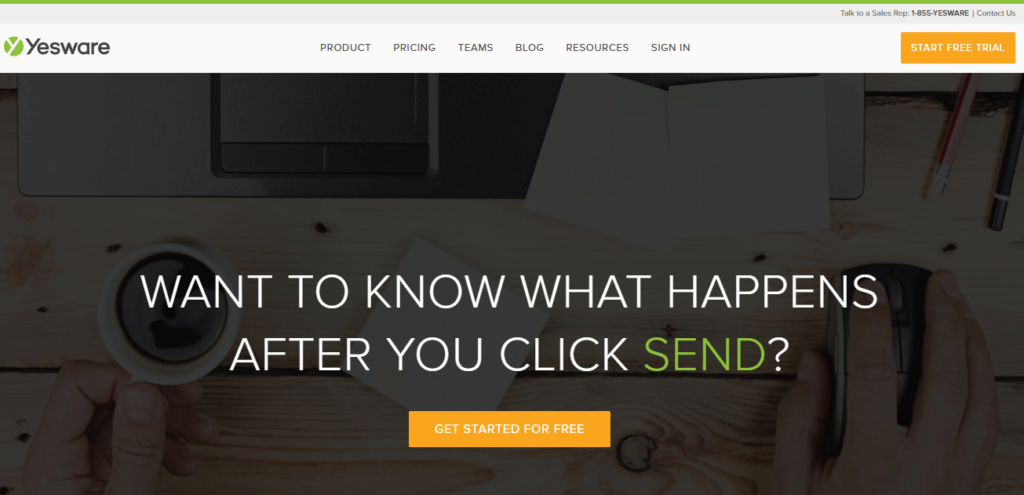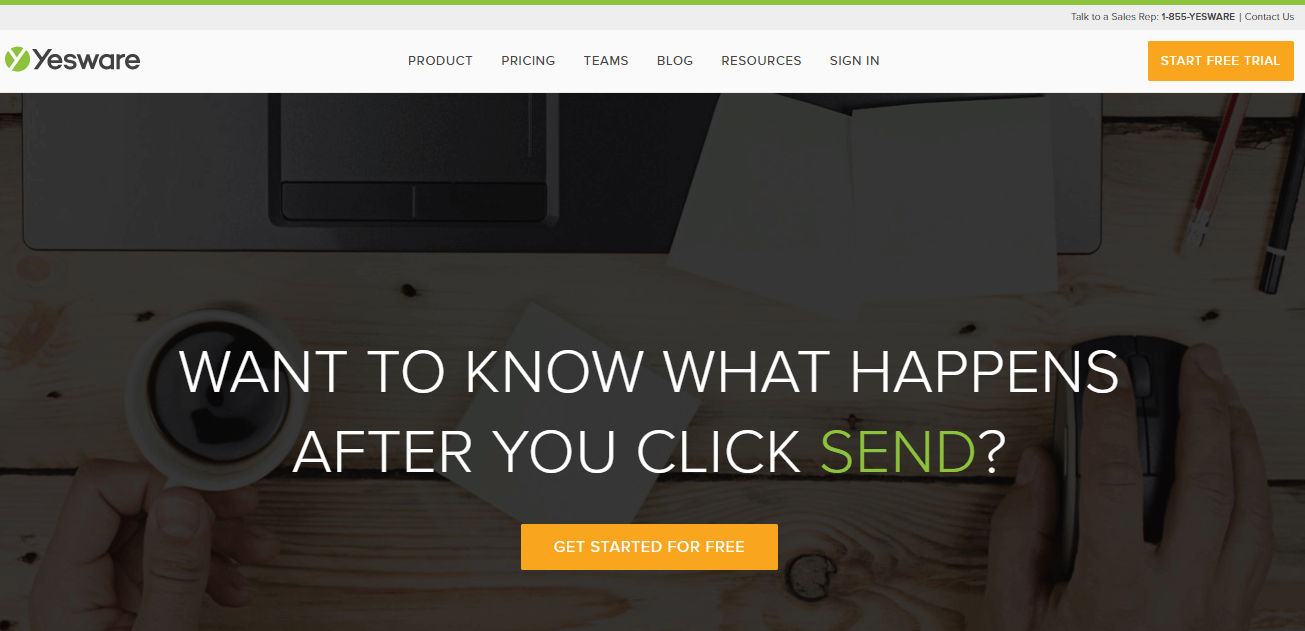 Yesware is a free sales productivity service. It was founded by Matthew Bellows, Rajat Bhargava, and Cashman Andrus. Over 800K users use Yesware. Also, some companies like Acquia, Groupon, Zendesk, and Square use Yesware. It gives all the email tools like tracking email, templates, phone dialer, sales automation, etc. inside your inbox. It is easy and free to use. If you want to lead up in sales marketing, then you can freely use Yesware. It will do your job very smoothly. Yesware is developed for that purpose so that it can lead you up to the sales marketing.
Read more: How to Schedule Gmail to Send Later
---
Streak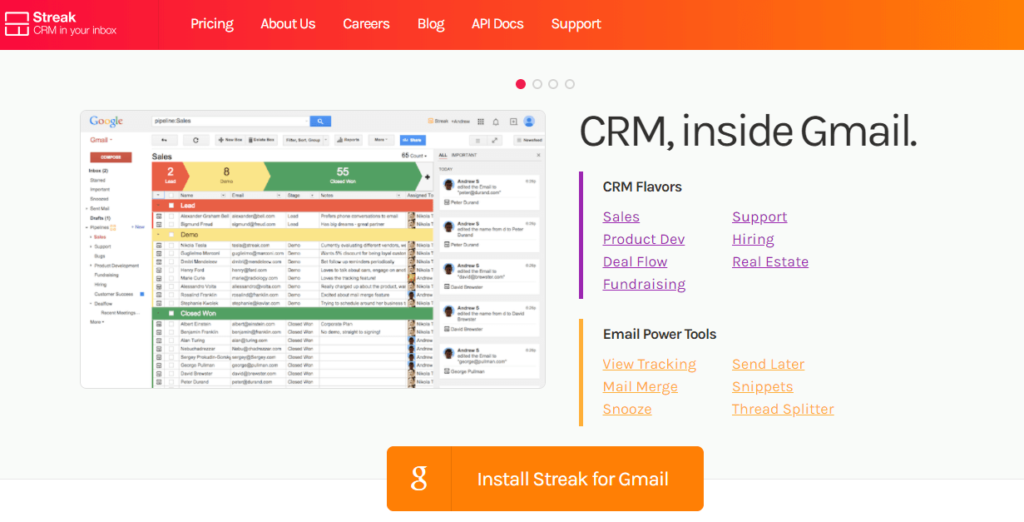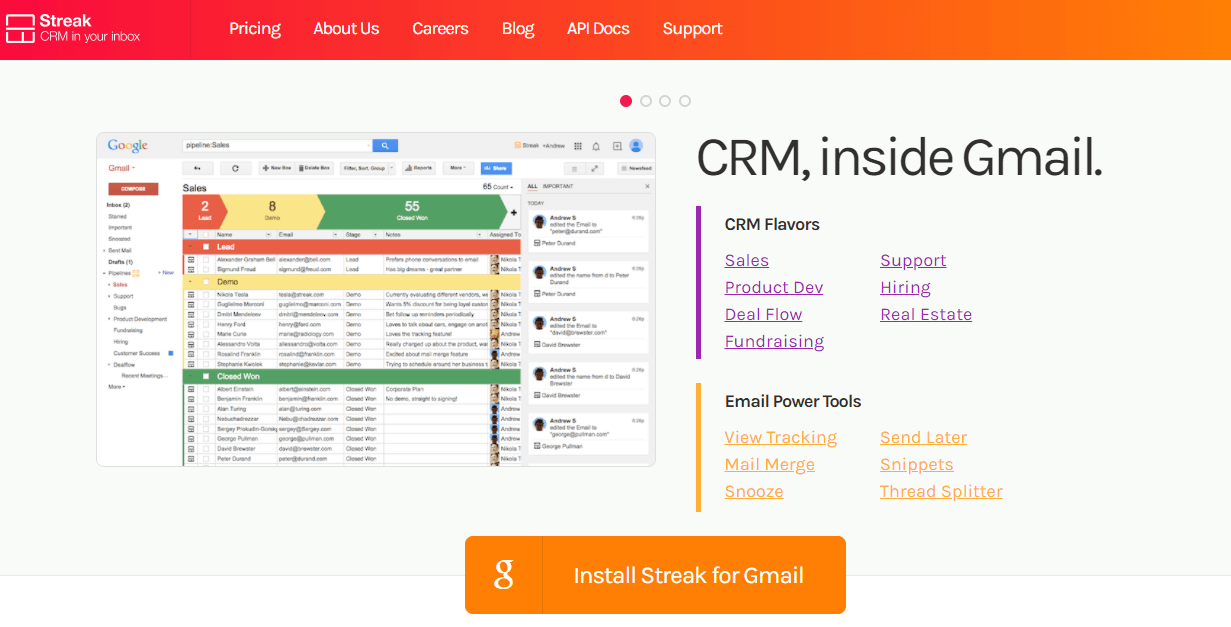 A streak is a CRM (Customer Relationship Management) service for Gmail. It was founded by Aleem Mawani and Omar Ismail in the year 2011. It offers CRM features and Email power tools to its users. Anyone can use the Streak provided features for free. Although, Streak is giving best service too as compare to Boomerang because their primary motive is to create a customer relationship. And, that is why their motto is "CRM in your inbox." Anyone can directly solve an issue from the Gmail inbox.
Read more: How to Automatically Forward Gmail to another Email – Enable Gmail Forwarding
---
ReplyUp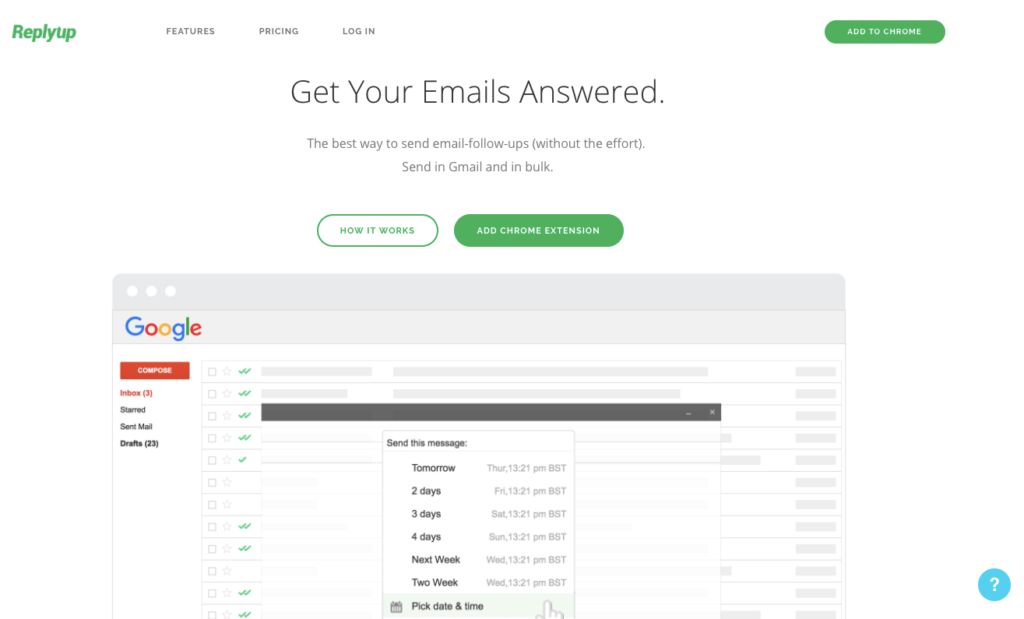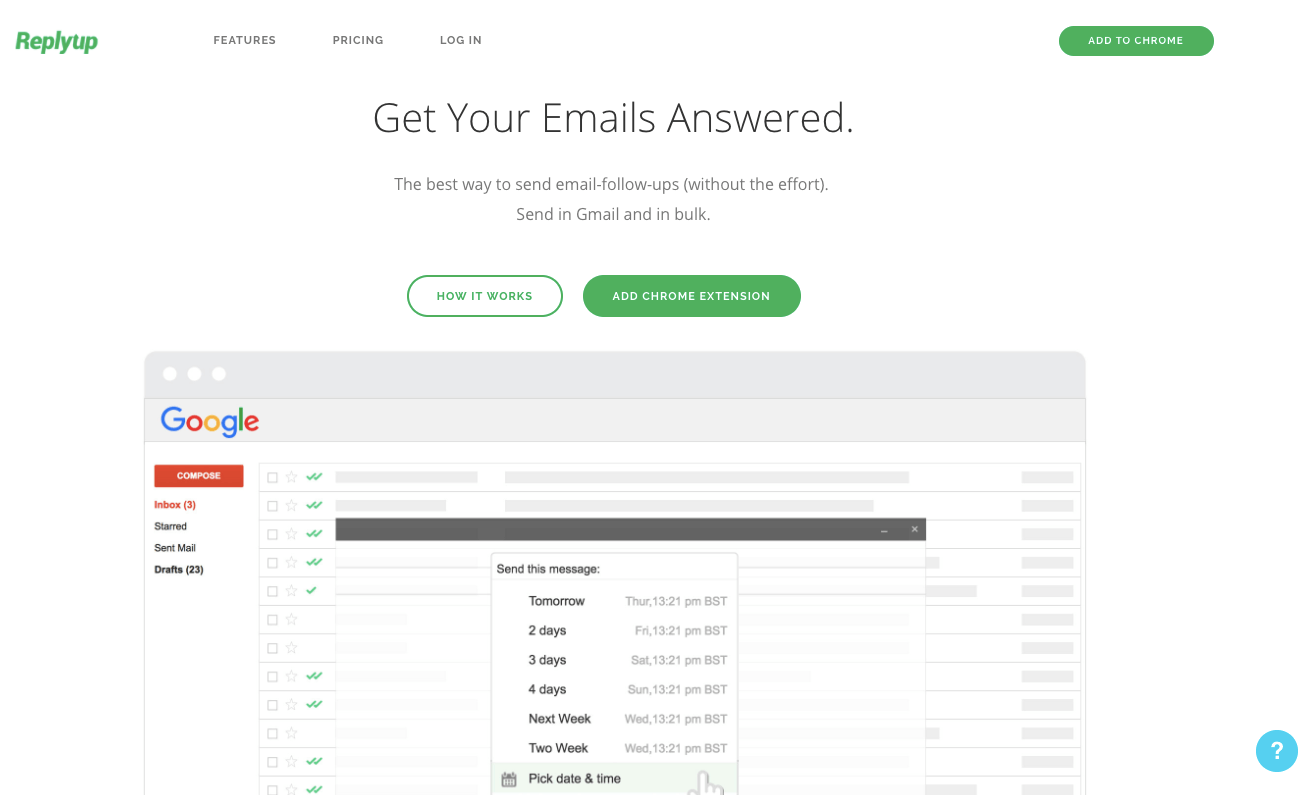 ReplyUp is an internet marketing service which is offered for free. It is an efficient online email tool that automatically sends follow-up emails from your account until you get a response. Its an email tracking and follow up service. Anyone can use features offered by ReplyUp for free. Replyup is best for automation feature & customization feature. Of course, it is better than Boomerang because of its some main features.
Read more: How to Send Emails to Gmail "Primary" tab in place of "Promotion" or "Social" – Easy Method
---
Laytr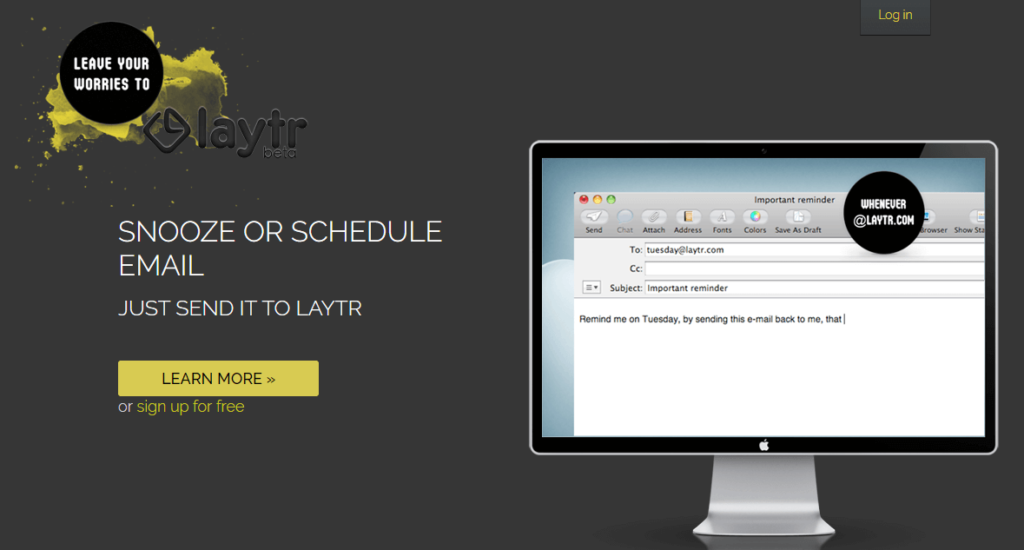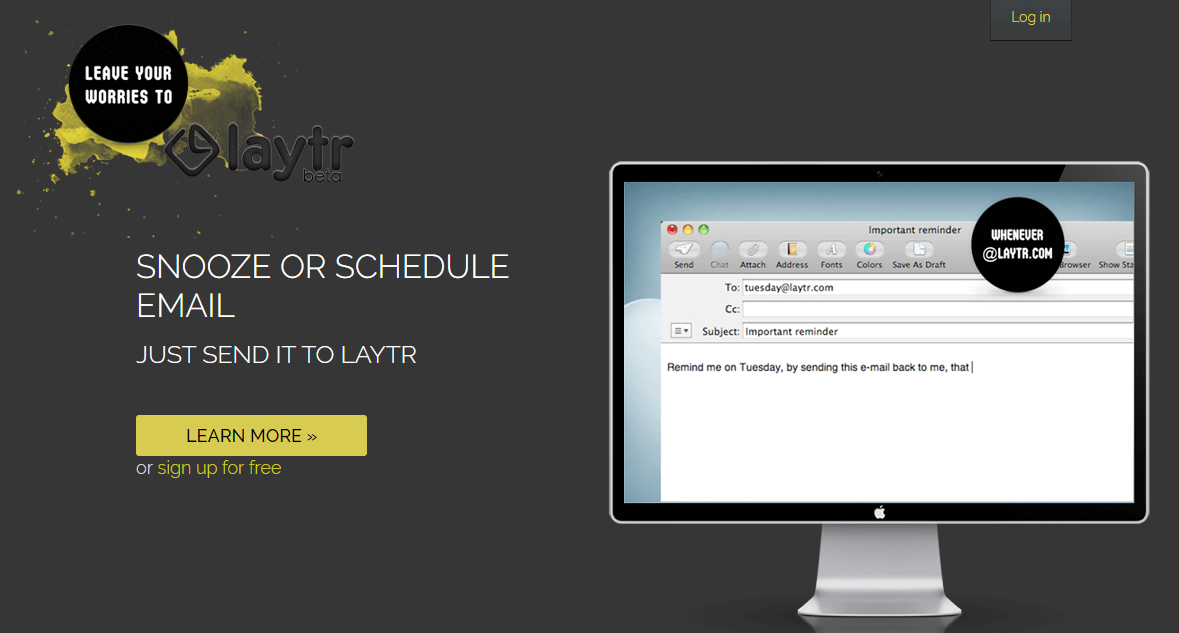 Laytr is a reminder and email scheduling service that makes mailing easy to schedule and send them later. It also works as an email tracking, setting reminders, automated reply, ad much more. All the features which Laytr haves are free of cost. Track your email by this free service. However, if you are searching an unlimited element for everything like unlimited email, unlimited attachments, and much more. Then, you can use Laytr provided facility for free of cost.
Read more: Email Productivity Tools
---
Hiver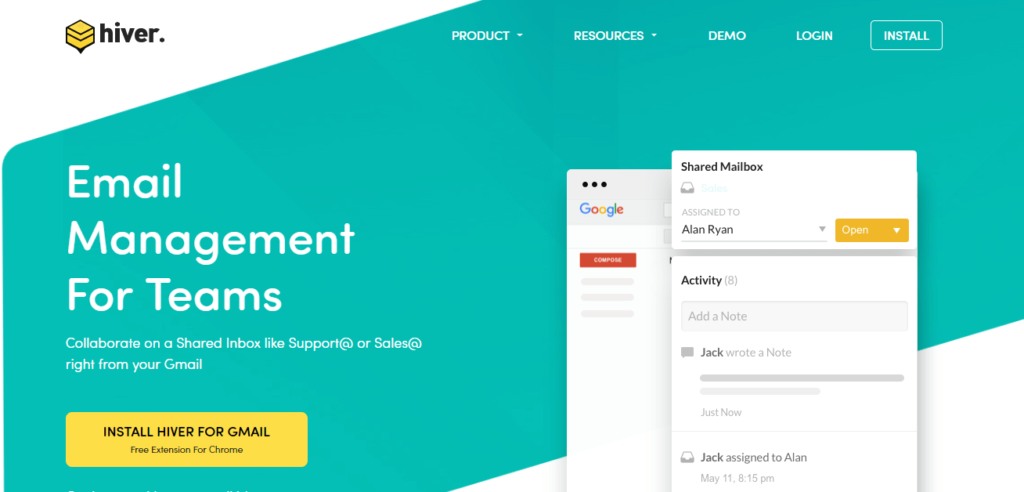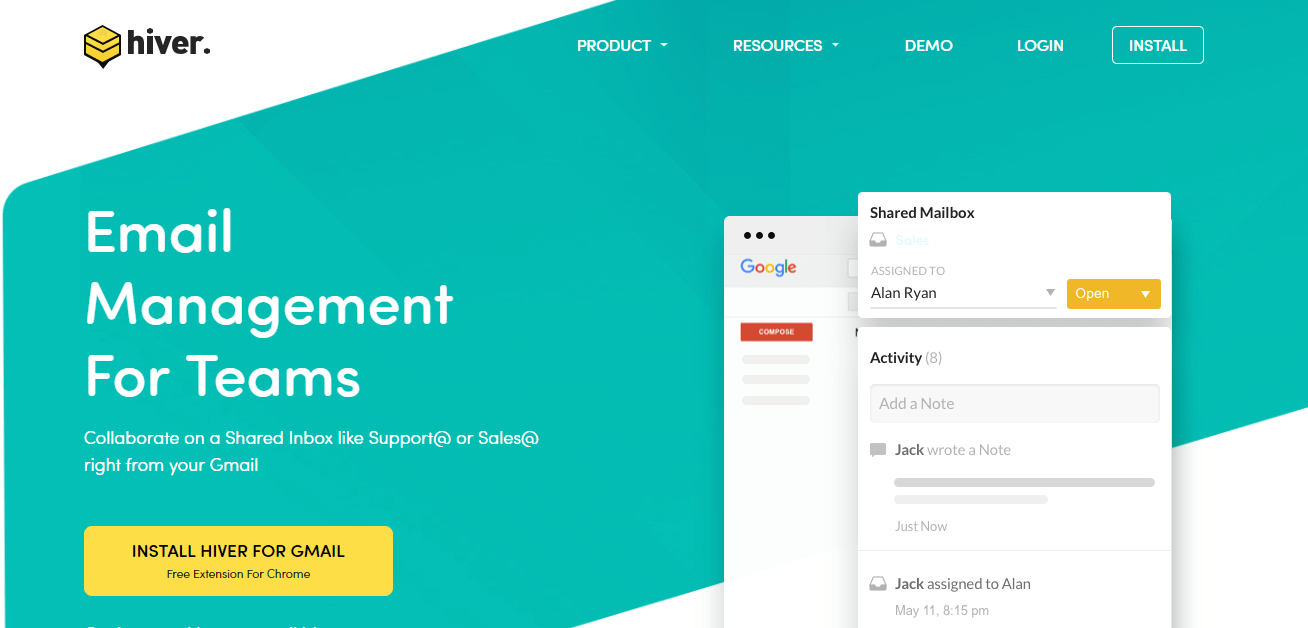 Hiver is collaboration software which is developed by GrexIt, Inc. Hiver is an email-collaboration service. It was founded in September 2012. Previously Hiver was named as Grexit. Some features of Hiver are Gmail labels, shared contact groups, email notes & templates, etc. Hiver is free to use and is very easy from the user's point of view. The email templates which are offered by Hiver are amazing. If you are trying to use any email tools for marketing, then use Hiver for free.
Read more: How to Delete Emails from your iPhone and iPad – Best Method
---
Mailbutler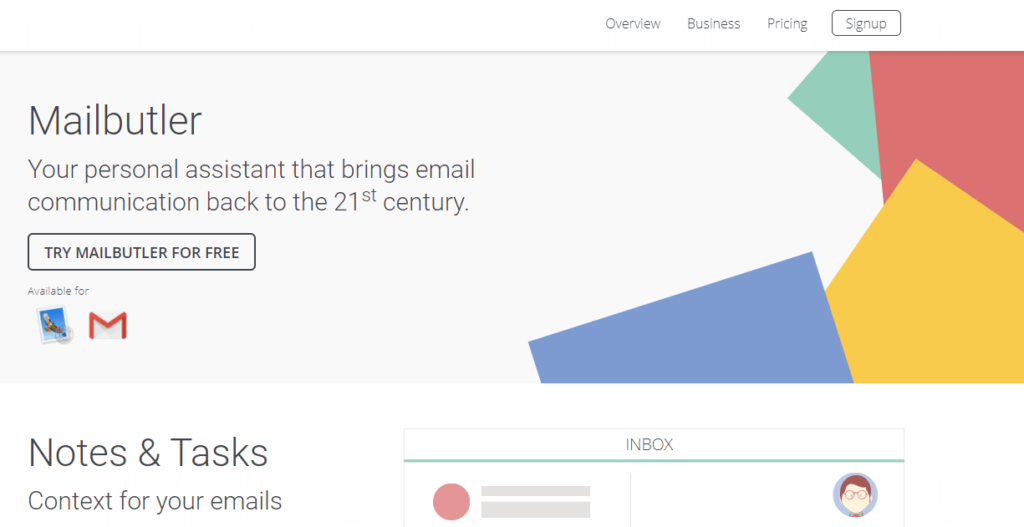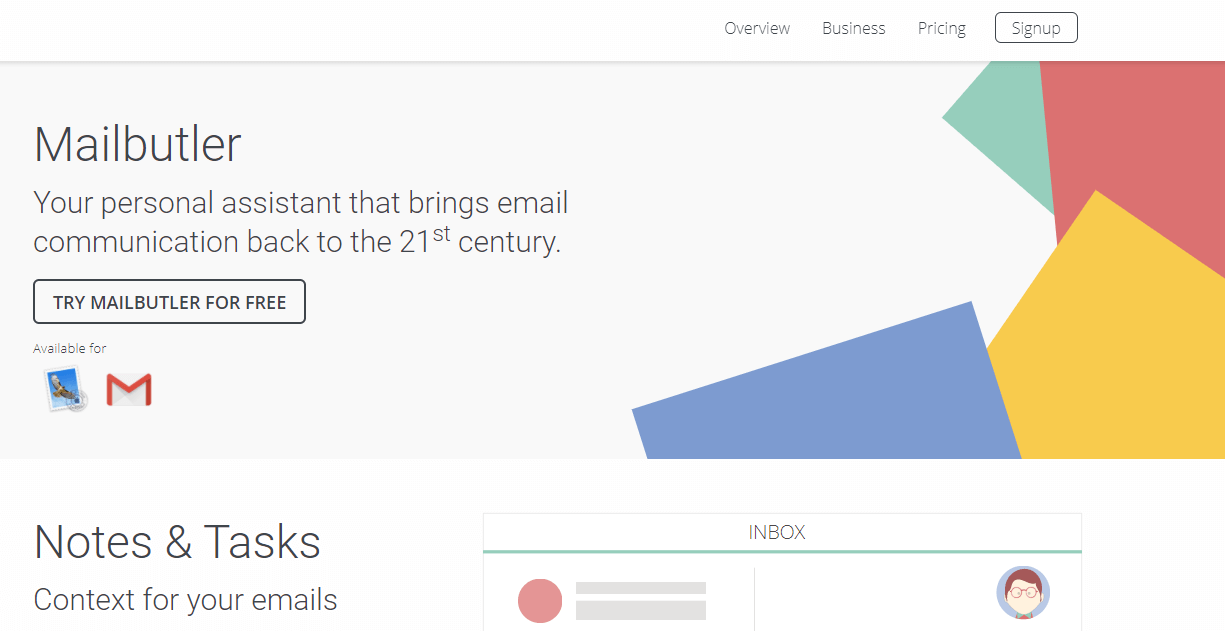 Mailbutler is a package of email tools that upgrades the capabilities of e-mailing on Gmail. By using Mailbutler, you can create beautiful emails on a variety of templates. Essential features like tracking an email, attractive templates for email, etc. are free to use for any user. Although, if you are searching for some essential features of email productivity tools then you can head up to Mailbutler. All the necessary features are available for free to use.
Read more: How to Tell if an Email has been read Gmail – Gmail Track Email [2018 Updated]
---
Gmelius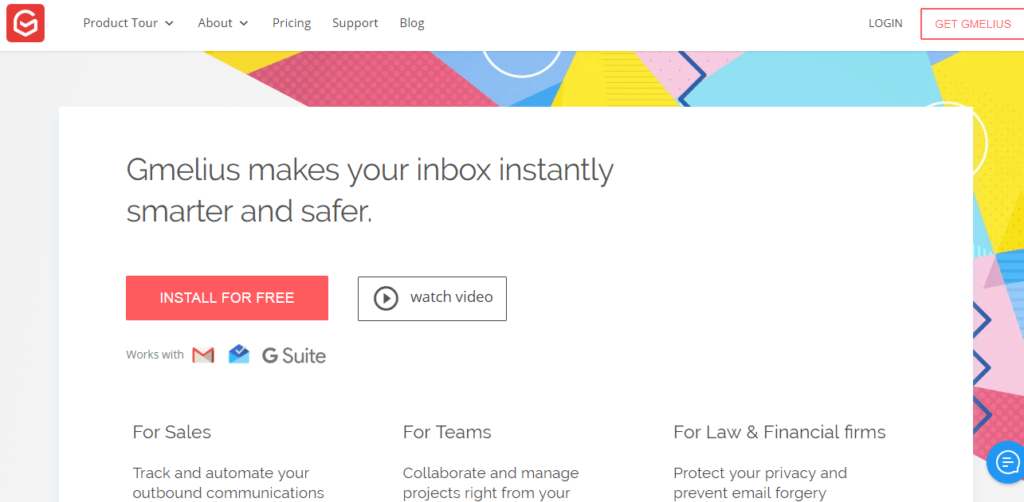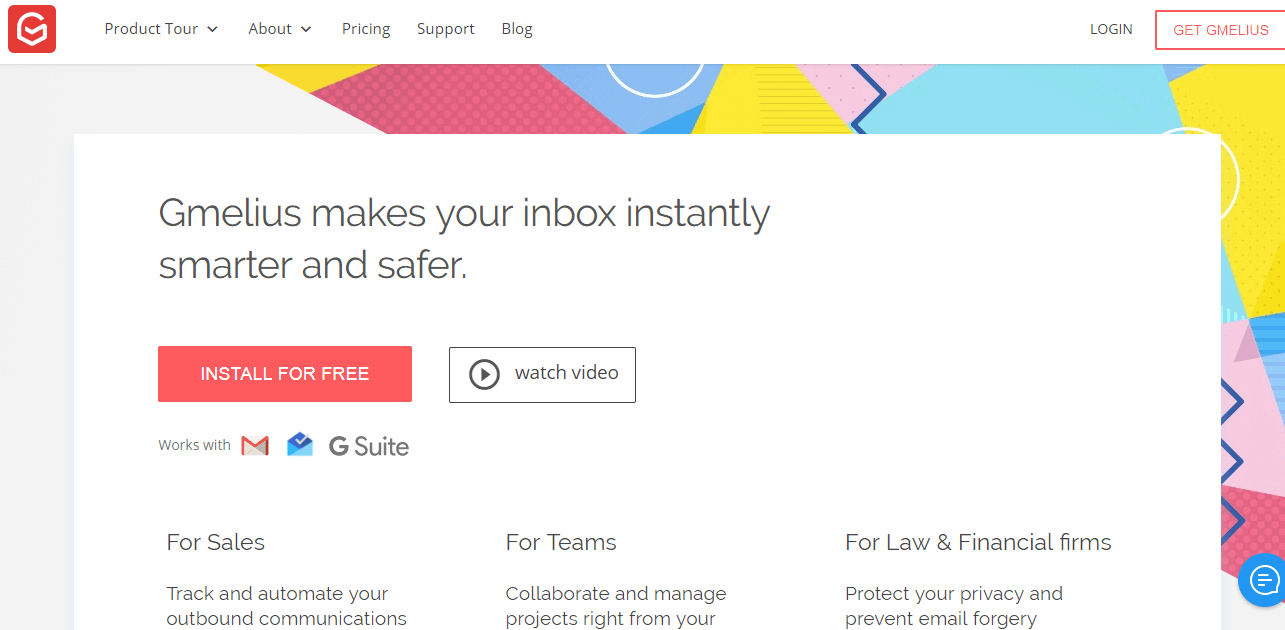 Gmelius is a service that customizes the appearance and feel of any webmail service. It has over 40 new features like email scheduling, email reminders, email follows up, and much more. Users of Gmelius can also change the look of their Gmail inbox. Users can use these amazing features for free of cost. As an alternative, Gmelius is providing extended limits where Boomerang is having it's very near. So, in using free email tools with more extended limits, you can use Gmelius because its free.
Read more: How to Send Large Files over the Internet – Top 5 Best Way to Send Large Files
---
Last words Top 10 Best Free Boomerang Alternatives – Email Productivity Tools
These are some best and free Boomerang alternatives which you should know. Looking for Boomerang alternatives might be a part of your research on email productivity tools. So, to help you in your research I have shared the list of some best Boomerang alternatives. Although, websites mentioned above have their free services. But, if you want to use their paid services. Then, of course, you can use it. However, if you are done with the free plan then do not take paid plans. But, in paid plans, your getting services will be improved. Share this list of free Boomerang alternatives with your friends who need this. Comment below if you have any doubts related to this article.
Was this article helpful?