Hello friends, Today I will tell you a method to Auto Add Members to Facebook Group Script. Users can add their complete Facebook friend list to Facebook Group at once. This method is working, and we have tested this trick. You can easily add all your friends by using a secret script code.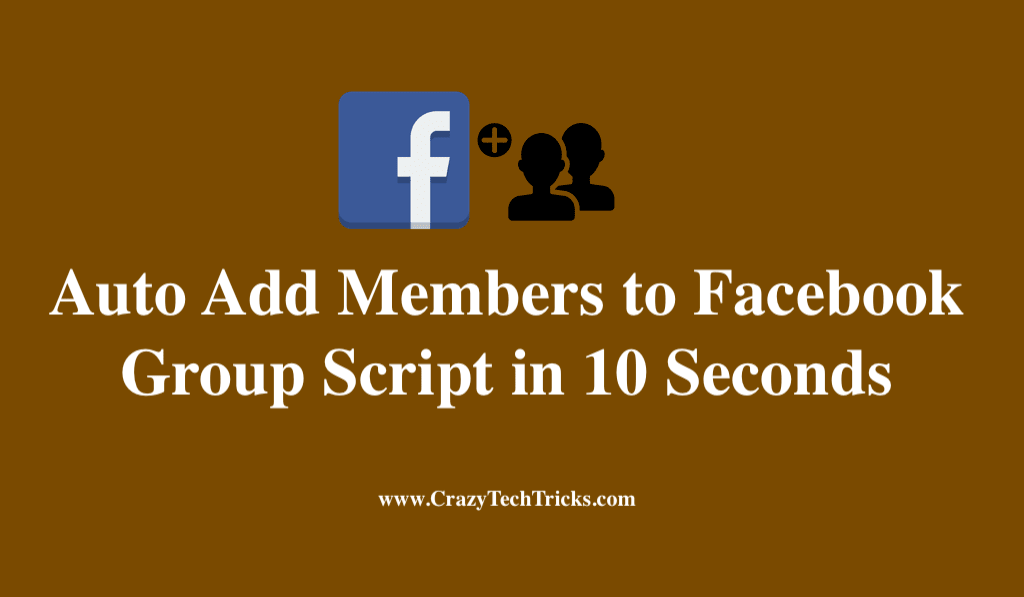 Facebook Group Members Adding Script
Facebook is a social tool to keep you connected to your friends. Mark Zuckerburg aims in creating a community, a community where everything is shared and related. If you are creating a group, why bother to use the usual methods? It becomes a tedious job to add members one by one to a group which you aim to have lots of members. If you want to share something that needs immediate attention or for fun, don't waste your time adding each member. I am going to share with you a script to add your friends quickly in a group you created.
Read more: How to Change Facebook Page Name After 200 likes
Auto Add Members to Facebook Group Script – Add all your Friends
Follow the methods to auto add a member to Facebook group at once. Users can add all their friend list to the Facebook group using the script. In this method, You have to copy and paste the script and all your friends will be automatically added to your desired Facebook Group.
Login on to your Facebook account using Chrome or Firefox.
 Create or open the group in which you wish to add people.
After that, press F12.
 Click on the Console button.
You need to copy your script from PASTEBIN.
Copy it from the RAW Paste Data.
You have to paste this script into the blank link provided at the bottom of the console box.
Hit Enter. In a few minutes, all your friends will be added to your Group.
This is the fastest way to add your thousands of friends in some simple 8 steps.
Read more: How to Find Someone on Facebook using a Picture
Conclusion
Facebook provides you the facility to add unlimited people in a group. It takes hardly 2-3 minutes for the script to do the job. If you have any problems using this method, don't hesitate to drop one or two comments below. Have fun creating the group! Don't forget to share this article with the Facebook addicts!
Was this article helpful?