Inbound marketing is a modern concept, coined and introduced into widespread use by Brian Halligan for him, it implies the active use of tools to attract traffic, with an emphasis on free, albeit time-consuming ones. According to all inbound marketing book, everything can be reduce to three steps: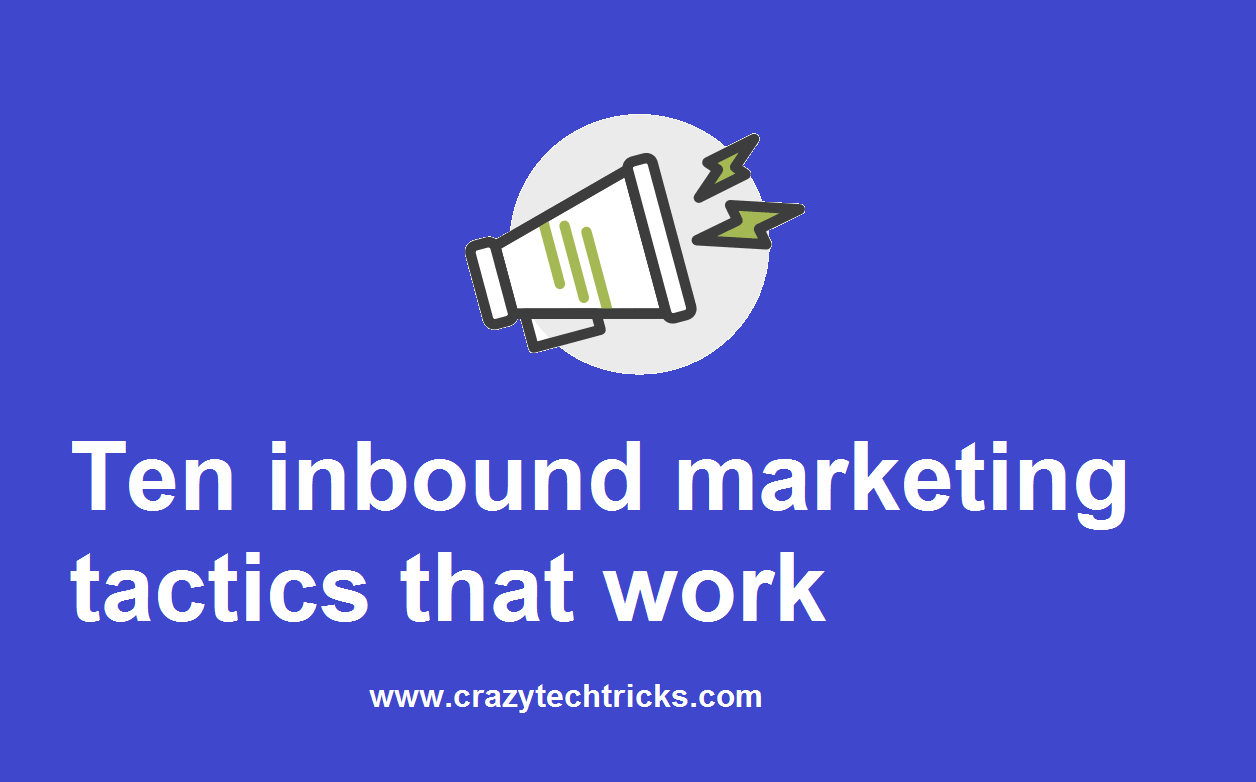 Attracting visitors to the website/page;
Pushing them to commit conversion actions;
Analysis and identification of activities that provide the best results.
10 Inbound Marketing Tactics
In general, the approach is uniquely successful, and the main task of marketers is to find out which inbound marketing strategies work best. We decided to draw 10 inbound marketing strategies, which have already proved their effectiveness and their application allows you to attract high-quality target audience at an affordable price.
Search Engine Optimization (SEO): Another widely used tool that is highly efficient and has such a huge advantage as the full range of analytics and measurability of various metrics. Ultimately, you can create the best content in the world, but without visitors from a search, nobody will ever know about it.
Blogs: Even though blogs are one of the oldest areas of content marketing, they, as before, remain very effective. According to HubSpot, thanks to blogs, marketers get an average of 43% of customers, despite the fact that for quality work in this direction it is required to attract no more than 9% of full-time employees and approximately 7% of marketing budgets.
Email Newsletters: A well-thought-out strategy for conducting mailings based on the email addresses of existing and potential customers, collected through proactive registrations, is a powerful tool that allows you to establish meaningful relationships with users.
SMM (Social Media Marketing): One of the cornerstones of incoming marketing, and in this direction, there are already dozens of tactics designed to ensure high-quality communication with consumers "living" in various social networks.
Surveys/Research: With their help, you can get unique information from the target audience, and arrange the results of the analysis in such a convenient form as PDF documents or books (White Book). The cost of resources, in this case, will be minimal, but the distribution potential is very large.
Webinars: Their implementation is one of the most effective inbound marketing tactics because it allows you to create a direct connection with your audience. Having done the work at a reasonable level, you can instantly earn their trust and loyalty.
Video: This tactic is already used by more than 2/3 of marketers since multimedia content is becoming increasingly popular. This in no way, means that the content is dead, but adding it with video will be a good strategy.
Landing Page: Optimized landing pages are an excellent tool for attracting an interested audience and converting it into customers.
Cases (Case Studies): It was the cases that used to be a stronghold of inbound marketing, but, recently, they have surrendered slightly under the pressure of other tactics. However, a well-designed case can be a compelling reason for customers to choose you.
Press releases: As case studies, they can be a great tool when used correctly. However, their role fell significantly due to changes in Google's algorithms in 2013.
Not all of these tactics will work equally well, as users differ in their platforms and priorities in terms of content consumption. Nevertheless, a qualitative analysis of your audience, combined with the use of the listed inbound marketing tactics, should provide you with high-quality traffic for interested visitors.
—————————————————————————————————————————————–
Was this article helpful?