They say. Starting a business is hard which is true. But maintaining one is even a harder challenge for everyone. Deadline, tasks, personal life, etc. you need to balance everything in order to be effective, a lot of start-ups fail in their first year in business. Why? They did not manage their organizations effectively.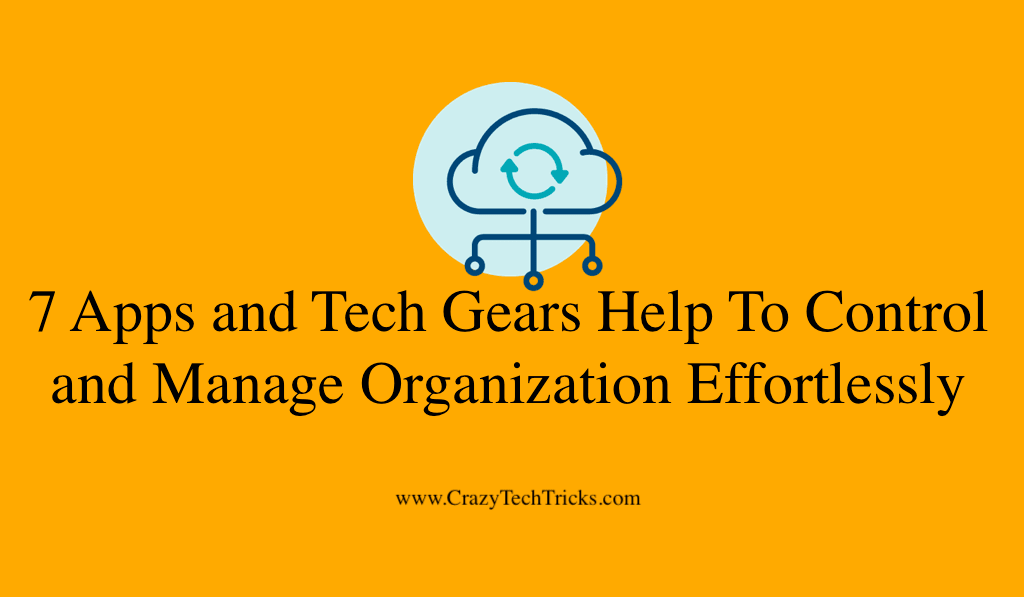 Being a business owner, a CEO, or any position that manages people is a critical position on top of that. One must stay focused to do all tasks and deadlines not to mention personal life. But it is complicated, especially when balancing multiple to-do lists simultaneously. So, taking advantage of tools that would help you run your business or manage your organization makes sense. Good thing you can manage your organization with just a laptop on your hands!
How can apps and tech help your organization?
Running an organization requires time and effort, but you cannot always be there. There are times that you may need to go on a business trip; you're working from home or caught up in juggling multiple responsibilities. How can you make sure your organization still runs smoothly when things like that happen?
Read more: Best Remote Conference Software for Office
That's when tech and apps come to help you fulfill the gap, ensuring things run smoothly while you are away, taking a break, or too busy to be physically there. With the use of tech and apps, you can monitor and ensure things would go as planned with just your phone or business Chromebook on the go.
Apps and Techs for Organizations
LivePlan
Every organization must have a business plan in order to stay on track, LivePlan allows you to create a custom business plan. It is very easy, the app itself would take you to a step by step process in your plan creation with just a few questions, such as cash flow projections, etc. Once you establish your account you can tweak it for new sources of revenue, inventory, or funding.
Dropbox
Every organization has loads of files, being able to access it anywhere is crucial for every organization's effective data access and manipulation. Dropbox allows your organization to save files through the cloud and sync it in real-time, this is very convenient for fast access of files wherever and whenever you are. No more data or files sitting on your desk when you get back.
If you don't like dropbox, there are other file sync software for windows by Ekaant Puri of Crazytechtricks.com, you can choose among this sync software that would best be suited to your organization.
CCTV Camera
Every organization needs security in order to feel safe, especially if your organization is in an office setting. Managing your organization also means keeping your people safe, employees that feel safe work much better. It could also serve as your monitoring tool while you are away from the office. With just one click and abracadabra, you can see everything that is happening in your office.
Read more: When Does The Office leave Netflix
Trello
Organizations and businesses need to be organized in order to thrive, Trello lets you organize and prioritize organizations projects in a fun, flexible, and rewarding way, this is helpful when you are on vacation you can still help your team to stay organized. Trello makes it easy for everybody in the organization to be on the same page.
Hubstaff
It's hard to keep your organization motivated, happy, and well taken care of. Hubstaff is a comprehensive tool to help you organize your workforce, it also features time tracking and optimization, invoicing, payroll, scheduling, tracking, task management, and monitoring all of these in one app. It also integrates with almost every other tool to keep things synced, which is pretty convenient.
Asana
If you are looking for high-quality task management software, Asana can help your organization in tracking tasks across teams and projects. Asana is very easy to use and it encourages productivity and collaboration within your organization.
Process Street
If your organization have repetitive processes, and you are always asked what to do, what is the process for that, what's the procedure for this. With Process Street, you can create easy to manage and use checklists and procedures.
Read more: How to Remove Office 365 From Windows 10
Process Street could be used for just about anything, such as troubleshooting steps, new client setup, onboarding procedures, candidate screening, daily tasks, and invoice generation. And one good news is that it is free, now you have a way to manage your organization's recurring checklists and procedures.
Conclusion
Keeping an organization to be functional and smooth as possible is a tedious task and you need every help you can find. These apps and tech would surely help your organization's endeavour. Long gone is the time where you need to do everything manually, now you can do almost everything in the palm of your hands. If you have any questions about these apps and tech, feel free to comment below. I will be glad to help you.
Was this article helpful?