Hello friends, Today I will tell you a method on how to Group FaceTime on Mac. Users can add several people in the Facetime group chat. You can add up to 32 members or maybe more in Group chat. You will be able to do video conferencing in Office or with any other group of people which you wish to add.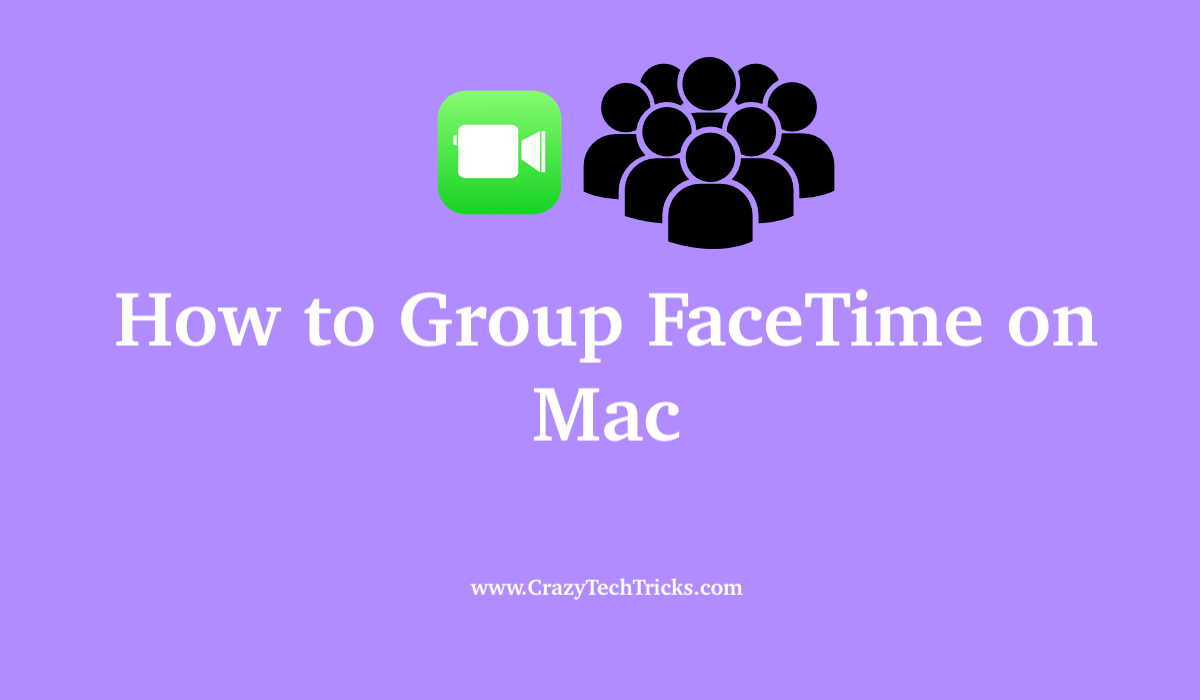 FaceTime is the video conference utility provided by the Apple for its devices such as the iPhone, iPad and Mac. FaceTime can be used for one-to-one or group FaceTime on Mac, iPhone or iPad.
Prerequisite: First, you need to make sure that your Mac device has "MacOS Mojave 10.14.3" or the latest version. The group FaceTime in Mac is supported by versions of "MacOS Mojave 10.14.3" and higher. Secondly, you need to ensure that the individuals connecting to your FaceTime have updated their operating system to "MacOS Mojave 10.14.3" or higher.
---
How to have a Group FaceTime on Mac
This section will cover the steps that are required to start a group FaceTime with your friends or colleagues. Apple FaceTime allows you to connect or add up to 32 individuals in the Group FaceTime. This feature provides a really convenient platform for having video conferences.
Start the FaceTime application on your Mac device.
You will have a dialogue box on the sidebar.
Enter the details.
It can be the name of the individual, email or even the phone number associated with the Apple account.
Keep adding the names of individuals by separating the names with a comma.
Once you have selected the participants, click on the option of "Video" for starting in the group FaceTime.
After you have performed the steps that are given above, the participants of the Group FaceTime will connect and you can see their screens on your desktop. To close or exit the group FaceTime, you can click on the red "X" on the bottom left corner of the FaceTime application.
Read more: Top 10 Best Free Video Editing Software for Windows
---
How to add people on Group FaceTime on Mac
If you want to add an individual to the group FaceTime, simply follow the steps that are given below.
In the FaceTime application, you would have few options in the bottom left corner of the application screen. Click on the sidebar to open it.
Once the sidebar is open, then click on the button of Add Person "+" which is present on the left side.
Add the individual that you want to add through the "Add Person" option. Then use the Add button to add them to the session.
Once they have joined the Group FaceTime on Mac, then you can see them on the application screen. To disconnect from the group FaceTime on Mac, simply click on the cross button "X".
Must Read: Top 15 Best Video Sharing Sites
---
Should I use FaceTime or Zoom for Group Video Conferences?
FaceTime provides group calls for a maximum of 32 individuals at a time while Zoom supports conferences with more than hundreds of individuals. Moreover, FaceTime is generally a platform for audio and video calls. Zoom consists of features such as Screen –sharing and is usually used for setting up remote classrooms. But, Zoom lacks some extra effects and filters that are provided in FaceTime and thus is suited for more professional work. FaceTime is a good candidate for free and personal usage.
Read more: Different Between Google Duo vs FaceTime
---
Conclusion
Apple provides a really great set of software to run on equally better hardware devices. FaceTime is one of the applications that is really convenient and is used for online conference or group video or audio calling. It also has different and playful effects that you can utilize to make your experience better. And the best thing is that this service is free of cost and comes built-in Apple devices. This article teaches you how you can Group FaceTime on Mac and how you can add individuals to the Group FaceTime on Mac.
Was this article helpful?