You're done shooting some quality video footage; now it's time for the fun part: video editing. In this part, you get to unleash your creativity. It can be a daunting task, but nothing to worry about. You might be thinking it's a very tough job, but actually, it's easier than you might think. Here are five essential video editing techniques to make better video series. These will help you get started.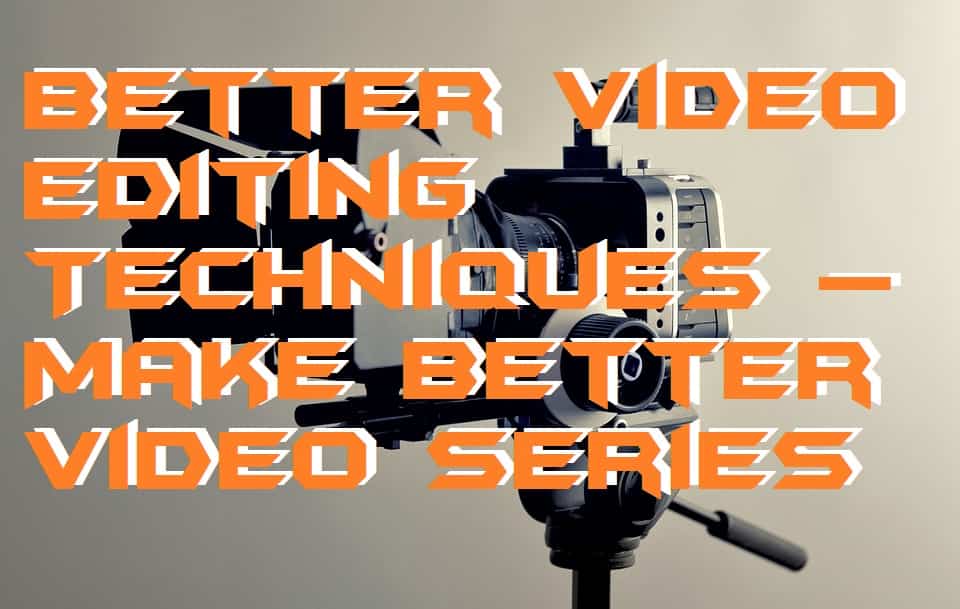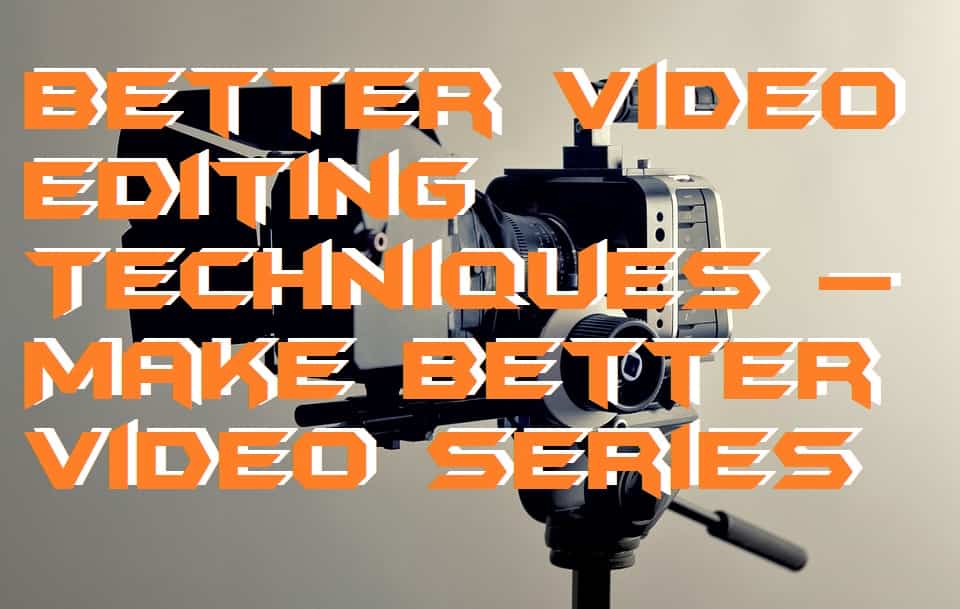 Use cuts wisely
Standard-cut is the most popular cut. It connects the frames together in a straightforward flow. When no form of transition is required, this cut is perfect then.
You can use a jump cut if you want to film a scene with a jump forward in time because jump cuts create ahead motion within the motion. For instance, capturing a large gun firing and cutting right to the point where the shell impacts the target.
Read more: Top 10 Best Free Video Editing Software for Windows
Master the montage
Montages are a set of quick cuts. If you want to show a story's progression without having to go into too much detail, then this technique is for you. Using this technique, you can show a character obtaining skills like athletes or soldiers training for months or years on end without focusing on every aspect of that procedure.
Cut in on the action
Many videographers use this technique when they want the audience to concentrate on the action on the screen. This technique is usually used in action events. Opening a door or a gun firing triggers a shift in the camera focus and angle. It allows you to engage the viewer with your story and cue their need to pay attention to the scene.
J or L cut
These techniques are very common and powerful ones: J and L cuts. J cut is used for enabling the viewer to watch clip A and hear the audio from clip B before seeing clip B. It's a great way to play with the viewer's senses before they see any visuals.
L cut is the contra of the J cut. It works on the same principle but only mirrored. With an L cut, the audio from the previous scene continues to play over footage from the next scene.
Whip Pan
It's actually a camera technique, where the camera whips from one direction to another, originating a blurred shot to be created. Whip Pan can be used as an unbroken means of transitioning between two clips. These transitions are a fantastic way to point to the passage of time or to build an atmosphere of frenzy and disturbance.
Cutaway shots
One of the most important video editing tips and tricks is cutaway shots. You can use this technique to give depth to the story. It shifts the focus from the characters and places them on the scene. It's very effective for creating context. It also allows the introduction of foreshadowing, e.g. leaves falling, clouds forming, snow blowing, etc.
Must Read: Top 15 Best Video Sharing Sites
Match cuts
A match cut is almost the same as a standard cut (cutting from one clip to another without transition), the difference is just about the subject matter in both matches when you cut between clips. Match cuts are very useful for you to make giant leaps in time or geography. For instance, using the blowing out of a match and the smoke plume that develops to transfer the scene from a jam-packed bar to the blowing sands of the desert. This technique can elevate the production.
These are my favourite video editing tricks. Online video editing services or professional video editors use these ones to make a better video series. Pretty simple techniques, but in video editing, the details are what make the difference. Have patience and keep practice, with the right amount of practice you can be able to master them.
Was this article helpful?