Hello friends, Today I will tell you best free video editing software for Windows 7, 8, 8.1 and 10. You can use these Video edition software on your computer. This video editing software is free and let you edit video and audio of the video. They are easy to use and edit videos. Users can edit any video using this software. All these are working Video editing software, and you can use on your Windows computer.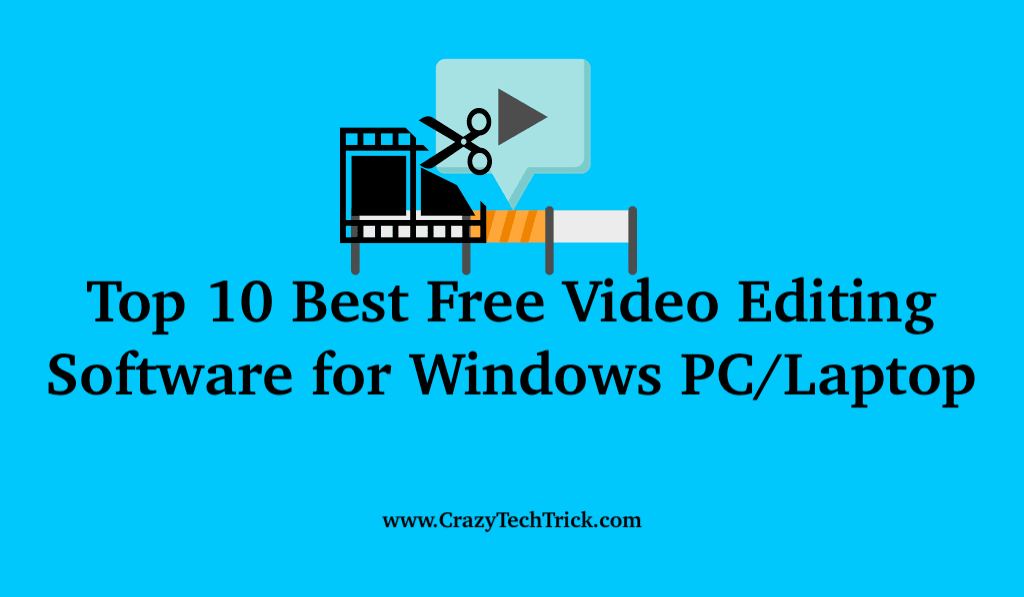 Video Editing Software Free Download – Best Free Video Editing Software
This software is best free video editing software. Users can use these video editing software free download and edit any of their desired videos. This free video editing software allows users to edit video like a pro. The software we have shared has several free options for video and audio of a clip. We have shared the best free video editing software which has several customizations to edit a video.
Top 10 Best Free Video Editing Software for Windows PC/Laptop
Gone are the days when technology like video editing was a job restricted just to professionals. As live and recorded video streaming gets favourite day by day. Videos are becoming the norm on just about every platform. It has made video editing skill to fine-tune even by the non-professional enthusiasts. Some free video editing software is available today. It is easy to use and deliver a surprisingly above average quality. If you are that enthusiast, check out our well tested and verified the list of the top 10 best video editing software for Windows 10, 8 and 7 which are free to download and use.
Filmora Video Editor
Windows Live Movie Maker
Virtual Dub
Lightworks Free
AVS Video Editor
Avidemux
Blender
Shotcut
Hitfilm Express
Openshot
Read more: Best Video Sharing Sites
---
Filmora Video Editor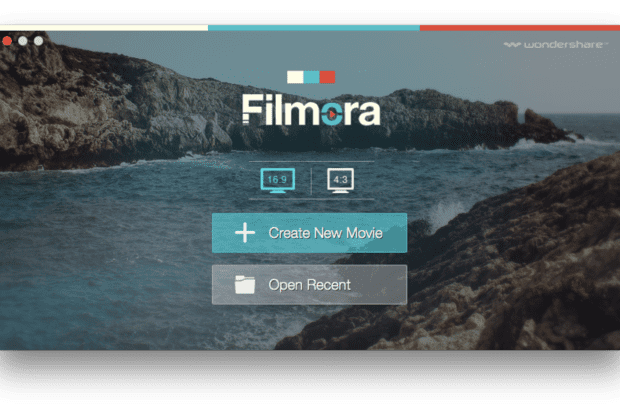 Filmora Video Editor is extremely easy to learn and user-friendly video editing software. It works well with all latest windows version and supports all kinds of videos, photos, audio files, etc. Offering you a plethora of editing features to meet amateur as well as professional needs, it can lend your video a professional finish. It has a 300+ effect which makes your video stand apart from others. You can easily apply a filter, face-off, etc. to video or directly import the edited video to Facebook, YouTube, etc. for sharing. Download it today from the given link and feel the difference.
Read more: How to Download Private Instagram Videos Android
---
Windows Live Movie Maker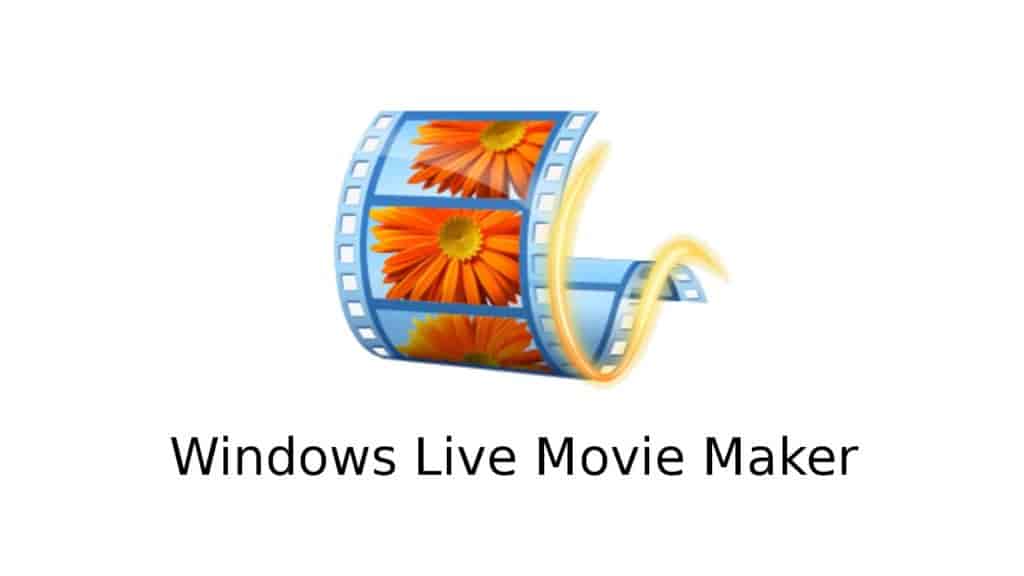 Ideal for Windows 10, this free editing software not only helps you convert MP4 files to WMV to enjoy but also facilitates production of home videos by simple drag and drop. Its unlimited storage is a delight which no video buff can sideline. It has almost a complete set of features like video effects, transitions, auto movie, etc. which makes editing and presenting videos easy. Its timeline feature needs special mentioning. With the software, you can even modify the existing effects provided you know XML code. It allows direct sharing to YouTube, Facebook, etc. However, it might not work efficiently on Windows 7.
Read more: How to Convert YouTube Videos to GIFs for FREE
---
Virtual Dub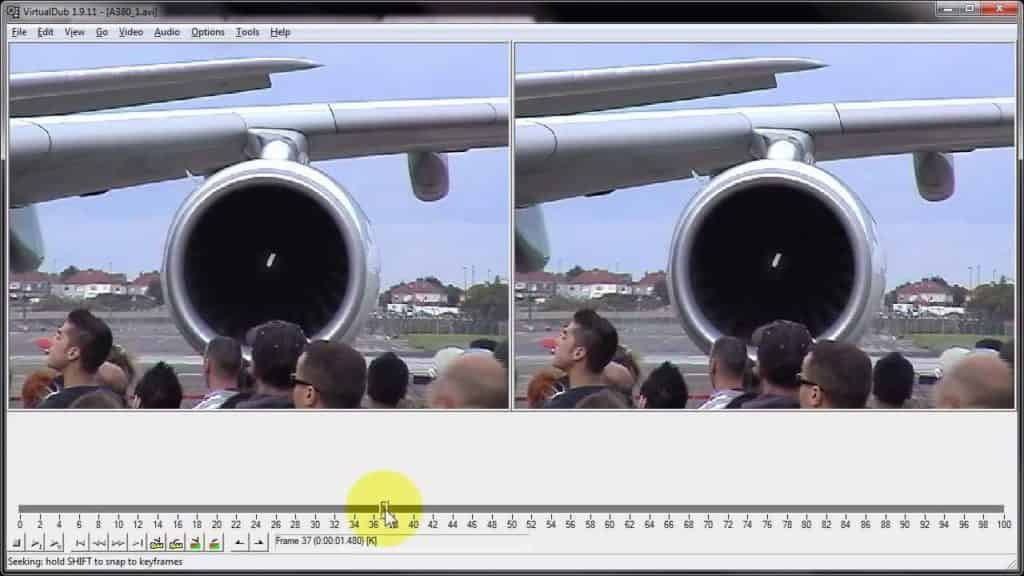 Offering you some incredible features, this open-source best free video editing software is fantastic for those who have already gained some experience with video editing. It facilitates video capturing which frees you from the hassle of importing files. Virtual Dub offers you some excellent features like resizing videos, changing original audio of the video, cutting splitting, and cropping, etc. of the videos and hordes of other options to lend a professional touch to any video. It also allows batch processing which allows you to handle multiple videos simultaneously and even extend to third-party video filters.
Read more: How to Share Facebook Post on WhatsApp
---
Lightworks Free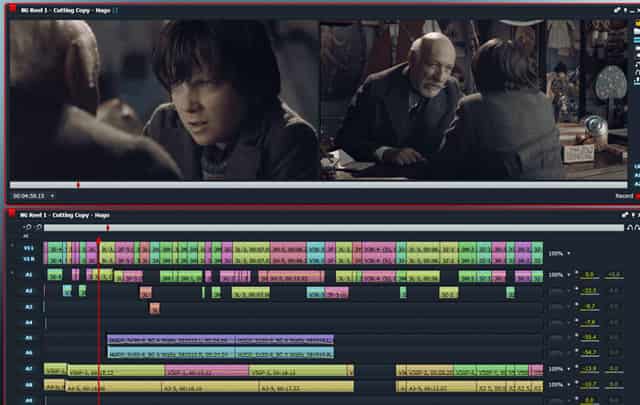 Hailed as the best and most advanced free video editor software available by TechRadar.com, the software indeed justifies the crown. Compatible with Windows, Linux as well as iOS, the software feels initially challenging to use. However, once you get the hang of it, you can customize it your preference and create professional-like videos. You can exploit its dedicated and commendable support system and utilize its advanced features like multi-cam editing, real-time effects, individual controls, etc. to create impressive masterpieces.
---
AVS Video Editor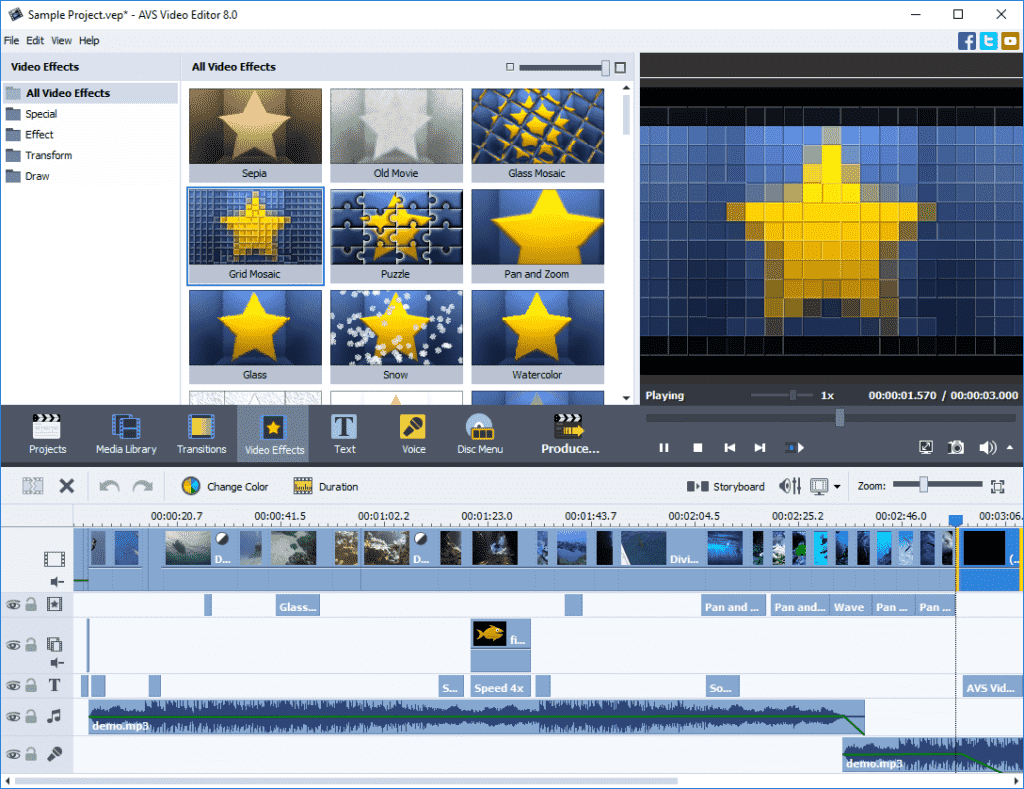 A competent software to edit videos, it's easy user-friendly interface and plethora of options like trim, split, cut, rotate, insert menu, subtitles, texts, audios, apply effects and overlays and host of other options makes you wonder why it does not top the list. It not only supports all key video formats but also supports Blu-ray videos. You can directly share your video on various social platforms. It is excellent free software to use to create video guides, demos or even tutorials and training videos.
Read more: How to Disable Facebook Autoplay Video on Mobile, Desktop
---
Avidemux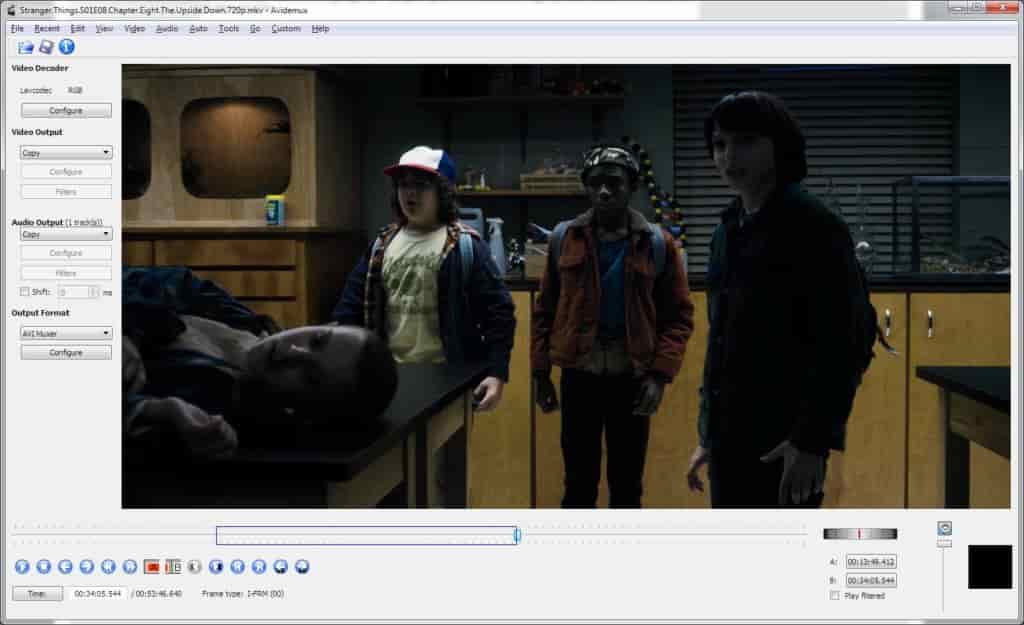 Touted as the Instagram of video editing software, it is an excellent tool for simple cutting, filtering, and encoding tasks. Since it allows only one video at a time, it cannot be used to create a movie but can give you quick trimming, filtering encoding, etc., in numerous file formats. However, you can add an extra audio track to your video. The strength of the software lies in manipulating the output. It is one of the best software for beginners to get in the way of becoming a pro in video editing. Features like automation via job queues, different projects, and custom scripting capabilities elevate the software beyond barebones functionality.
---
Blender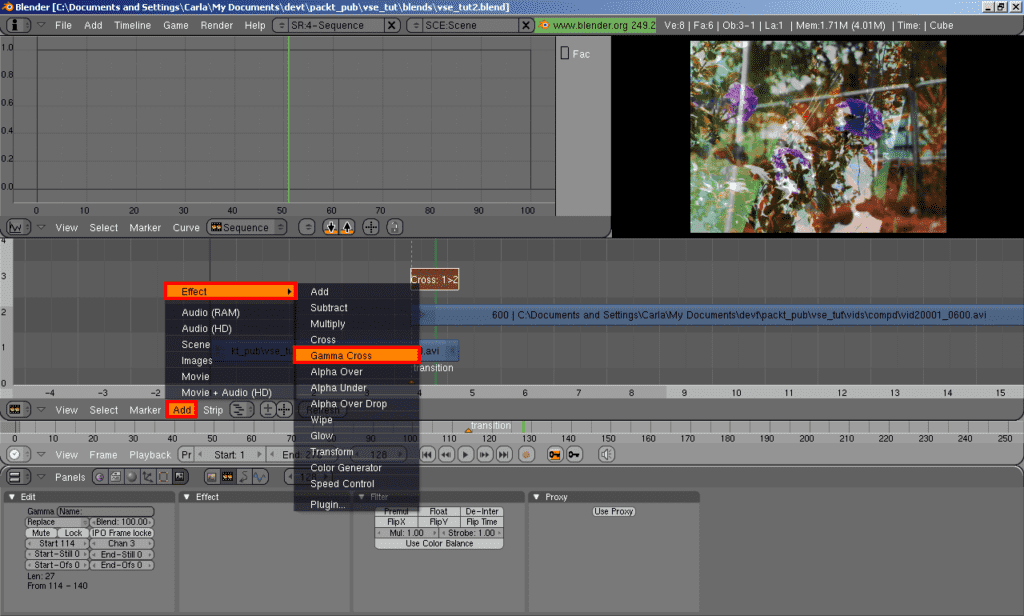 A blender is a Powerful software. It extends beyond video editing capabilities to lend you virtually a complete 3D animation suite. You can quickly create 3D modelling, motion tracking, rendering, animation and numerous other things with the software. Its capability can be surmised from the fact that it was used to create animations for TV adverts, History Channel and even demonstration videos for NASA.
It also provides you with a full-fledged video editor built-in. With 32 available slots to add video clips, audio clips, etc. and features to help you create an incredibly complex video, the software can give any professional paid software a run for their money. Without leaving any watermarks, this is 'the software' to produce a genuinely professional-quality video for just about any purpose.
Read more: Download Windows 10 Creators Update and Upgrade Assistant
---
Shotcut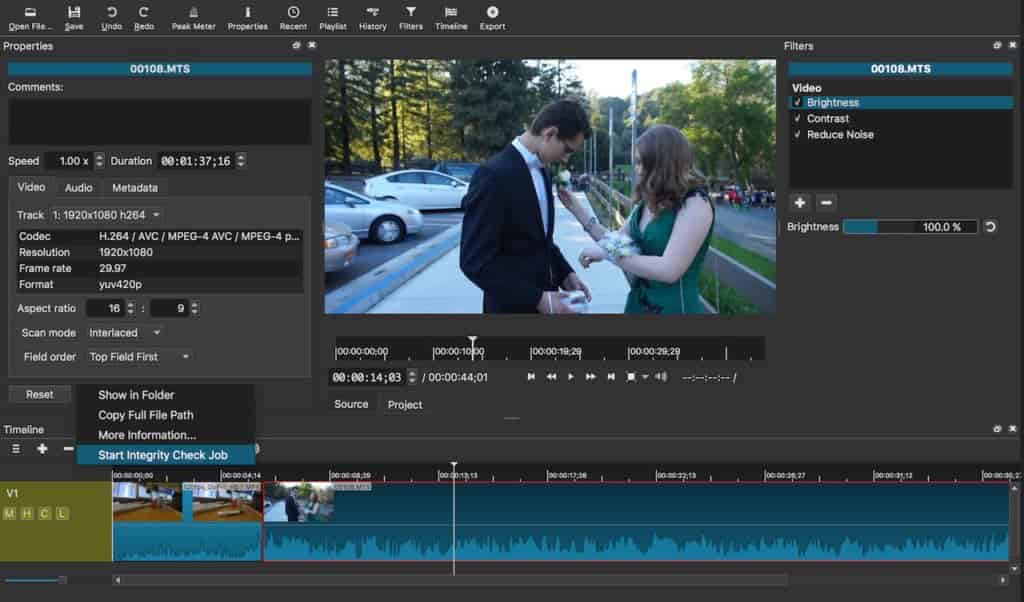 Compatible with multiple platforms like Windows, Mac, and Linux, this completely free software free software is another terrific option for creating professional-looking videos. Its sleek and intuitive interface is slightly tricky to use in the beginning. But later with experience, it can quickly churn out high-quality videos at home and entirely for free. Supporting over hundreds of formats, it can give resolutions as high as 4K.  With its excellent help sections and advanced features. It is ideal software to be used by experienced editors for high-end videos.
Read more: How to Send a Text Message from your Computer
---
Hitfilm Express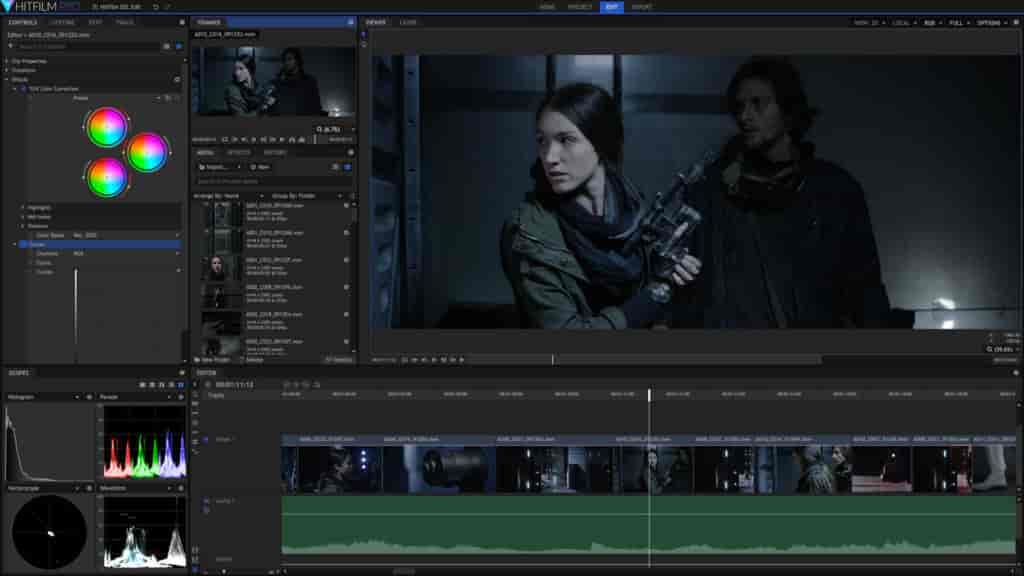 For those who desire a full professional-grade video editor without shelling out a single cent, Hitfilm express is the ultimate choice. It can help you create flashy visuals on par with Star Wars or Westworld effects. Since it gives you a final high-end video; it requires a learning curve and some time investment. But once you have got the hang of it, you can exploit its 180 pre-made visual effects, an excellent range of 2D/3D compositing projects, etc. to make some cool videos. The tutorials and training videos of the software make your learning curve much more comfortable. However, do keep in mind that the software requires quite a bit of computer resources and thus you needs a robust system to get it kicking.
---
Openshot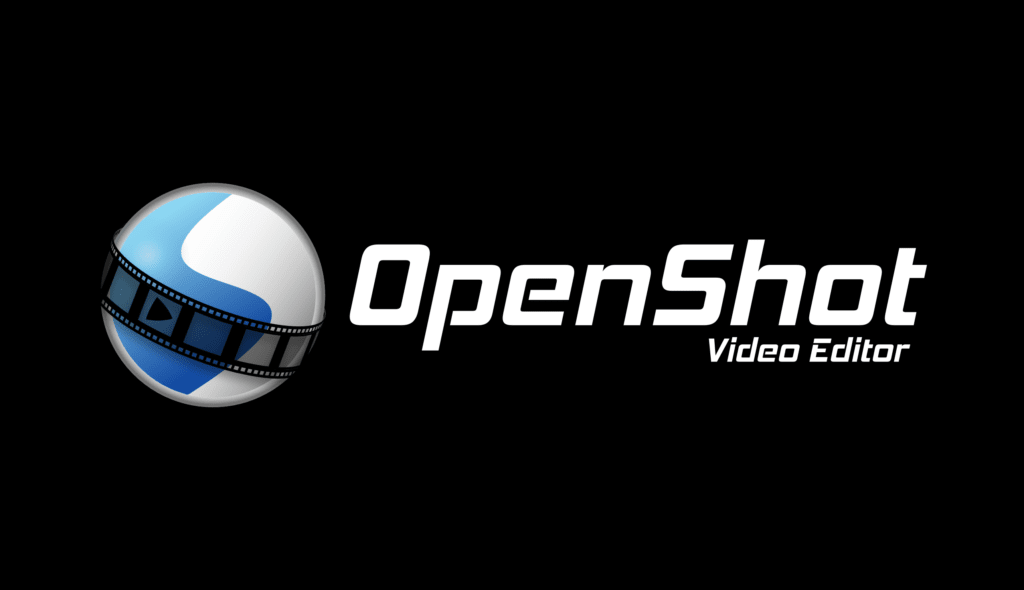 With a clean and comfortable interface, Openshot is powerful software to opt for at no cost. It offers you excellent professional video editing tools like video effects, 3D-rendering, keyframes, animations, etc. This open source software gets frequent updating to add new features as well as improve performance.  Built on a powerful FFmpeg library, it can tackle just about any format at all levels. Using its efficient drag-and-drop system for video segments, you can snip videos, add audio or background layers, etc. like a breeze and move forward. It is terrific software for both beginners and intermediate level video editor buffs. It is ideal software to use if you are working with a significant number of videos at the same time.
Read more: How to Record Your Screen on Windows 10 Without Any Software
---
Conclusion
There is best free video editing software available which offers you some terrific options. Depending on your level of expertise and the level of complexity you desire in your output video. You can select any and not shell out a single dime from your pocket! Do let us know, which software became your favorite and how satisfied were you with the software. Look forward to sharing your experience below in the comments box.
Was this article helpful?