Hello friends, Today I will tell you a method on how to enable full screen chrome without any software. Users can full-screen chrome on both Windows & Mac. Users can use a small shortcut key to make Google chrome open in full screen. It will open Full-screen Chrome. This method is simple you can enable and exit Google Chrome full screen.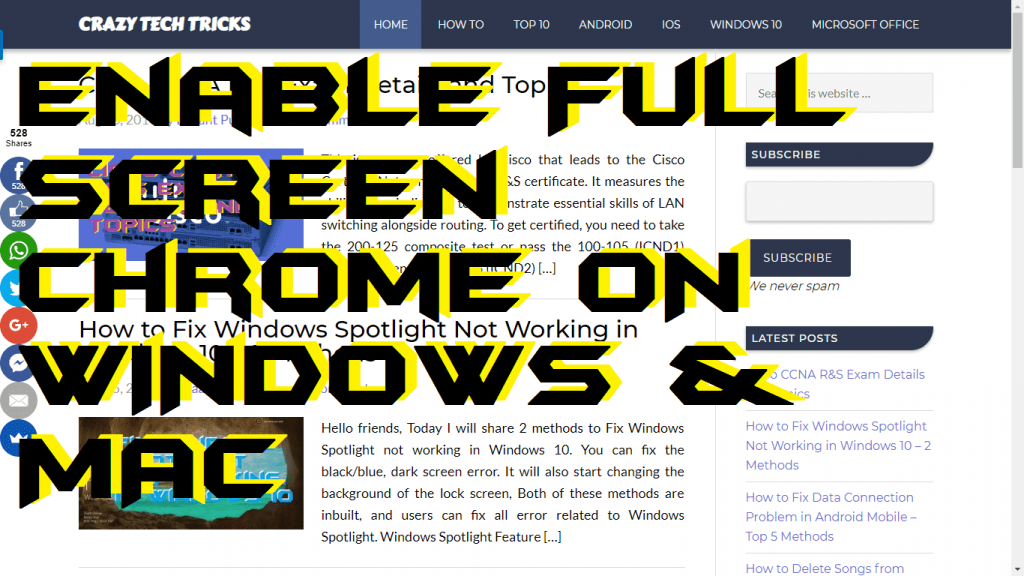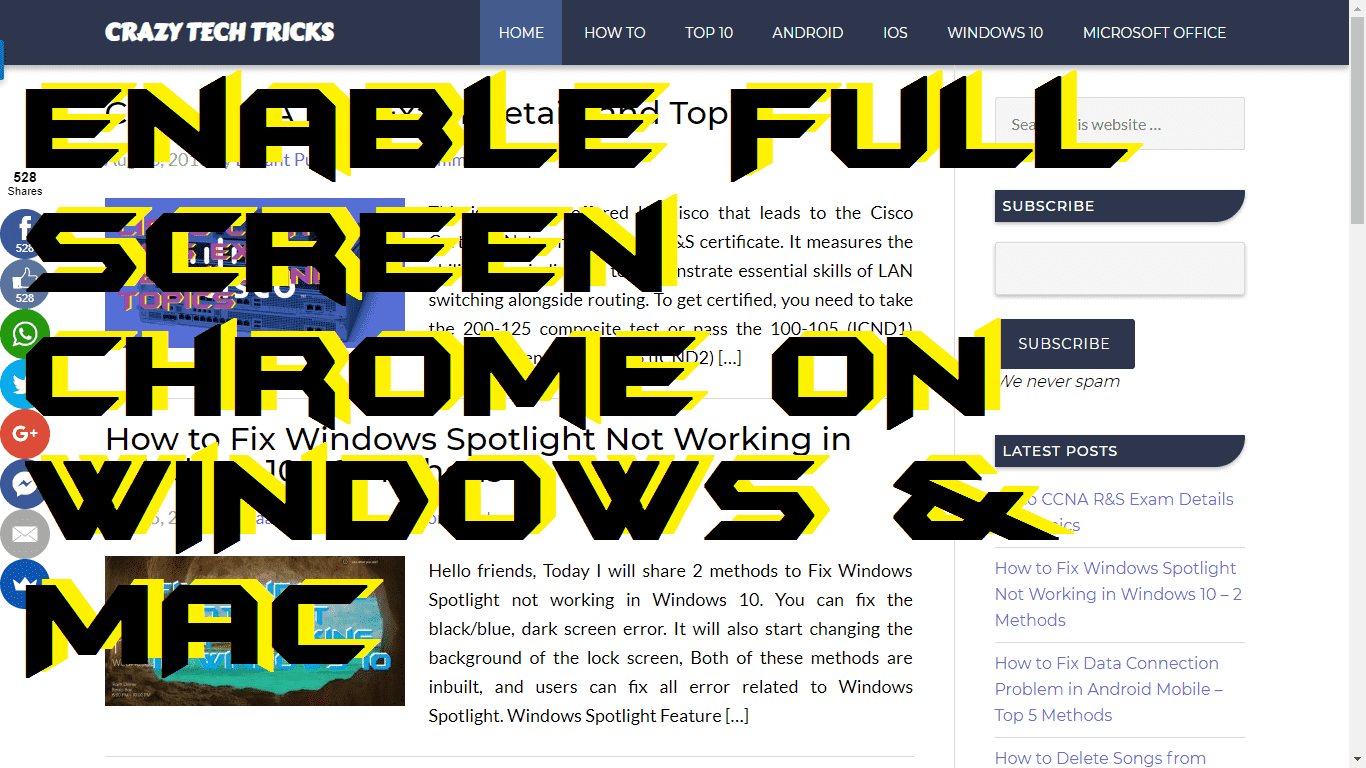 Google Chrome is the most used Internet browser. Almost everyone uses Google to surf the internet. It is considered to be more user-friendly and safe. It gets connected with Gmail and users can use all Google product efficiently using Google Chrome. The best thing about Google Chrome is simplicity. It is so simple and easy to use, that people get addicted to chrome easily and never switch to another browser. Google also keep improving Google Chrome by doing several security changes in its Internet browser to make it more secure. It allows users to access the internet in a more safe and faster way.
Read more: How to Change Language in Google Chrome
Enable Full Screen Chrome
Using a Google Chrome is different and using Google Chrome in full screen is different. Yes! You heard it right. You can use full-screen chrome on your Windows PC/Laptops. Users can use Google chrome in much bigger resolution. You don't need to download any software or any zoom. I will share a simple method to make Google Chrome full screen on your laptop.
Read more: Updated 2018 – How to Set Parental Controls on Google Chrome – Chrome Parental Controls Extension
Chrome Full Screen Shortcut for Windows PC/Laptops
If you are using Windows PC/Laptops. Then you can use this shortcut key to enable full screen chrome. Users need to press Fn + F11. The moment you press these keys Chrome will become full screen. You can also reverse this method by pressing the same keys, and Google Chrome will be back to its standard size.
Read more: [Updated 2018] Top 10 Best Methods To Speed Up Google Chrome Faster on Windows PC/Laptops – How to Make Google Chrome 5 Times Faster
How to Make Chrome open Full Screen Mac
You can enable Chrome Full Screen in Mac without any Software. Users will be able to use full screen Google Chrome in MacOS. I will share shortcut keys to make Chrome open full screen in Mac. You need to press Keys Command+Shift+F. You will get a Full screen Chrome in Mac. This method is also reversible. Just press the same keys, and you will back to Google Chrome original size.
Read more: How to Secure Google Chrome Browser with PasswordConclusion
This was the method to enable full screen Chrome. There may be several other methods to make Google Chrome full screen by using commands and other. But this method is fast. All you need to do is press some keys, and Google Chrome will become Fill screen. You can comment below if you face any problem related to this trick. And don't forget to help your friends in making Full Screen in Chrome by sharing this article.
Trending: How to open Recently Closed Tab in Google Chrome
Was this article helpful?