We will compare both Google Duo vs FaceTime. Find the complete difference between both of these video calling app. Users can find the best video calling app for their Android or iPhone device. We will analyze both based on Availability, User Interference, and quality.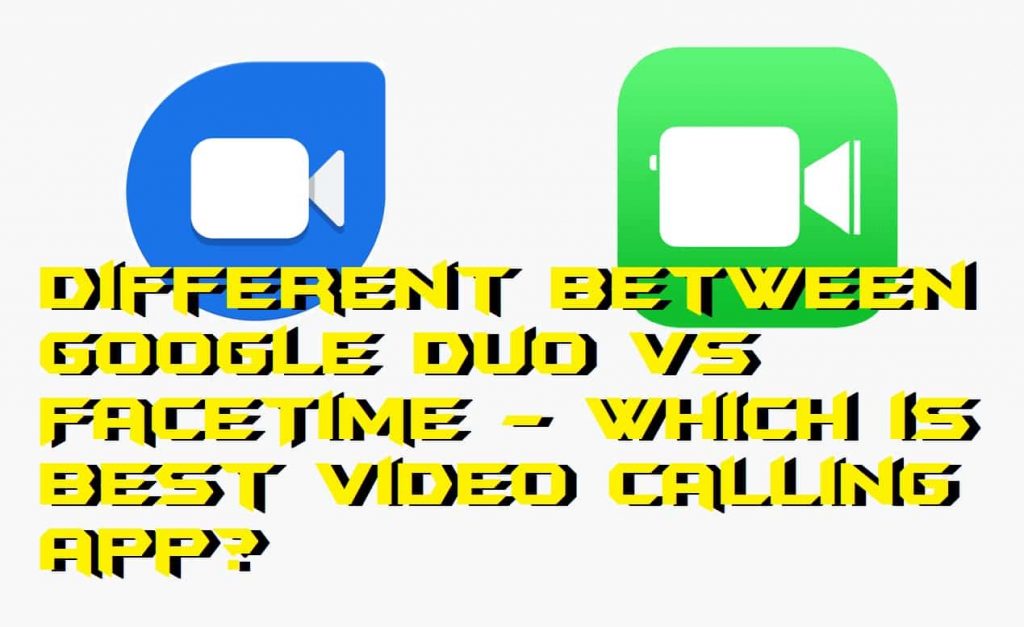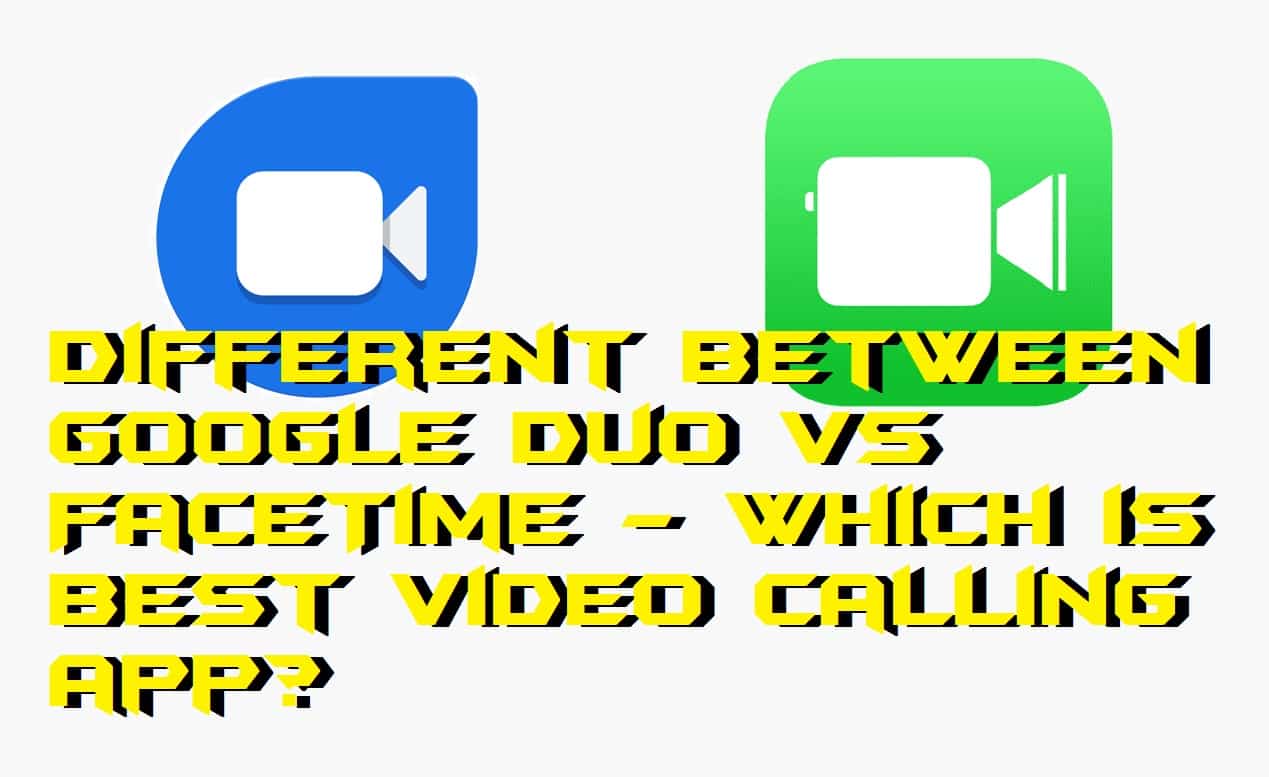 When we ask for someone what video calling app should I use then the person says either use Google Duo or use FaceTime. But, the thing is that we don't know anything about them. Also, we have to video call, someone very quickly and we want that video should not lag. So, at that time which video calling app should I use, which app is perfect for me, and many more. Today, we are going to discuss the comparison of Google Duo vs FaceTime by which you will be able to choose anyone according to you.
Read more: How to Play iPhone Videos on TV – Top 4 Methods for iPhone & iPad
What is Google Duo?
Google Duo is a video calling mobile application which is developed by Google Inc. It was announced on 18 May 2016 at Google IO 2016 conference. It was first released on 16 August 2016 on the Google Play Store. Google Duo is available for all Android devices as well as iOS devices. It is featured with the highest quality video calling app. Also, it is having an awesome feature called Knock Knock. This feature is the main highlight of the Google Duo app by which a user can view the preview of the caller without picking up the call.
What is FaceTime?
FaceTime is a proprietary video calling application developed by Apple Inc. It was first released on 7 June 2010. It is only available for iOS devices such as iPhone, Mac PC, iPad, etc. It comes along with the iOS device when you will purchase it. Users can enable or disable FaceTime application from the iOS device from the Settings. Also, the users do not have to open the FaceTime app whenever they want to call someone. Instead of it, they can use the dialer simply where they will get the option of FaceTime.
Must Read: Android Apps to Make Free Calls
---
Google Duo vs FaceTime – Availability
If we compare Google Duo and FaceTime in terms of available and platforms. Then, no doubt that the winner will be Google Duo. Google Duo is available for Android and iOS devices. Where the FaceTime is only available for the iOS devices. So, if someone wants to call his or her friends through video if either he or she is having an iPhone, Mac, iPad, etc. Then, Google Duo can be used and FaceTime fails.
---
Google Duo vs FaceTime – User Interface
We all know that in today's world how much the user interface is important. We all want to use cool and rich looking application. Also, we look for the app which is very easy to use. Such that we don't have to use brainpower in understanding the options of the app. So, let me guys tell you that Google Duo and FaceTime both the application is very easy to use and are having a very simple as well as a rich looking user interface. You will feel like you are using an Avengers team member's computer, LOL 🙂
---
Google Duo vs FaceTime – Quality
Quality is the most important thing which we look for. While calling someone, call lag sometimes and then we will get irritated. But, you are not going to get this problem in Google Duo. Why? Because Google Duo has optimized the networking issue at the next level. Let me tell you how. If you and your friend are using the Knock Knock feature on Google Duo then you will be able to see the preview of the video on your device screen. And when you will pick the call then you will see that the call has been swiped very smoothly from preview to the actual call. That is called network optimization. But, you are not going to find it out in FaceTime. Because FaceTime is a rich networking video quality application.
Know more: How to Send a Text Message from your Computer
---
Conclusion
We have seen the comparison of Google Duo vs FaceTime. There may be more aspects in which Google Duo and FaceTime can be compared. But, these are important and good enough topics to compare both of them. I hope using this article you have finally be able to choose any one among both of them to start video calling with your loving one. Share it with other guys who really need help regarding the same thing.
Was this article helpful?