Today, I will share top 10 best android apps to make free calls. Users can do unlimited mobile phone calling to any nationality. Users can call to any mobile number for free. These applications will allow users to send text messages, video calls, and voice call. How to make free calls using Android Phone.
Know more: How to Hack AppLock Password in Android mobile phone
Advancements in technology made our lifestyle easy. Not only this, it is also helping us to connect with people from any part of the world just in fractions of seconds. Smartphone are the best example of technology advancement. Though there are different mobile operating systems like Apple IOS, Blackberry OS, and Windows OS etc. Android is considered more user- friendly. We should always be thankful to Google for giving us such an efficient mobile operating system.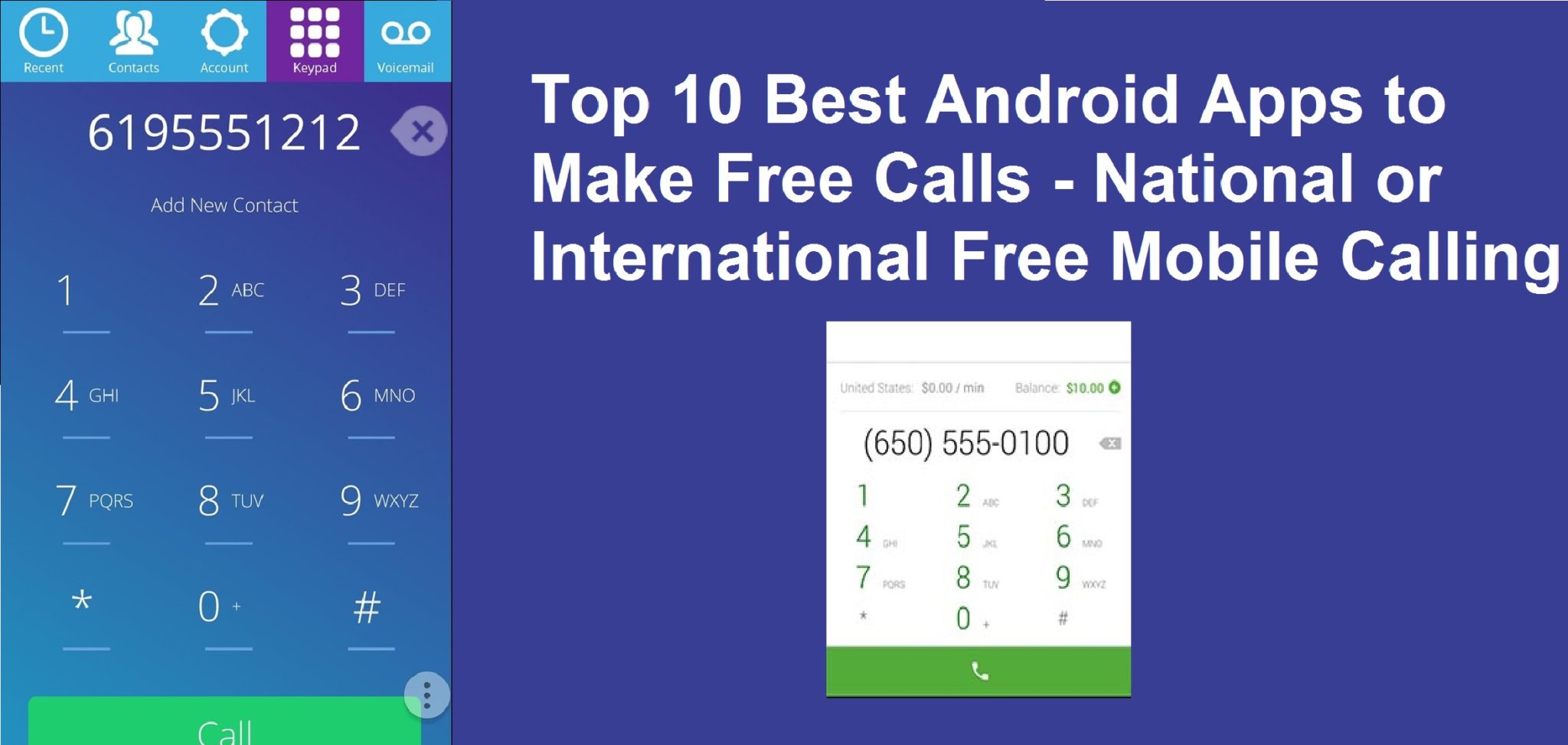 Top 10 Best Android Apps to make Free Calls – National or International Free Voice Calling
Now in our article, I would like to share top 10 best Android apps to make free calls. Try these android apps to make free calls and enjoy hassle free communication with your family and friends staying at any part of the world. All you need is a good internet connection.
MagicApp Calling & Messaging by MagicJack
This is the unique app among the list provided here. It facilitates an option to call non-magicApp users for free of cost under some regional restrictions. Suppose if you are a resident of US or Canada, you can make free calls to non-magic app users. But if the resident of US or Canada is trying to call non-magic app user outside these countries the app do not support.
Despite this, the user is allowed to call another MagicApp user at any part of the world for free of cost. Explore the app to know more of its features.
Google Hangouts – Free Mobile Calling
Google hangouts are developed by Google in completion to Skype. It offers features like free text messaging, voice calls and video calls with other members on Google hangouts. All you need to use Google Hangouts is a Google account. Download Google hangouts.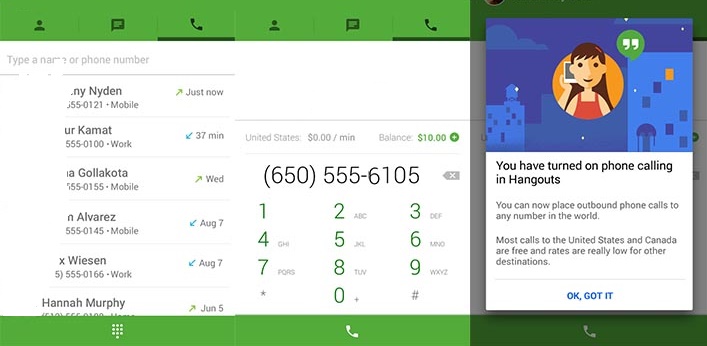 KakaoTalk: Free Calls & Text
It is mostly used in North America. People who frequently require calling multiple people at once consider it as a good option. Kakao-Talk offers multi-platform support. You can also call to your friends using blackberry devices, windows phones or IOS Devices as long as the users connecting are using Kakao Talk.

Tango: Free Video Calls & Text
One can easily connect to 50 people at a time using this application. This application offers a lot of fun to its users. There are various interesting options offered by Tango to the users. To know all of them just explore the app. Trust us, you will get an amazing experience with Tango.
ooVo Video Call
This application is developed by ooVoo team. It enables users to make video calls, voice calls and send instant text messages and video messages. You will have the option to add 5 friends to speed dialing list.
Read more: How to find Free WiFi Hotspots Anywhere [Download Apps]
WeChat
It is one of the most popular messengers. It has over 700 million users around the world. Recently, WeChat has introduced calling feature to the mobile phone. Users get the reward on using Wechat and they can use the reward points to call any number internationally. It allows users to call the mobile number directly for free.
Skype – free IM & video calls
It is one of the most popular and oldest free calling messaging options. We are acquainted with its services even on our personal computers. Now, it is accessible on Android devices too. Using Skype we can share media, share text messages through chats and is also helpful to make unlimited domestic and international calls.
LINE: Free Calls & Messages
Line is another popular android app used to make free calls. More than 400 million people are using its services worldwide. This application offers a lot of nifty features along with free calls. Try it out for sure to connect with your relatives and friends.
Viber
Viber is another most used communication app, which enables it, users, to make free calls, voice calls, video calls and text messages. It offers high-quality video calls on 3G, 4G, and Wi-Fi connection. To know more of its features download the app and use its services.
Nimbuzz Messenger / Free Calls
It is one of the oldest messengers. It allows users to do various tasks at once. Users can call any mobile number using Nimbuzz. It is free messaging applications which allow users to do free video or voice calling.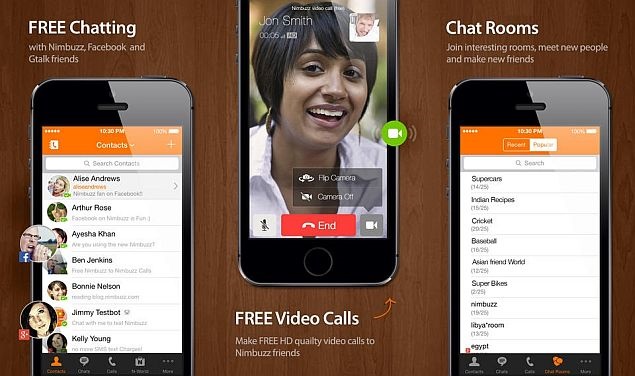 CONCLUSIONS
These are the best android apps to make a free call on mobile number or messenger. There are also several other applications which work the same. But, the apps I have shared above are the most trusted android apps to make a free call.
Trending: Top 10 Best laptops of 2016 under 35, 000 INR
Was this article helpful?