I will share complete details about how does Humble Bundle work. You can purchase any of digital product and money will be donated automatically. I will clear all your doubts about Humble Bundle donations and its working.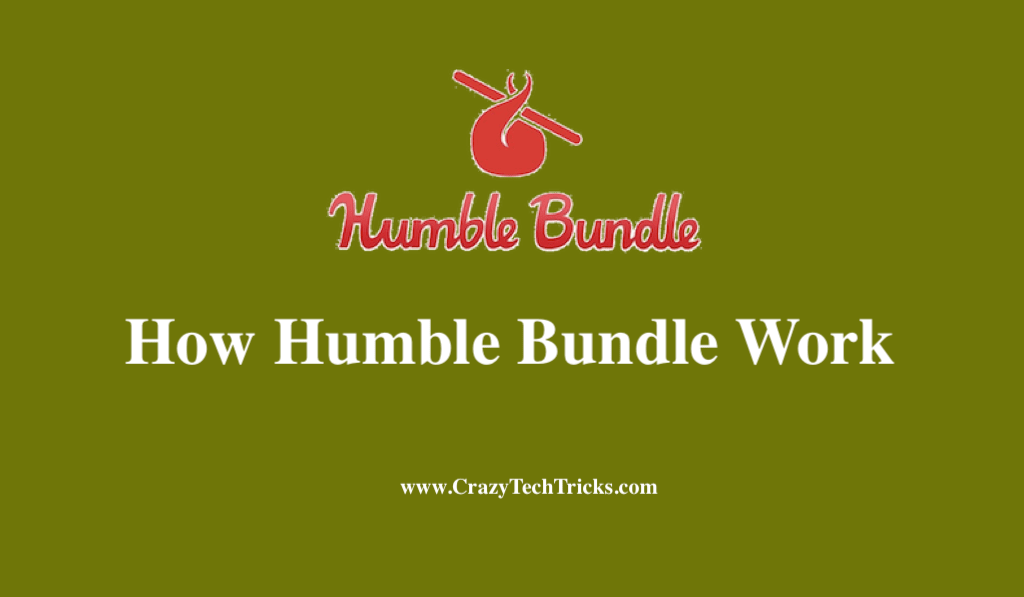 The Humble Bundle has a storefront where customers can purchase digital products in different bundles, including games, along with individual digital products. Humble Bundle believes that donating to charities while delivering high-quality material at low prices is an excellent way for them to serve clients.
The Donations, subscription fees, commissions from the Humble Store, and publishing fees are all sources of revenue for the organization. The Humble Bundle started in 2010, but now we have an entire store filled with games, a subscription service, a publisher, and more.
Read more: How to Set Up Donations on Twitch using PayPal
I've given you a brief overview of the humble bundle here. As a result, I'm sure that many of you are interested in learning more about its history and how humble bundle work.
How does Humble Bundle Work
Humble Bundle work by allowing you to search for and purchase digital things including games, applications, and publications. On this site, publishers collaborate to provide discounts on a variety of products, including videogames and books. All of these savings from discounts are combined and made available to the consumer.
Various digital products are included in the packages. One example of a product that can be purchased separately or as part of a package is Red Dead Redemption II. Its availability is frequently restricted to a set period of time.
Read more: How to Disable Steam Popup Ads Immediately
3 Tier of the Humble Bundle
Humble Bundles are divided into tiers, with the most common number being three. Each tier costs money to unlock.
The ''Pay What You Want" option allows users to choose the price of the bundle (the lowest purchase price is $1). In this case, users receive the least amount of content possible.
When using the Beat the average promotion code, customers can pay more than the average bundle customer to get the best bundle products (i.e. the best content).
The third and final tier will provide customers with additional, premium material.
Subsequently, customers have the option of distributing their payments in a variety of ways. As they check out, they can choose what percentage of the proceeds goes to the developers of the products, charities, or Humble Bundle itself. The Humble Bundle works with hundreds of charities, including the WWF, Make A Wish, GamesAid, and Worldreader.
Is Humble Bundle a Good Deal
The Humble Bundle is one of the best deals out there because it not only delivers a fantastic selection of stuff for a few cents but also allows you to make a difference by making charitable donations. If you study this service a little bit, you'll understand why we were so enamored with it.
Humble Bundle History
A San Francisco-based company, Humble Bundle was founded in 2010 by John Graham and Jeffrey Rosen. It wasn't the first time Graham and Rosen collaborated on a project. They know from experience how difficult it can be to have your games released as an unknown firm because they are indie developers themselves.
Read more: How to Cancel Twitch Prime Subscription
Thus, they decided to Humble Bundle, a quasi-marketing channel that supports independent developers with a charitable twist. The first Humble Bundle was released in May 2010 and included five hand-selected games: World of Goo, Gish, Lugaru, Aquaria, and Penumbra Overture. The initial launch resulted in over 100,000 people contributing more than $1 million.
Humble Bundle started in April 2021 it will set a 15% limit on charitable donations. There have also been some negative reactions despite the company's success. Following the angry statements and tweets of many of its most faithful customers, the corporation had no choice but to back down.
Read more: How to FIX Windows 10 Start Menu Missing Issue
Conclusion
Additionally, Humble Bundle offers a monthly subscription service that provides consumers with access to a predetermined number of games, discounts, and a variety of other perks. To date, More than $196 million has been donated to charity by Humble Bundle customers. I'll end this blog post here, in the hopes that the topic of how does humble bundle work will be useful.
Was this article helpful?