Hey, everyone! Today we will be discussing some nice and easy solution to Fix Windows 10 Start Menu missing issue. Windows 10 has some fantastic new features, such as the Edge Browser, Virtual Desktops, etc. As all of you might be aware of the controversial move to eliminate the Start Menu in Windows 8. However, the Start Menu is back now in the latest Windows 10.
Read more: How to Fix Windows 10 WiFi Issues – Best Methods
Windows 10 Start Menu Not Working
Presently, the users haven't faced any major trouble in this version except the Start menu and Cortana freezing issue. Most of you might be struggling with the unfortunate tendency of the Start menu getting stuck when you press the 'Windows 'key or click the Start button. Moreover, it often makes the search box to freeze. In my opinion, it is caused by a sort of bug.
How to FIX Windows 10 Start Menu Missing Issue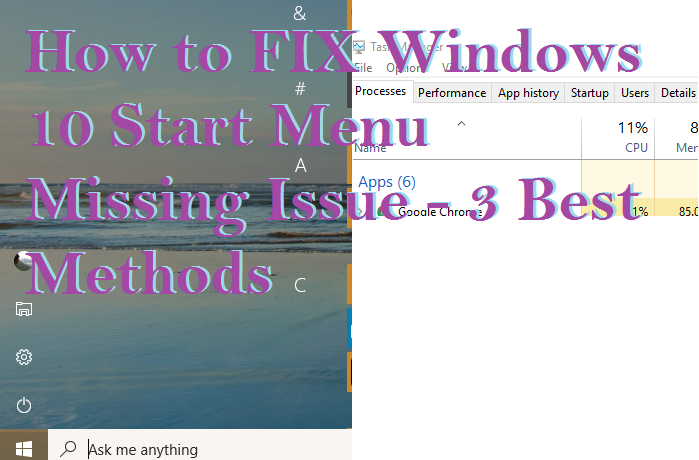 After trying many methods, we have come with some suitable and 100% working method of this problem. These solutions may not work for every one of you, but it's worth a try. So, without wasting any time, check out the simple steps to fix your Windows 10 Start Menu.
---
Fixing the Corrupt Files
Windows never such issues but sometimes the files get corrupted and create trouble with the Start Menu. However, there is a quick way to fix this.
Right-click on your Task Bar and Open Task Manager.
Click on More details and Run new task by selecting the File.
Enter 'Powershell' in the dialog box. Make sure that you have the Administrative Permissions to access it.
Type in the text'sfc' and hit Enter. It will run a complete scan of your PC. The results of the scan will show if there is any issue regarding the files being corrupt or not. If no problem is detected or it repairs the files them self, then 'Well and Good.'
Otherwise, Copy-Paste the following text, RestoreHealth / Cleanup-Image /Online / / DISM into PowerShell and click Enter. It will completely replace the corrupt files.
Read more: Download Windows 10 launcher apk for Android – FREE FULL VERSION
---
New Account
If you faced any trouble while fixing the corrupt files, then try creating a new user account. It has proved to solve many system related problems. Don't worry; your default settings will be transferred to the new one. But you have to move all the files manually.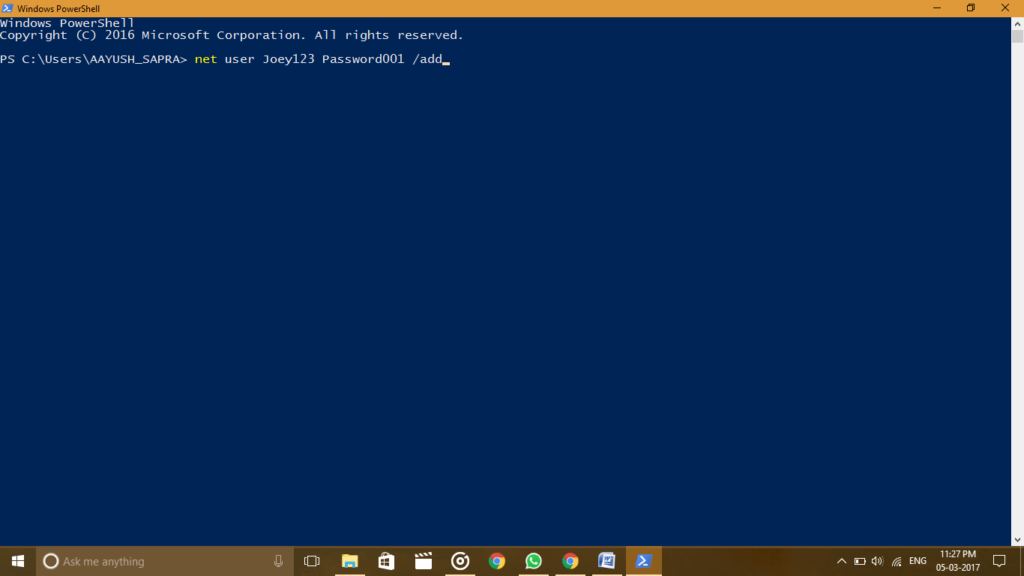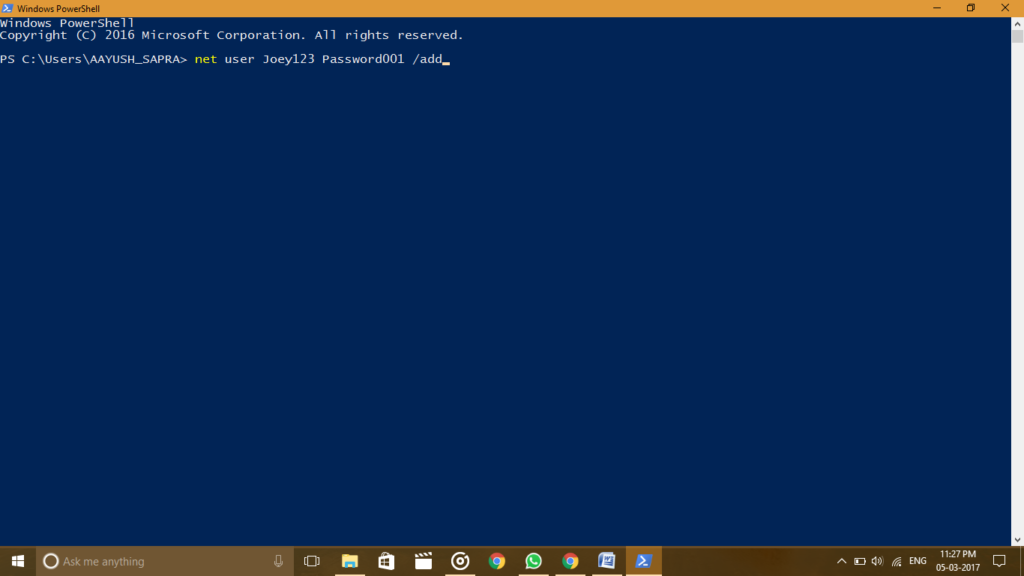 Enter net user Username(New) Password(New) /add. (Choose any username or password you prefer, Case sensitive and without spaces).
---
Restarting Explorer
We never want to see our users in trouble. That is why we suggest another easy and short method fix the Start Menu.
Open Task Manager (Ctrl+Shift+esc) > More details.
Under the Process tab. Head over to Windows Explorer.
Right-Click on it and press Restart.
(Before performing any of these methods I would suggest backing up your critical data to prevent any potential damage)
Read more: Microsoft Windows 10 Advantages Disadvantages
---
Windows 10 Start Menu
In addition to the methods mentioned above to fix the Start menu. We have an alternative for you to download the Start Menu. This way you will be able to change your old Start Menu function and replace it with a new one. You can even add a Start Menu to Windows Vista or Windows XP.
Read more: Top 10 Best Windows 7 Tricks and Secrets – Must Try!
It seems wholly authentic and performs every Start Menu task for your PC. It consists of:
New Menu is giving access to most used or recently used programs.
Shape it in the way you like, varying from its appearance or color.
Works as a perfect substitute and no fixes are required in this downloaded version of Start Menu. It works completely fine with every model and operating system.
---
Windows 10 Start Menu Missing
Some users have experienced a significant bug regarding the issue of Windows 10 Start Menu missing or getting disappeared. At some point in one's usage of Windows 10, they are not able to access the Start Menu because it's not there when they first power on the PC. The Start Menu usually gets disappeared due to a bug or a process that has not started yet. Follow these steps for bringing back the missing Start Menu:
You can get Windows Update Center from Microsoft Official Website.
After visiting the link, follow the stated instructions to install available updates on your Windows 10 PC.
After the installation process. Reboot the PC.
Read more: How to Calibrate the Monitor in Windows 10 PC/Laptop – Reset Color Calibration
---
Windows 10 Classic Start Menu
We have talked about fixing the Start menu, replacing it and even solved the issue of it getting missed. But, the next portion is for the people who like things the Classic way. Yes, we are talking about the Classic start menu in Windows 7. By following this method, you can change from Windows 10 to Windows 7's Classic Start Menu.
It is very much a possibility as a website called Classic Shell lets you do so. It is free software that enhances the productivity and usability of Windows and allows you to modify your computer. This website has some fantastic features like:
It is an entirely customizable start menu
It lets you search for any program or file
The start menu is available for every version of Windows.
It has both a toolbar and status bar for Windows Explorer
After the installation, you won't get any menu, the first time you click the Start Button. You will see the settings box. Go ahead, close it and hit the Start button again. This time you'll see Classic Shell's Windows 7 default Start menu.
Read more: How to Download Windows 7, 8, 8.1, 10 and Vista – Free and Legal Method
You can even change the settings as per your choice amongst various designs, columns or color. Under settings, you will also get the option to revert to the Windows 10 interface.
(This is an entirely free program, but is always open for donations)
Read more: How to Change/Increase Font Size in Windows 10 Without any Software
---
Conclusion
These are the best possible method to fix windows 10 start menu missing issue. You can resolve start menu error by following the listed methods. If you have any queries relating any of our ways, drop a comment in the section below. Don't forget to share this article with your friends.
Was this article helpful?