You can fake location on Snapchat Map. Users can change the city or even a country on their Snapchat. I have shared an easy way to spoof a location on your Android or iPhone.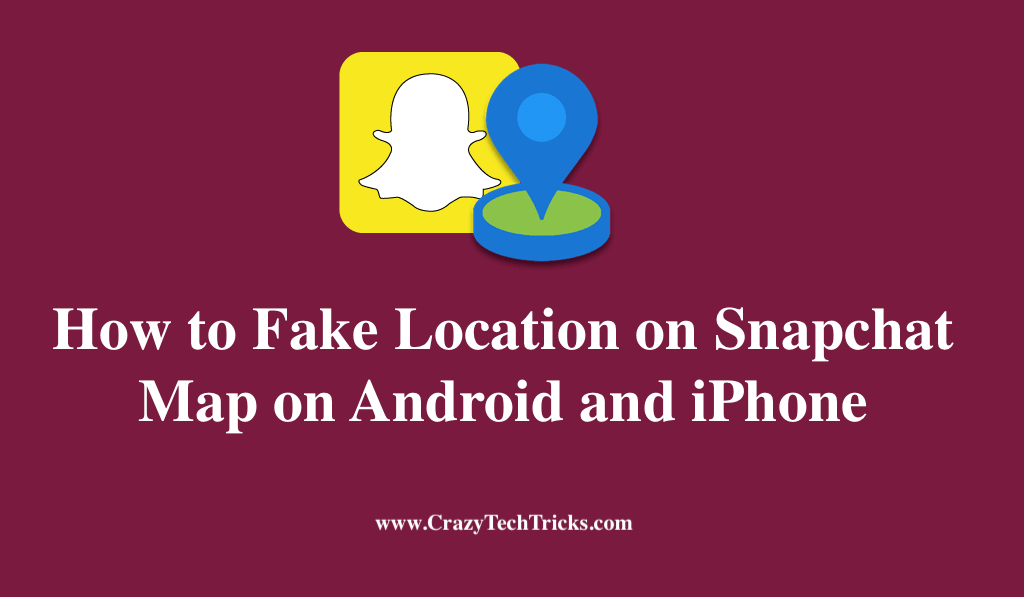 If you're a Snapchat user, you probably know that the program makes use of your device's Global positioning system(GPS). With this app, you can choose a variety of Geo filters and even stickers specific to your location, allowing it to provide information about your location. With Snapchat, you can get different logos and effects based on geographical location.
While sometimes, some filters and badges won't be available in your Geographical setting, which can be frustrating. In such a Snapchat faking feature is extremely useful. It means you can play around with the desired badges and criteria. By using a fake GPS app for Snapchat, you can not only hide your location but also spoof it.
Read more: What are the Candy Corn on Snapchat Map means
How to Fake Location on Snapchat Map on Android
There are a number of apps available on the Google Play Store that can help you fake your location on Snapchat using your Android device. Now, all you need to do is to open your Google Play Store and install the Fake GPS app. After installing, follow these steps;
Open the Settings app. After you've selected the About Phone menu, tap seven times on the Build Number.
To access the Settings app's Developer option, simply now search for it.
Selecting the fake GPS Location app can be found in the Select mock location app menu, so you simply need to touch it and select it.
By using the Fake Location App, you can change the location of your phone quickly and easily.
Choosing a new place is as simple as selecting it from a drop-down menu and pressing the Play icon.
Read more: How to Use Snapchat on Chromebook – Install and Use
Fake Location on Snapchat Map on iPhone
You can spoof location on Snapchat with Dr.Fone – Virtual Location (iOS) link.
The official website (iOS) for Dr.Fone – Virtual Location has instructions for using the Snapchat location spoofer. Download and install the software package.
Now select the "Virtual Location" module.
Tap on the "Get Started" button.
In the following window is a map showing your current location. In case you cannot do so, Tap the "Center On" symbol at the bottom right corner of the screen. When you Tap on it, your current location will be displayed.
Now you should switch on the "teleport mode."To do so, you just have to Tap the third icon in the upper right corner.
In the upper left-hand corner, enter the location where you would like to teleport to. Tap "Go" when you're done.
After a few seconds, the system will be able to identify the place you entered. There is a pop-up box that will reveal the distance. In the box, select the "Move Here" option.
We're nearing the end of it all! The current location has been adjusted to match the original request. If you select "Center On", you will be taken to the new location.
Read more: What Does a Yellow Heart Mean on Snapchat
Conclusion
Using Snapchat's geolocation filters can limit your logo and filter options, but they can also pose a lot of safety issues, as well. Although you can block Snapchat's location capabilities in a few moments, you still can't pretend to be somewhere else when you're not. Using third-party apps, you can fool Snapchat into believing you're in a different location.
But these applications will alter your device's location, which may affect other apps you're using. At this, I conclude my blog, hoping that you might our this blog on how to fake location on Snapchat Map.
Was this article helpful?