You reach into your pocket, going for that familiar rectangular device when all of a sudden, you cannot find it. Losing your phone can be a shock to the system, as smartphones have become so ingrained in our lives. Thankfully, your Android phone has some options to help you if you were to lose it or have it stolen. So there is no need to panic as long as you prepare in advance.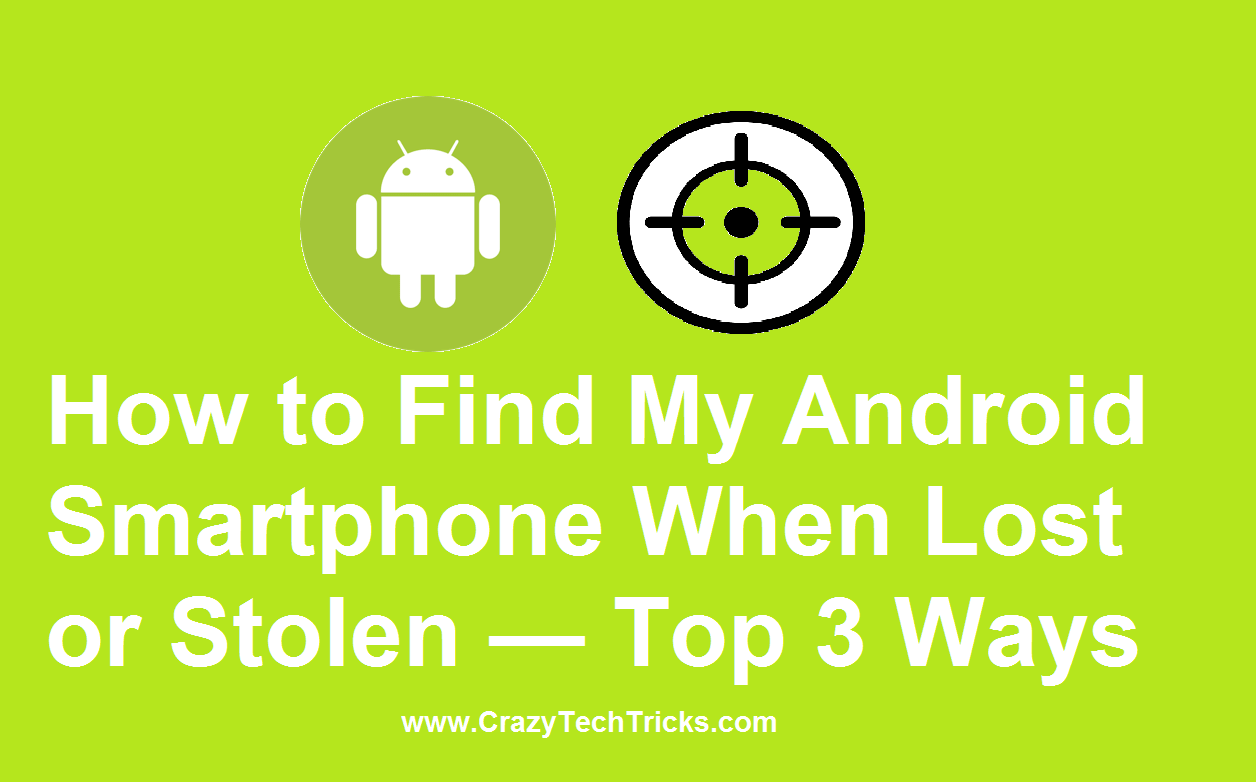 Your Google account has options to help in this situation if you use one. You can also use certain features that are built-in in some Android phones. And there is also a host of different software that can download as well. Without further ado, let's start discussing the top 3 ways to find a missing Android device.
1. Use Your Google Account
Google and Android have been together like peanut butter and jelly for quite some time now, and that is a massive bonus for users. If you have a Google account connected to your phone, you can sign-in on Android.com/find and enter your login information. But only if you have double-checked one crucial step first.
Every Android phone comes with Find My Device capabilities. Some phones have it already installed, while you will have to go to the Play Store and install it on others. This is a huge security feature that every Android user must take advantage of. Make sure the program is on your phone and turned on at all times.
Using this feature, you can log in to your account, from the step above, and get options for a lost or stolen phone. Google gives you the ability to find your phone through GPS, to lock the phone remotely, and even the ability to completely erase it. If you think your phone has been compromised, this service is going to be essential to your security.
2. Use Your Google Home Speaker
Saying that humans have a tendency to be forgetful would be an understatement. That is why most people use an Android password manager (you can download one here) instead of remembering their usernames and passwords. If you are among the forgetful crowd, Google has other options available. If you have set your phone down somewhere and cannot find it, but know it is in your home, you can use your speaker to assist you.
You will need the following:
your Home Speaker connected to the same network as your phone
your phone turned on
an active Find My Device app
All you have to do is say 'Google, find my phone,' and it will turn your ringer on to alert you to where the phone is. This is definitely a service that anyone absent-minded should take advantage of.
3. Use Third-Party Applications
Google Play Store hosts plenty of applications that you can download and use to find a lost or stolen phone. Not all apps are going to be the same, so check on reviews and download one that many users trust and recommend. Some of the more reliable apps are:
Cerberus
Family Locator
Prey Anti-Theft
Where's My Droid
These third-party applications offer various forms of security for your and your family's phones. Depending on your living situation, you may not need something like the Family Locator, but they will all work to find a lost or stolen device. Take a look at the different features of each one and choose which is going to be best for you.
Your Lost Phone Can Still Be Safe
It is a horrible feeling to lose your Android device, as they have become such a huge part of everyday life for many people. If you spend a lot of time on your smartphone, and have loads of personal information on it, it is up to you to go the extra mile to secure it.
Take advantage of the onboard apps from Google and Android, and even go one step further by downloading some third-party software. You can never keep your Android device too secure. And it is always better to be safe than sorry.
Was this article helpful?