Hello friends, Today we will do a comparison between the top most Page builder for WordPress. We will compare Themify Vs Elegant Vs SKT Themes based on security, quantity, and quality, add-ons/ plugins, and price. We will also find the winner from this 3-page builder for WordPress.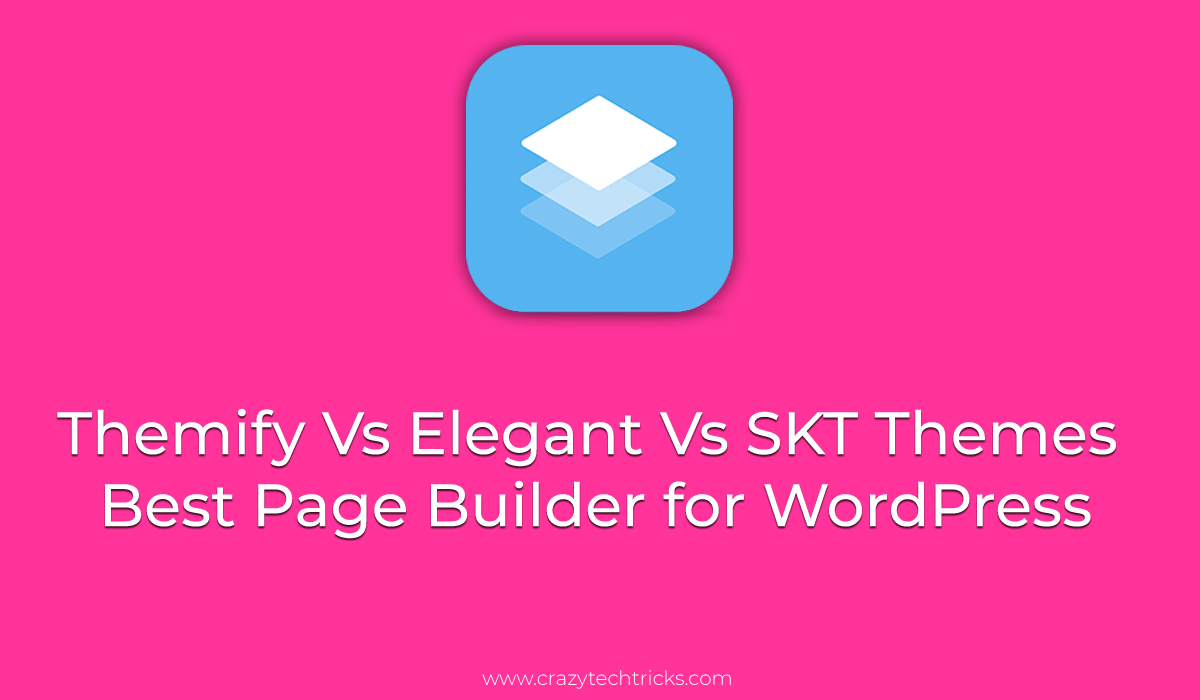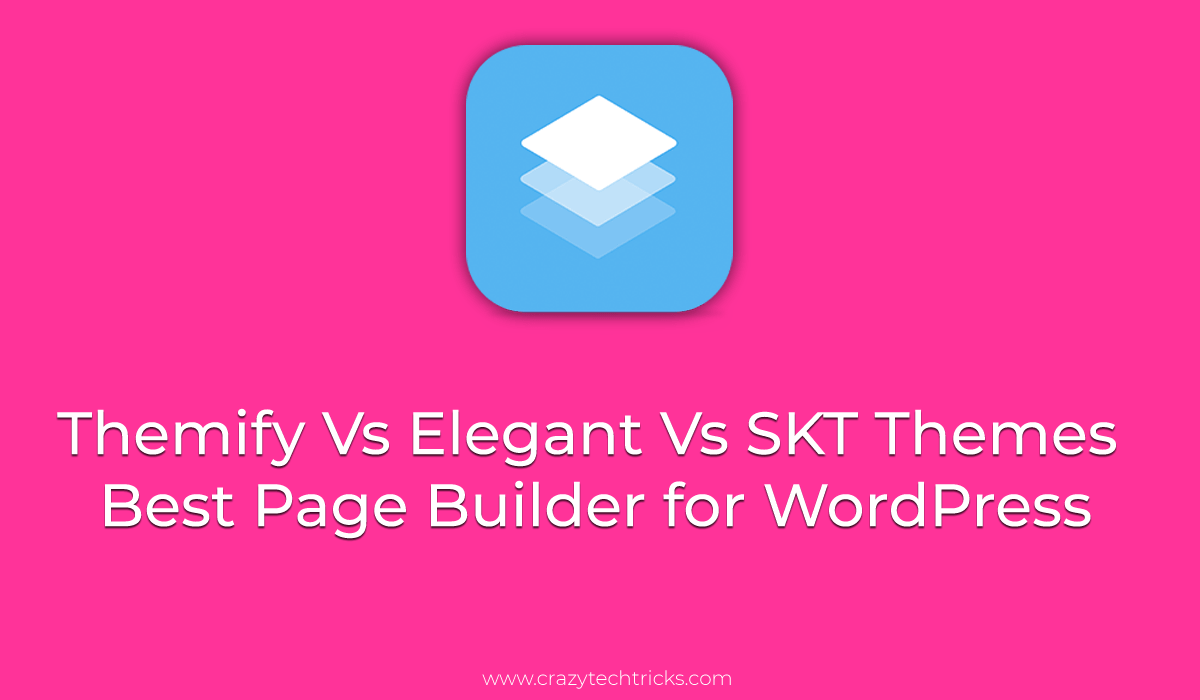 Themify Vs Elegant Vs SKT Themes – Best Page Builder for WordPress
These are the three best page builder for WordPress. All three have brilliant themes for WordPress website. They have a huge collection of themes depending upon almost every category [niche] of the website. They make your work easier while developing any WordPress website. This is our unbiased review. We would like to thank Themify and Elegant theme for providing us themes personally. So that we can test their every theme and provide a best ever review about their themes. Unfortunately, SKT theme didn't provide us any theme. So, we have to use their free theme [Gravida] and used various other sources to find user experience.
All the three giants are tested on the basis of their Quantity and Quality of themes, Security, Builder – addons and price. It's been more than a month and we have tested almost every kind of their theme.
What is Themify?
Themify is a most popular and most powerful, drag and drop page builder for WordPress. Themify is very simple and easy to use. It will allow you to design any imaginary layout or page in your existing WordPress website. The user interface of Themify is really very amazing. Themify makes your imagination into real and makes your WordPress website look like you want. Themify also has 30 days money back guarantee for their customers.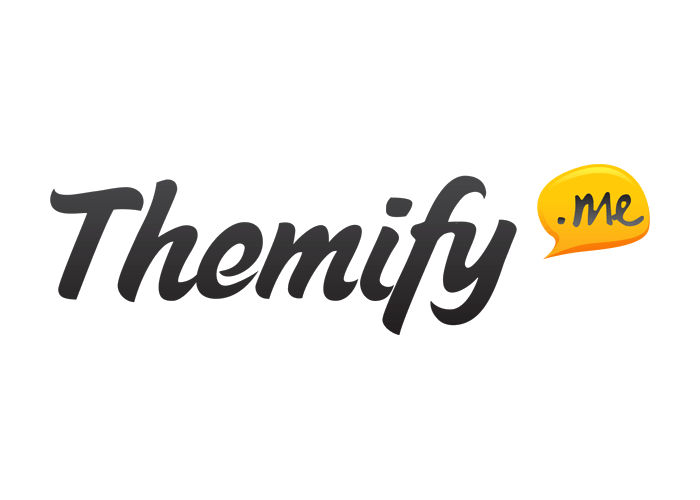 There are some features of using Themify builder and why should you use Themify builder.
One-click auto install.
One-click auto theme update.
Full control to HTML / CSS.
Mobile friendly layout.
Unlimited themes available.
Unlimited plugins available.
Updates for Themes are made.
Updates for Plugins are made.
24/7 customer support.
SEO Friendly.
What is Elegant Themes [Divi]?
Elegant Theme is also another great page builder for WordPress. The design of Elegant Themes is very beautiful, functional and affordable too. It is a leader in the development of themes and plugins which you can use to design your wished website. Instead of this, Elegant Themes are also having too many features that are good enough to develop a branded and highly customized website within a minutes.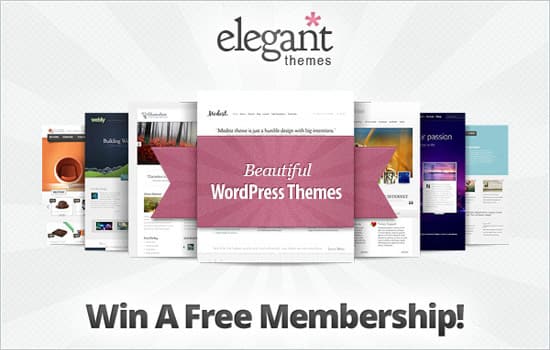 Have a look on some basic features of Elegant Themes and why it is better among all builders.
Graphics are very nice.
24/7 community support service.
Updates for themes and plugins are available.
Infinite themes are available.
Infinite plugins are available.
SEO friendly themes.
Money back guarantees.
Full control to customize themes and website.
Desktop and Mobile friendly layout with great speed.
One click auto installs for themes and updates.
What is SKT Themes?
SKT Themes is also a WordPress page builder which will make your dream website in real. SKT Themes does not provide plugins for themes like Themify and Elegant Themes. Let's check some features and cons of SKT Themes.

Easy to customize themes.
No plugins.
Only 2 plans to become a member.
24/7 customer care service.
Light and heavy weighted themes.
SEO friendly themes.
Very fewer updates for themes.
Themify Vs Elegant Vs SKT Themes – Security
Security of the website is one of the most important things. No matter how best is your website in looks. A hack can ban your website from search engines instantly. Even WordPress keep on updating its platforms and force themes to keep updating according to the standard. Several groups of hackers also try to hack coding of themes by sending malicious files, etc. To secure your website, these theme providers keep updating there. They even make sure that all new features work well on your theme. Themify and Elegant themes both provide consistent updates for WordPress themes. Unfortunately, SKT Themes lack in proving updates for themes.
Read more: Magento vs WooCommerce vs Shopify vs OpenCart
Themify Vs Elegant Vs SKT Themes – Quality or Quantity
Quantity matters a lot for users. More the number of themes more kind of Website a person can develop. While testing on quantity, we made sure that themes are completely tested on a different appearance. We found several themes which are just name changed and show in different categories. In terms of quantity, I will rank SKT Themes as first. They have plenty of themes for almost all kinds of topics and every theme has a different way of appearance. Second I will rank Themify and third would Divi themes.
Themify Vs Elegant Vs SKT Themes – Builder Add-ons and Plugins
Builder add-ons for Themify and Elegant Themes are available where SKT Themes do not have any kind of builder add-ons service or feature. Basically, the official builder add-ons are only available for Themify and Elegant Themes. The official builder add-ons are not available from SKT Themes, so you have to use the WordPress plugins to do so. In builder add-ons, you can add any plugin or extra feature to customize your theme, which is supported by Themify and Elegant Themes but not from SKT Themes.
Themify Vs Elegant Vs SKT Themes – Pricing
In pricing, without wasting time let we tell you clearly everything. Let's start with Themify first.
Themify will give you a Standard account for $49, a developer account for $69, and club membership of $79, $99 and $139 which is for Standard, Developer and Master Club plan. You will also get some additional features too with these plans. There is a lifetime master plan from Themify at $399 only in which you will get lifetime access to all themes, plugins, add-ons, support and updates. You can check them on Themify's website.
Read more: WordPress vs Joomla vs Drupal
Secondly, Elegant Themes are having their pricing information something like this. Starting plan is of $69 with themes, updates, support, future releases for one year. The another plan is having the same feature like the starter plan with some extra feature for one year and the price is $89. The last one is for $249 which will give you themes, plugins, future themes, future plugins, updates, releases, support without any extra fees.
Moving on to SKT Themes. SKT Themes is having two plans for their customers. Whether to choose $39 or to choose $99. In $39 plan you will get only a single theme for a lifetime along with updates, support, auto install, etc. features. In $99 plan you will get all benefits from SKT Themes for one year with no extra charges.
Themify Vs Elegant Vs SKT Themes – Best Page Builder for WordPress
After checking all things and other customers review, I found that Themify and Elegant Themes both are best as they both are having almost same features. SKT Themes is also good but lack in several things. We googled and found several users complaining about their services. SKT Themes is not going to give you the theme updates, add-ons, plugins, and much more features which Themify and Elegant Themes are providing you. Moreover, SKT Theme is very high priced but Themify and Elegant Themes will give you that many things in just $60-$80. Where SKT Themes is taking 100$ for that.
Read more: Telegram vs WhatsApp
Lastly, I will say that choosing Themify to create your wished website is not a wrong option. This is the best option. Also, choosing Elegant Themes is a great option. Both will give your dream and money investment a success.
Was this article helpful?