Hello friends, Today I will tell you a method on how to Uninstall Webroot on Mac. Users can completely remove Webroot from their MacOS. You will be able to remove every file related to Webroot. Use this method on MacBook Air or Pro. I have shared a way without using the Terminal.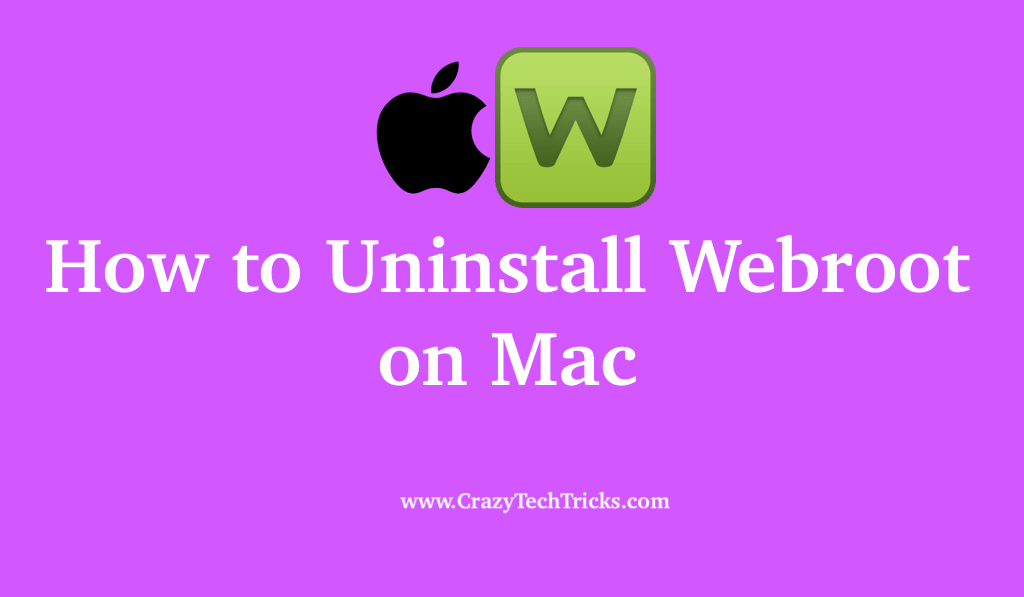 What is Webroot?
Webroot is a company that provides internet security software solutions to users and businesses. The product of the Webroot company is a computer security antivirus by the name of Webroot SecureAnywhere for Mac devices. The service focuses on protecting the computer system from internet threats and system exploitation. The Webroot has upheld its name by providing an antivirus that leaves a small footprint and provides the fastest system scan. This puts the particular antivirus software way ahead of its competition. This protection though, comes at a cost and is not free but its worth it.
Read more: How to Put Mac on Do Not Disturb
There might come a situation where you need to change the antivirus software of your system or just uninstall the antivirus from your device. Webroot will not get removed if you just put in the trash. It gives lots of error while uninstalling and several complaints that it appears back on their Mac. Users need to uninstall Webroot from their Mac in a proper way. In the next section, we will discuss how you can uninstall Webroot on mac.
How to Uninstall Webroot on Mac
Webroot does provide enough internet security, but if you want to try another antivirus protection system, then you can follow this section to learn how to uninstall Webroot on Mac. This section will include the process through which you can uninstall Webroot on Mac device. Follow the steps given.
Click on the Webroot icon.
Select the option of "Shut Down SecureAnywhere" from the drop-down menu that opens up. If asked, click on the "Confirm" button to successfully shut down Webroot.
Open Finder application by clicking on the Finder icon. The Finder icon is present in the dock.
Click on the "Application" button in the left menu. It will open the "Application" directory with all the installed applications.
Find the "Webroot SecureAnywhere" program icon.
Click and drag the option to the Trash present in the dock of the screen.
A prompt will open up for confirming the uninstallation of Webroot. Click on the option of "Uninstall" to successfully uninstall webroot on Mac.
The process written above will successfully uninstall Webroot on Mac device. You can further look into the article to discover other antivirus software that are popular in providing better protection.
Must Read: How to Set Up Kodi on Mac
What are some other Antivirus for Mac system
Apart from Webroot providing overall optimal security, there are other antiviruses that are also leading the market for antivirus and internet protection. Some of the best of them are listed below:
Read more: How to Take a Screenshot on a Mac
Conclusion
After following every method listed above will uninstall Webroot from your Mac. You can even check by searching the name Webroot in your MacOS.and you will see all data and files related to Webroot are removed from your laptop. Users can even reboot and check the files. Do share this article with your friends and help them to completely remove Webroot from their MacOS.
Was this article helpful?