Hello friends, Today I will share a method on how to Zoom on Apple Watch. Users can Zoom in and Zoom out on their Apple Watch. You can increase the zoom in size from 1.2 to 15 times of original size. This Zoom option will enlarge the text and image size on Apple Watch. You can even Zoom on your Apple Watch remotely.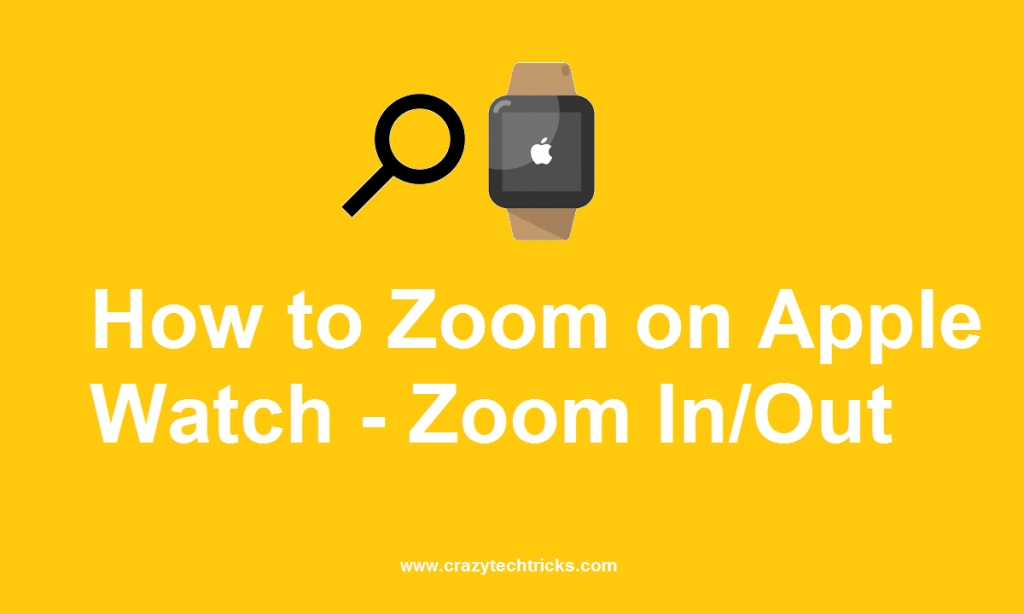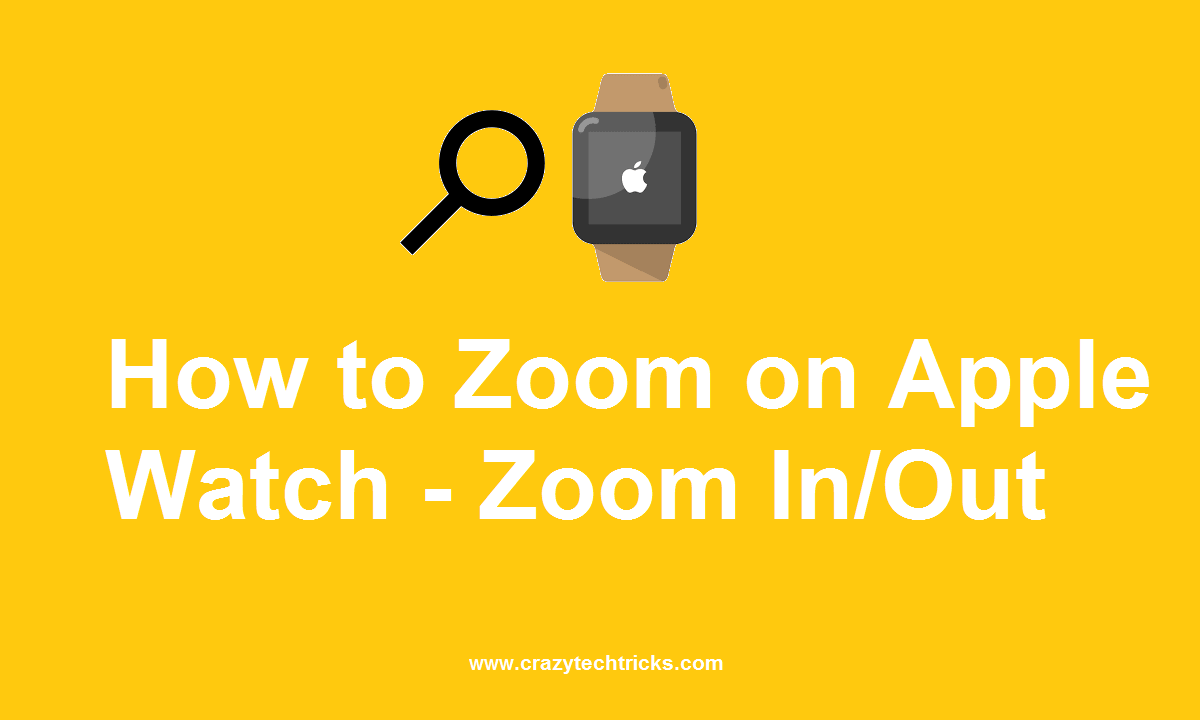 Apple Watch is one of the most advanced gadgets. It has several features that users like to do. You can call someone using your Apple watch and even monitor your daily routine. There is always a fight between Apple Watch vs Fitbit. And Apple Watch is considered as a top gadget under a fitness tracker. Users can also check their heartbeat rate. But this fitness tracker does much more than another fitness tracker. Apple is known for innovation, and they keep improving its features.
They have launched a feature where users can even read the text messages they receive on thier iPhone. And you can even reply back. But the problem is Apple Watch size. It is not much bigger in size, so its hard to read the message on their Apple Watch Screen. Now its not possible to have Apple Watch with a screen size of your Smartphone because you have to wear that in your hand. So how will you read the messages on Apple watch? The only thing we can do is Zoom on Apple Watch.
Read more: How to Increase Apple Watch Heart Rate Accuracy
---
How to Zoom on Apple Watch – Zoom in/Out
This feature will work similarly, like any Smartphone or touch device. Users can Zoom in Apple watch and even Zoom out using fingers tap. It is very helpful while reading or viewing some information on Apple Watch. When users zoom on Apple watch, then all the images or font sizes will increase. You can enable this feature by editing the setting on your Apple Watch.
Open your Apple Watch Home Screen and tap on settings.
Now you will see several options, tap on General > Accessibility.
Tap on Zoom.
Now Toggle it to Zoom ON.
---
How to Enable Zoom on Apple using iPhone
Your Apple Watch is on someone's hand. And they don't know how to enable Zoom in feature on Apple watch. Then this method is for you guys. In this method, you don't need your Apple Watch. All you need is an iPhone.
Tap on the Apple Watch app on your iPhone.
Now Tap on General.
Under General Settings you will find Accessibility.
Now tap on Zoom and Toggle it to ON.
You can increase or decrease the Zoom level from 1.2 to 15 times.
Must Read: How to Sync Fitbit with iPhone
---
How to Turn Off Zoom on Apple Watch 4
Several users enable the Zoom on Apple Watch and later find it difficult to read the normal notification on Apple Watch. If you have a lot to read or an image is big in size. Then you need to keep swipe in all the directions to read or view the complete data. Well turn off Zoom on Apple Watch is similar to enable. You can use any method listed above, I mean using iPhone or Apple watch. Open Settings > Settings > General > Accessibility > Zoom > Toggle Zoom Off.
---
How to Fix Apple Watch Zoom Issue
Several users complaint regarding the Apple Watch Zoom issue. Users have reported Apple Watch Zoom automatically in and Zoom out, or sometime this Zoom feature is not working on thier Apple Watch. Well, if this feature is not working on your Apple Watch, then I will suggest you to re-check the steps mentioned above and apply them to Zoom Apple Watch. And if you are facing an issue with automatically Apple Watch Zoom issue. Then I will suggest you directly move forward to Accessibility feature and toggle on and off Apple Watch Zoom.
---
Conclusion
These are the best ways to Zoom on Apple watch. Users can use both these methods using Apple Watch or iPhone. There may be some other apps available on the iOS store to increase or decrease the size of fonts in Apple Watch. But why use them? We already have an inbuilt method, and it is safe to use. Users can even zoom in or zoom out from Apple watch remotely. Do share this article with your friends and help them to zoom the screen of their Apple Watch.
Was this article helpful?