You can easily Set up a Plex Server on your Windows PC/Laptop by following this method. You can add all your favorite movies and TV series and a lot more.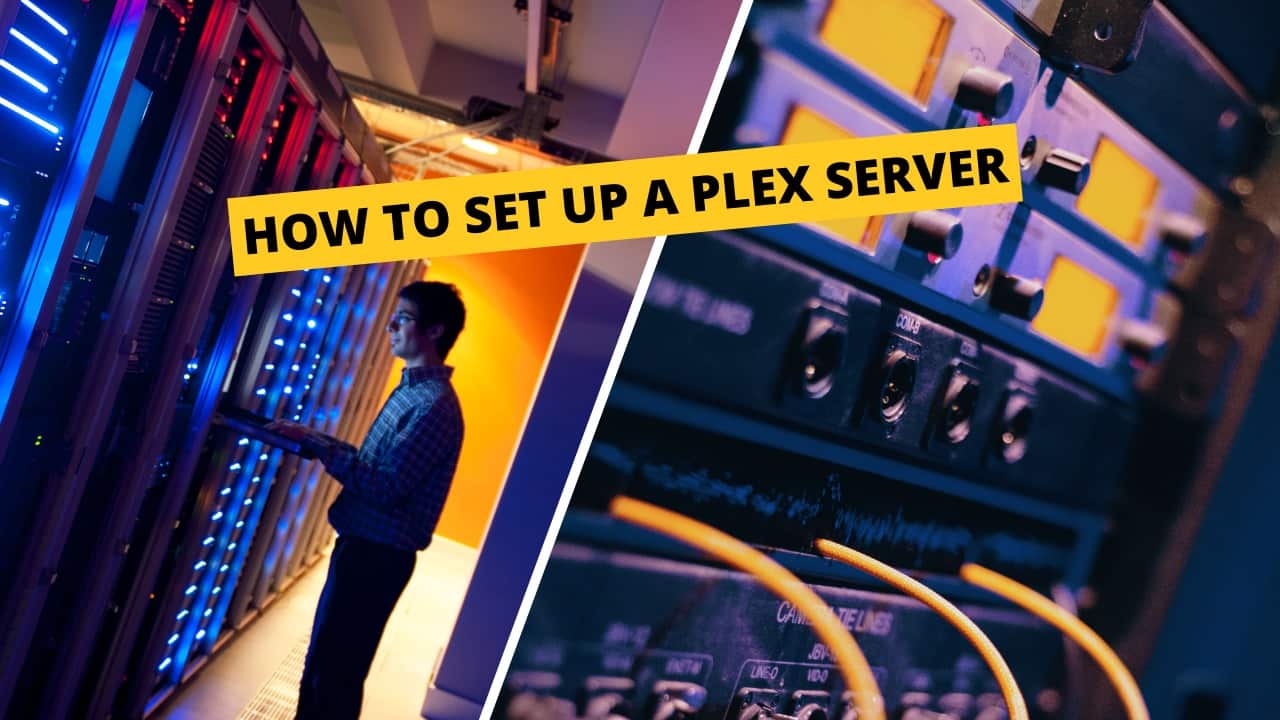 Do you want to build your own media server to watch movies, TV episodes, listen to music, and more? Plex is the only solution! Plex is a powerful and easy-to-use media server software that lets you organize and broadcast your media library across multiple platforms.
To set up a Plex server will make your entertainment experience much better. You'll be guided through the process step-by-step in this article to set up a Plex server.
Read more: How Do I Cancel My Netflix Account
How to Set up a Plex Server
By setting up a Plex server, you can quickly access and stream your media material from any gadget, whenever you want, from any location. We will lead you through the process of establishing your own Plex server step-by-step in this article. From selecting the appropriate hardware and software requirements to customizing your media collection and accessing it remotely, this article will provide you with a good basis for creating a Plex server that's efficient and personalized.
1. Hardware specification
Before beginning the installation procedure, make sure you have all of the essential gear and software. To function as your server, you'll need a PC or a NAS (Network-Attached Storage) device. In a perfect world, your server would be equipped with a powerful CPU, enough RAM, and enough storage to support your media library. A reliable internet connection is also necessary for remote access.
Read more: How to Remove Continue Watching from Netflix
2. Software installation
Installing the Plex Media Server software on your selected device is the first step. Go to the Plex website and look for the download area. Choose the correct version for your operating system, then follow the installation wizard's instructions to complete the process. Once installed, start the Plex Media Server program.
3. Configuring the Plex Media Server
When you open the Plex Media Server, you will be requested to establish a Plex account or login in if you already have one. Making an account is free, and it gives you access to extra services like remote access and sharing your media library with loved ones. You'll be shown the Plex Web App screen after logging in. In this section, you can set up your media library, add media files, and alter server configurations.
Read more: How to Fix Netflix Not Working on Chrome
Create your media libraries for movies, TV shows, music, photos, and more by clicking the "Add Library" icon. Then, identify the location of the folder containing your media files and the relevant media type by following the on-screen instructions.
4. Streaming and remote access
The ability of Plex to broadcast media remotely is among its many noteworthy benefits. To allow remote access, go to the Plex web app or Plex Media Server settings. Make sure the "Remote Access" option is activated in the "Remote Access" section. For proper remote access, your router may need a port forwarding setup.
5. Plex Client Configuration and Enjoyment
It's time to install Plex clients on your devices so you can stream your media library now that your Plex server is up and running. Plex works with a broad variety of devices, including smartphones, tablets, smart TVs, streaming boxes, and gaming consoles. Install the Plex app on your selected devices by visiting your device's app store or downloading it directly from the Plex website.
Read more: Hulu Plus vs Netflix
Open the Plex app, then log in using your Plex account information. You may start browsing and streaming your media library when the app detects your Plex server. On the large screen or while on the go, enjoy your movies, TV episodes, music, and images with smooth playing and a variety of adjustable audio and subtitle choices.
Conclusion
Congratulations! You have successfully set up a Plex server, enabling you to easily manage and stream your media library. You can make sure that Plex runs smoothly and is pleasurable on all of your devices by following these detailed instructions. To keep things functioning well, keep in mind to manage your media library and frequently update your Plex Media Server software. Let Plex transform the way you enjoy entertainment while you rest.
Was this article helpful?