All set to land that HTML5 coder job? Well, as you probably know by now, there's more to that interview than talking about achievements and why you had to quit your last job. We are, of course, referring to the dreaded HTML5 proficiency test, where you'll have to prove that you know your way around this markup language. To help you ace that test, we have prepared a not-to-small list of questions you could be hit with during the interview. Don't worry; we didn't forget about the answers.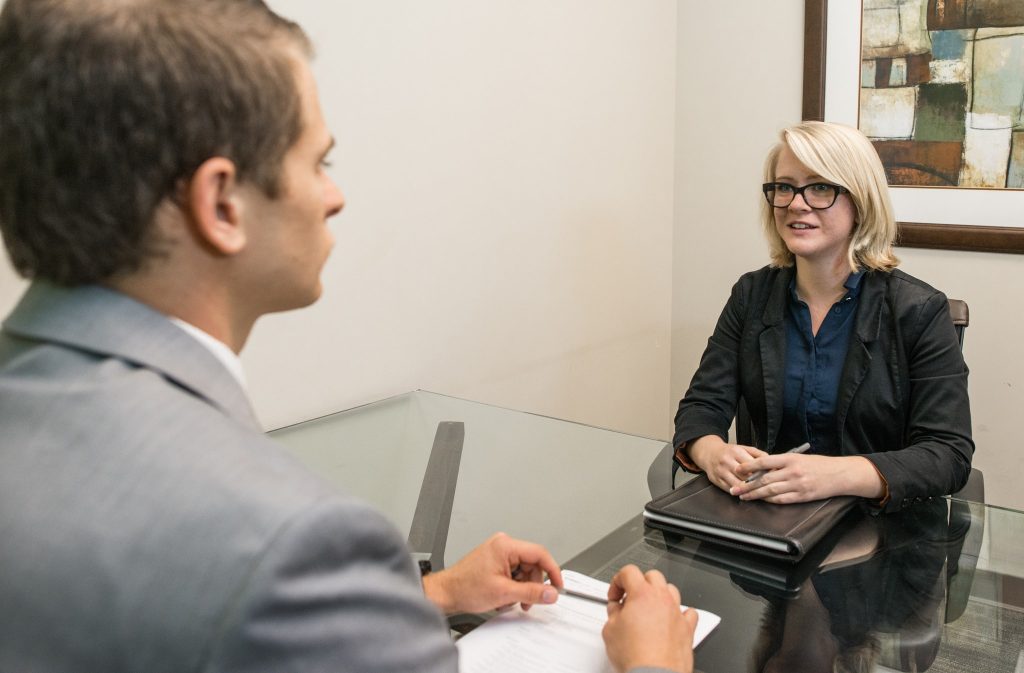 Image source: Flickr
1. What is HTML5?
Might seem like a simple question but it's not. If you really want to impress your interviewer, you could provide him with the following answer:
"HTML5 is a markup language, commonly used to present and structure every type of content on the Internet. The language serves a lot of functions, such as writing code for web applications, delivering graphics, located websites, and even handle HD videos."
2. How is HTML5 different from the others?
"HTML 5 introduced features such as web workers, new extensions for JavaScript API, such as caching, increased storage, drag-and-drop, and geolocation, seven new semantic tags (main, nav, article, section, header, footer, aside), and several form controls (search, URL, email, time calendar, and date."
3. How would you define <!DOCTYPE>? ?
The correct answer is: "<!DOCTYPE>? Is a web browser instruction regarding the version of HTML your current page was written in. Furthermore, this type of instructions does not need an end tag nor is it case sensitive."
4. Is there any difference between div and span?
"Yes, there is. While span is employed to give the output with the display: inline tag, div is being used to get the output with the display: block tag.
You can check out additional HTML5 questions involving tags and functions before you head off for your interview. Tags have their way of being tricky, and you can never be too prepared, especially when you are applying to a company that requires in-depth HTML knowledge.
5. What can you tell me about Canvas?
"Canvas is an HTML5 element which allows the user to draw graphics. Powered by JavaScript, Canvas resembles a square, where every pixel's being controlled by the user. Inside this Java-powered workspace, we can draw shapes and add images. If we want to add a canvas tag into an HTML document, we will need to provide height, width, and ID."
6. What happens if you don't use a doctype?
"If we don't specify the type of document while working in an HTML page, the browser will be unable to recognize HTML5 tags.
7. Is HTML5 supported only by Chrome?
"No, all browsers, including Safari, Opera, Edge, and Internet Explorer support the new markup standard."
8. Can you define a datalist?
"Datalist is an HTML5 element which we can use to trigger the autocompletion function in any given list."
9. Can you define SVG?
"The Scalable Vector Graphics is a lightweight graphics language based on the text. Users can employ it to render complex images using dots, lines, and text."
10. Can you write the code for a canvas area?
Here's a quick code example.
<canvas height= ""600"" id="workplace" width="600"></canvas>
11. Can you show me the code line needed to embed a video?
<article>
<video>
<source src="demo.mp4" />
<source src= "demo.ogv" />
</video>
<p>
<input type="button" id="play" value ="play">
<span id="position">00 : 00</span>  / <span id="duration">
</p>
</article>
<footer> <a  href="/"> HTML5 demo <a/></footer>
12. Do you know how to insert the copyright symbol?
"Here's the correct answer: "we can insert by copyright symbol in any webpage by typing &copy. Alternatively, we can use #169."
"No, it will not. If two tags overlap, the browser will prioritize. As a result, the first tag will be recognized."
14. Can you define applets?
"Applets are minor programs which can complete various functions. These programs are written in Java and can be embedded in a web page. We can use them for animations, processing, and computations."
15. How many colors are in HTML5?
"There are 147 colors in HTML5. Every color has a name and an assigned hex code."
16. What is MathML?
"MathML, which is short for Mathematical Markup Language, is a language employed to display various mathematical and scientific information on the Internet."
17. Enumerate a couple of new API's
"This is an easy one: "HTML5 introduced several new APIs. The most important are History APCI, Constraint Validation, User Interaction, Text Track API, Media, Application Cache, and Command."
Conclusion
As you can very well see, most of the questions you'll be asked during the interview are HTML5 101. The tricky part is knowing when to elaborate and when to be succinct. As a rule of the thumb, questions like "name a few APIs" should have a short answer, without going into too many technical details, whereas you should elaborate questions like "what can you tell me about canvas?".
Get more stuff like this
Subscribe to our mailing list and get interesting stuff and updates to your email inbox.
Thank you for subscribing.
Something went wrong. Try Again!