Intex Aqua Star L is first phone in India with latest android version 5.0 Lollipop. It is first and currently the only phone launched with latest android version in India. It cost around Rs 7,000 or we can say $115. Intex is trying to create a market in India. Earlier also Intex has launched several phone with good features. But now Intex has launched Intex Aqua Star L with several latest features, at such a low price.
Let us have a look at some of the features of Intex Aqua Star L. This features will help us in understanding the phone in better way.
Intex Aqua Star L Specifications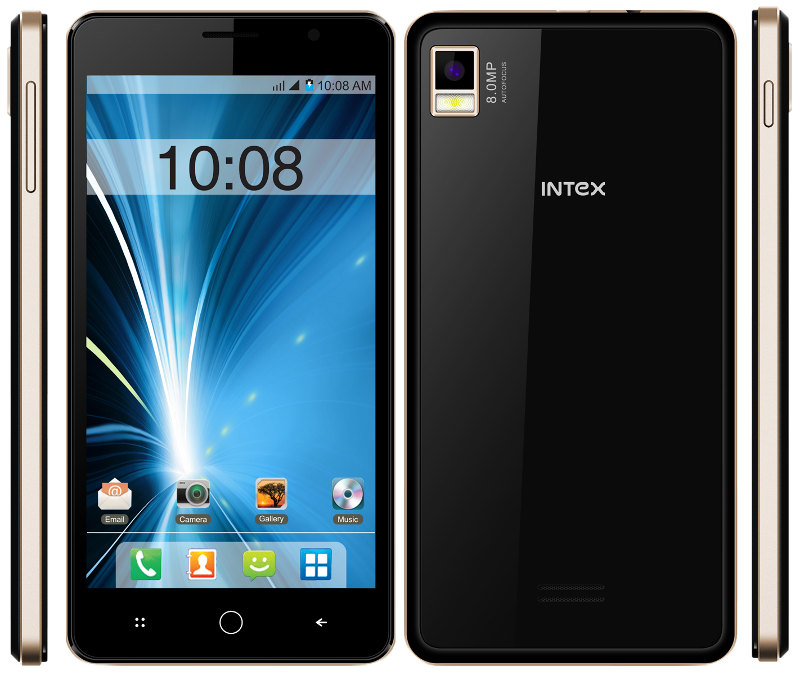 CAMERA
It has 8 megapixel primary camera. Which allow users to capture every image with good picture clarity. It also has 2 megapixel secondary/front camera. Which help users in doing video chat. It has LED flash which help users to click picture in low or no light.
Read this : Never judge a smartphone on its camera pixels
DISPLAY
It has display screen of 5.0 inches. Its display screen has picture clarity with 854 x 480 pixels. It has laminated display which make phone dust resistant.
MEMORY
It has internal storage of 8GB which help users in storing all kind of files. Its internal storage is expandable upto 32GB through microSD.
NETWORK
Intex Aqua Star L is a dual sim smartphone. It support GSM sim.
Check this : How to use two whatsapp account in one Mobile phone
OPERATING SYSTEM
It has latest Android operating system. It has Android 5.0 Lollipop. Which help users in using all kind of applications through google play store. It has 1.3GHz quad core processor and 1GB ram. It increase the performance of mobile phone. It load applications faster and increase the efficiency of battery also .
MISCELLANEOUS
It has all kind of common features of mobile phone. It has WiFi speed of  802.11 b/g/n. It has Bluetooth, GPS and all kind of 3G technology softwares. It also support FM radio. 
Check this : How to unlock smartphone pattern lock, Top 10 reasons Why your Smartphones hang
Conclusion
Intex Aqua Star L has several features at a price tag of Rs 7,000/- only. It provide all features at such a low price. And its is the first phone launched in India with Android 5.0 Lollipop. Which is the latest android version. No smartphone on earth will provide all these features at such a low price. I would recommend people to buy it once. Below you can visit some of Indian shopping website and buy from there.
Was this article helpful?