I will tell you a simple trick, which help you to recover your Facebook messages. You can restore/recover deleted Facebook messages, pictures and video. Yes! everything you can recover. Your entire data is kept under archive from where you can recover all your Facebook messages and almost everything.
Recover Deleted Facebook Messages
Follow all the 10 steps listed below to recover your deleted Facebook messages, photos and videos.
Step 1 – Login to your Facebook account.
Step 2 – Click on the right side below arrow and select settings.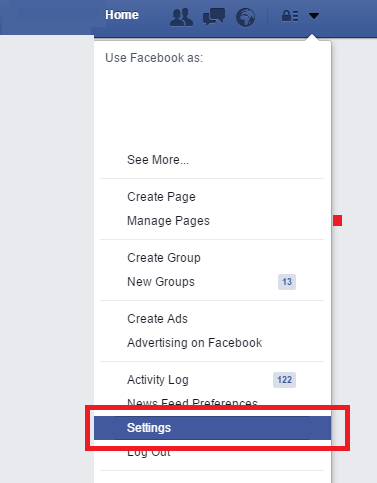 Step 3 – Open your General Setting and click on Download a copy of your Facebook data.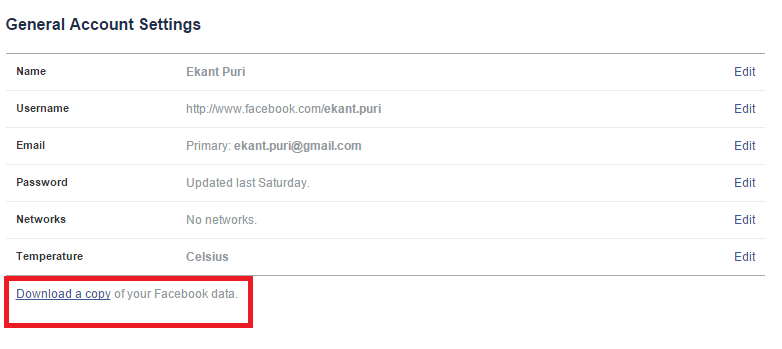 Step 4 – Now, a new window will open. Click on Start My Archive.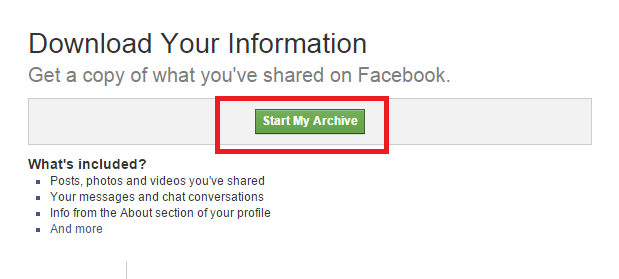 Note : When you click on Start My Archive, Facebook will ask for your Password. Just enter your password and tap on submit.
Step 5 – Now, a popup will appear showing your email ID. Just wait and you will get your Facebook Archive data.

Step 6 – Now, Facebook will send you an email with download link of your Archive.
Note : If your email taking too much time then, you can logout from Facebook and log in back and follow the same step above. But, this time it will automatically show Download Archive.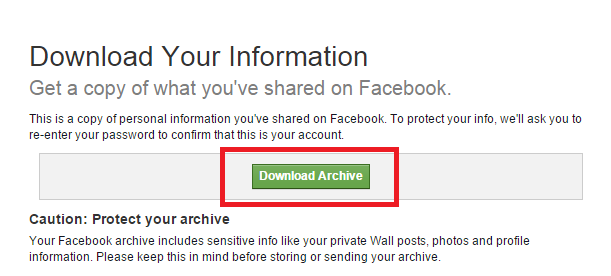 Step 7 – Now, click on your email link send by facebook to download all your facebook data or you can also use the above method.
Step 8 – Download the RAR file and extract it using Winrar.
Step 9 – Now, you will see folders with names html, photos, videos and index.
Step 10 –
Open photos and recover deleted Facebook photo.
Open videos and recover deleted Facebook videos.
Click on html and select messages to recover deleted Facebook messages.
Restore/Recover all your Facebook data from this RAR file
You can see who unfriend you on Facebook.
You can see how many messages you did, whole stats of Facebook messages with everyone name.
You can see any deleted event from your Facebook.
Even am shocked to see 6 years old messages in my Facebook account.
You can even recover deleted game from your Facebook account.
Conclusion
This is the best way to recover deleted Facebook data. Just follow the simple steps above and recover everything which is related to your Facebook account. Do share this article and aware everyone who has deleted his Facebook messages accidentally and want to recover them.
Was this article helpful?