Recently Samsung Galaxy Note 5 has launched by Samsung Electronics. It is truly stunning Smartphone. The aim of this smartphone is to acquire best opportunity in market. I am writing here, and pre-order already kicked in US. However, it will be available from 21 August. Samsung Galaxy Note 5 Price is RS. 48,400. Samsung Galaxy Note 5 is available in different colors such as White pearl, gold platinum, Black sapphire, and Silver titanium color.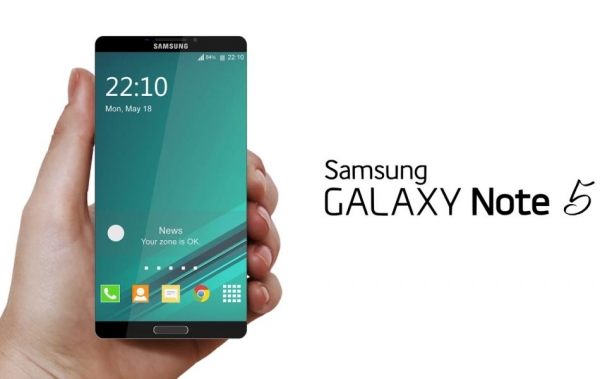 Samsung Galaxy Note 5 Specifications :
Features of Samsung Galaxy Note 5 include 1.5GHz Octa Core Processor (finFET architecture). It has 64GB inbuilt memory, which is not expandable. It has 4GB RAM and latest Android 5.1 lollipop with Touch WIZ UI. It has 3000mAh battery which cannot be removed. It has 5.7 inch QHD display with 1440X2560 pixel resolution based on AMOLED display (518 ppi). Its QHD display is even better than Iphone 6 plus. Pixel density of AMOLED based panel is beyond limit. It has 16MP camera with F1.9 aperture and optical image stabilization is also included in its specifications.
know more : Oppo Mirror 5 Specifications, Priced Rs. 15990
Samsung Galaxy Note 5 price is bit expensive. But, the price is way low as compare to new features.
Amazing new features in Samsung Galaxy Note 5:
It has 4GB RAM for multi application. It has capacity to make you feel out of the world.
A complete new hardware component added to support and Ultra high quality audio. You can also upscale MP3s via pre-installed software's
Wireless charging has introduced in Samsung Galaxy Note 5.
It will take only 20 minute to charge the phone.
Live streaming feature added in Samsung Galaxy Note 5 which you will get in Camera apps.
You can open your Camera Apps by pressing home button twice.
Blackberry like cover is introduced to make it more professional.
Apart from all this, company is offering mobile payment technology through NFC and NST.
Try this : Phone Score Calculator
Conclusion
At the end of this month Samsung Galaxy Note 5 will be made available in some selected market. Along with this Samsung galaxy s6 edge+ has also introduced. Give your review in comment below.
Was this article helpful?