There is a time when Mac is used to be a fully secured and the best computers known for the protection of data due to its system features which make it best in the business. In present virus is growing very rapidly and Mac is also no longer be considered as 'Virus-Proof',which may harm your system and damage all the data. To protect the system from all types of threats and viruses.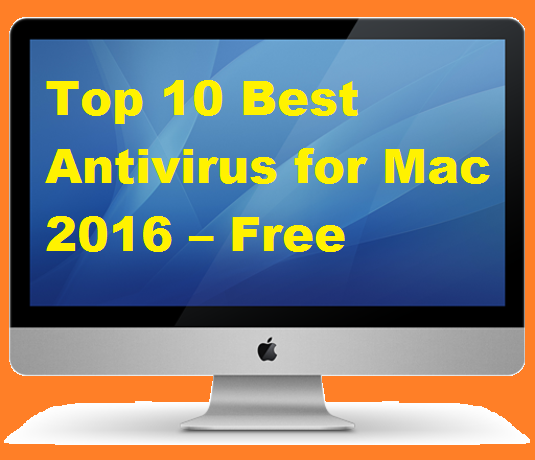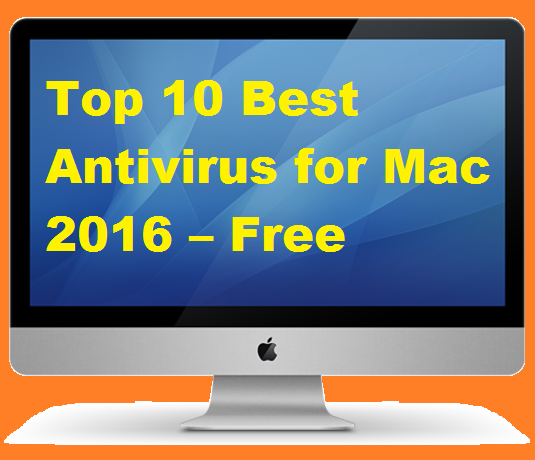 Top 10 Best Antivirus for Mac 2016 – Free
Various types of 'Paid' and 'Free' software are available in the market,many people would prefer paid software for the protection and security against all types of threats but the price of this  software are very high. Today, I will tell you about top 10 best antiviruses for Mac. Yes! You heard it right, FREE. These antiviruses are free and provide the protection against threats and virus equally as many of the paid software do. Here we bring to you the list of top 10 best free antiviruses for Mac of 2016 with all the required information about them.
Read more: Top 10 Best Free Antivirus for Windows 7 – Download Free Antivirus of 2016
Avira
Avira Antivirus is one of the best antiviruses amongst all the free antivirus software for Mac. It is the only Mac antivirus which detects all the malware and provides 100% result. It is easy to use,  user-friendly interface, a navigational bar for viewing the status of your system, scheduling tasks system, and also has an option of viewing past quarantine history. Avira also has an auto update mode to keep the system update against all the latest viruses. It protects from all kinds of spyware,adware,blocks harmful websites and scans all type of files in just one click.
Avira also comes with 5GB online storage capacity,do quick as well as full scans quickly with light performance impact on the system. It is used by billions of users around the world because of its capabilities block millions of threats.
Magican AntiTrojan
Magican AntiTrojan is a specially designed Antivirus software for the protection of Mac from all four types of Trojan. It is a free antivirus software which provides security to the Mac like other many paid software. This antivirus helps to secure system from flashback Trojan,Mac control,Sabpab & Onyx. It automatically detects the infected file and secures the system from damage. It has a friendly interface and makes it easy to use.
Avast
Avast Antivirus is an effective and very efficient free antivirus program for Mac. It is very popular antivirus on the internet today due to its brand name which created  a good reputation in the market. It has many key features like:
Inbuilt firewall for managing network traffic.
Free lifetime protection.
Protect against all type of malware and spyware.
Simple UI and lightweight.
Avast has a feature of on-demand full system scan to protect the system as well as for specific files, attachment or emails.
Read more: How To Remove Shortcut Virus From Pendrive Permanently – Easy Method
Sophos
Sophos  is most known for its key feature to block the malware before it spreads the infection to the system. It automatically scans the website and blocks the threats while surfing. It has also a user-friendly interface like other antivirus software and also light in weight. It protects the system from all kinds of virus definitions like malware,spyware,Trojan,online fraud,rootkits etc.
Sophos has a unique feature of automatic  scanning all incoming and outgoing information to protect the system from unknown viruses. It also commences an auto update mode,provides silent background process and high-quality results.
Clamxav
Clamxav provides a user-friendly experience and claims to be a widely used Free Antivirus software for the protection of Mac and various malware,virus,Trojan and malicious links which may harm your system. It provides free lifetime protection,traffic monitoring,automatic USB scan. It is also lightweight and uses little system resources.
Other features:
-Scan anytime or schedule it for a specific time.
-Easy to edit a database.
-Installation of own antivirus engine is possible.
AVG Antivirus
AVG free Antivirus is a leading antivirus software on the Mac platform. It has a simple Interface and requires less usage to run successfully.Real-time protection protects  the system from all kind of viruses and threats which may harm the system. It also has the ability to run silently and scan files even in the background. AVG is used by millions of people across the world due to its reliability and high quality of scans with accurate results. It also helps to provide protections against online frauds, net banking,online shopping etc.
Read more: Top 10 reasons Why your Smartphones hang
Comodo
Comodo is a recommended free antivirus for Mac for the security of the system. It is the product of well-known company "comodo security solutions". It has a feature of On-Access protection, protection against various malware and spyware, protection against online frauds, rootkits etc.
Comodo has a unique feature of scanning compressed and zip files where malicious or viruses usually hides. It has a real-time protection and auto update mode for the protection of Mac against all new harmful and infected virus definitions.
Ajax
Ajax is a free antivirus software which contains various features like protection against spyware or malware and also has the ability to repair the infected files. Ajax has antivirus extension in the form of a defender.It has simple UI which provides a user-friendly experience,free lifetime protection,auto update mode etc. It also provides on-demand scan to protect the system and scans infected files quickly.
Read more: How to Remove Virus from Windows System Registry file
360 Total Security
360 Total Security free antivirus is very popularly known in china for the protection of Mac.It helps to protect the system from malicious links,spyware,rootkit etc.It has a modern interface which is simple and user-friendly. It utilizes fewer system resource which helps to run the system smoothly and effectively.
Other Feature:
Provide shield while downloading.
Provides online protection during shopping.
Auto USB drive scan.
Provides Real-time protection.
Clean junk file automatically.
Also, help to secure wifi router.
Mac Malware Remover
Mac Malware Remover is a free antivirus software designed for the Mac to protect the system all kinds of malware and provides full security to the system. It is easy to download and install and is perfectly designed which includes detail graphic properties. It provides fast scanning and accurate result. Auto update mode makes it protect the system from all latest virus definitions.
Was this article helpful?