Feeling like your girlfriend is hiding something from you? She's more distant or secretive and spends a whole lot more time on her cellphone. Well, you might not like this change, and your 'possessive' side might make you think that she's cheating on you.
If you have been experiencing and feeling the same way, then give your thoughts rest and try to uncover the truth. Be your own Detective! This might sound too far-fetched, but with the correct solution and technology, you can spy on girlfriend's phone text messages easily.
One of the quickest ways of gaining access to your partner's phone – download a spy app. Such apps help you spy on your girlfriend's phone text messages and keep a check on her activity.
Spyier – Spying on your Partner made Trouble-free
You can intercept messages received or sent from your girlfriend's smartphone by using Spyier. What makes this even better is its ability to do this secretively- like a ninja. Without letting your girl know, you can catch her off-guard with proof.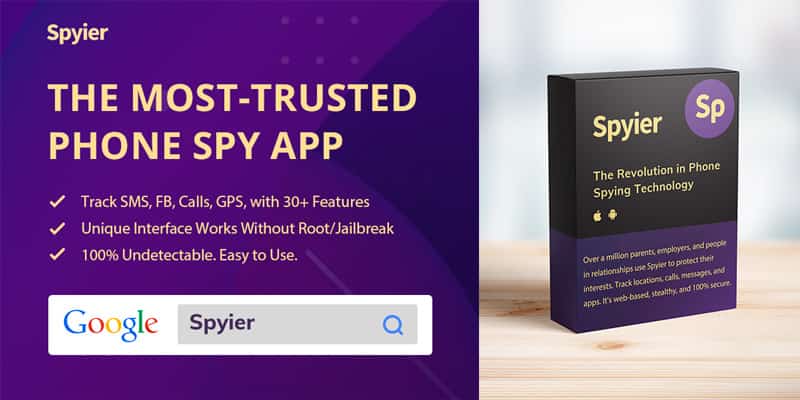 Spyier has a web-based solution for all iOS users. You won't have to undergo a long wait for downloading the mobile application to spy on girlfriend's phone text messages.
Having a mobile app won't hurt either- it will just take 2MB of space! Android users can make spying effortless with this reliable and trailblazing monitoring app.
Read more: Spy on iPhone
You can hide the app after downloading, no trace no mistake. The app will function in the background, without affecting your battery power or other apps.
There are over a million users of this app from different parts of the world; Spyier is a trustworthy and renowned solution. It is a secure and tested way to spy on girlfriend's phone text messages.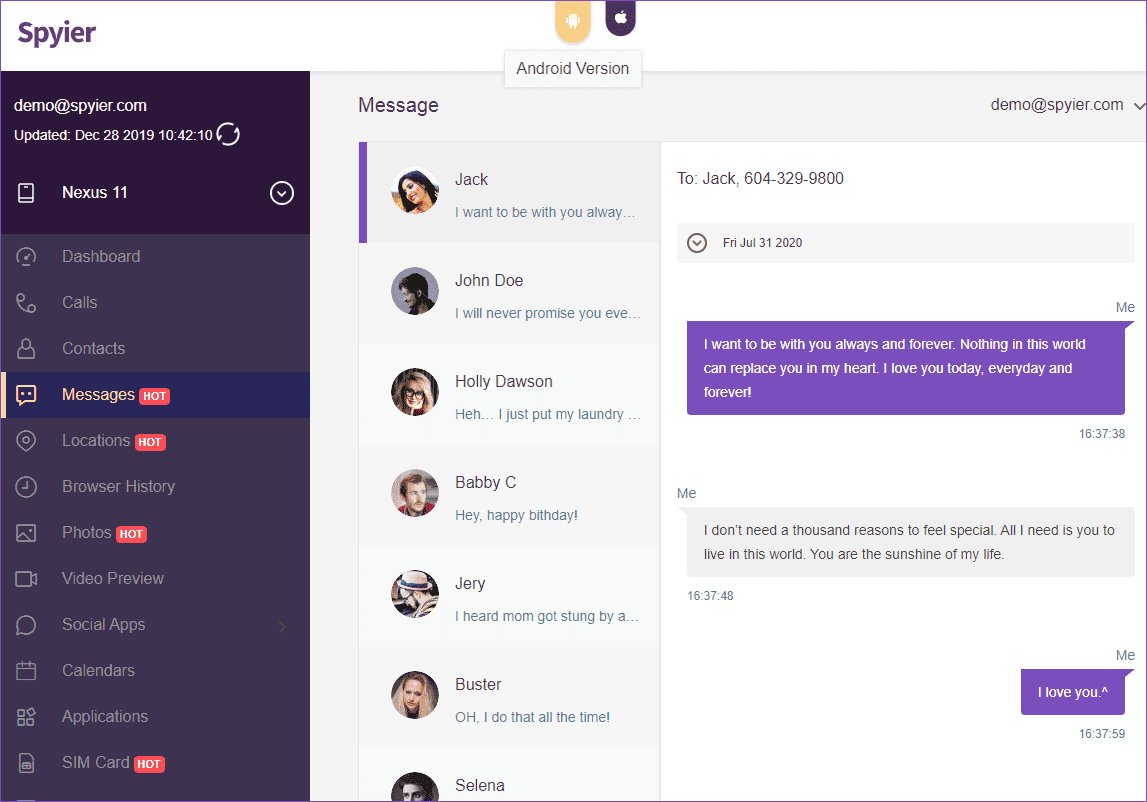 There are so many other apps and solutions, but Spyier's well-guarded and comprehensive solutions outshine them all!
How will Spyier help me in catching my Girlfriend?
Applying a traditional formula of spying won't work in this modern age. You will need all help you can get from cutting-edge technologies and experts. And Spyier can do this all and more.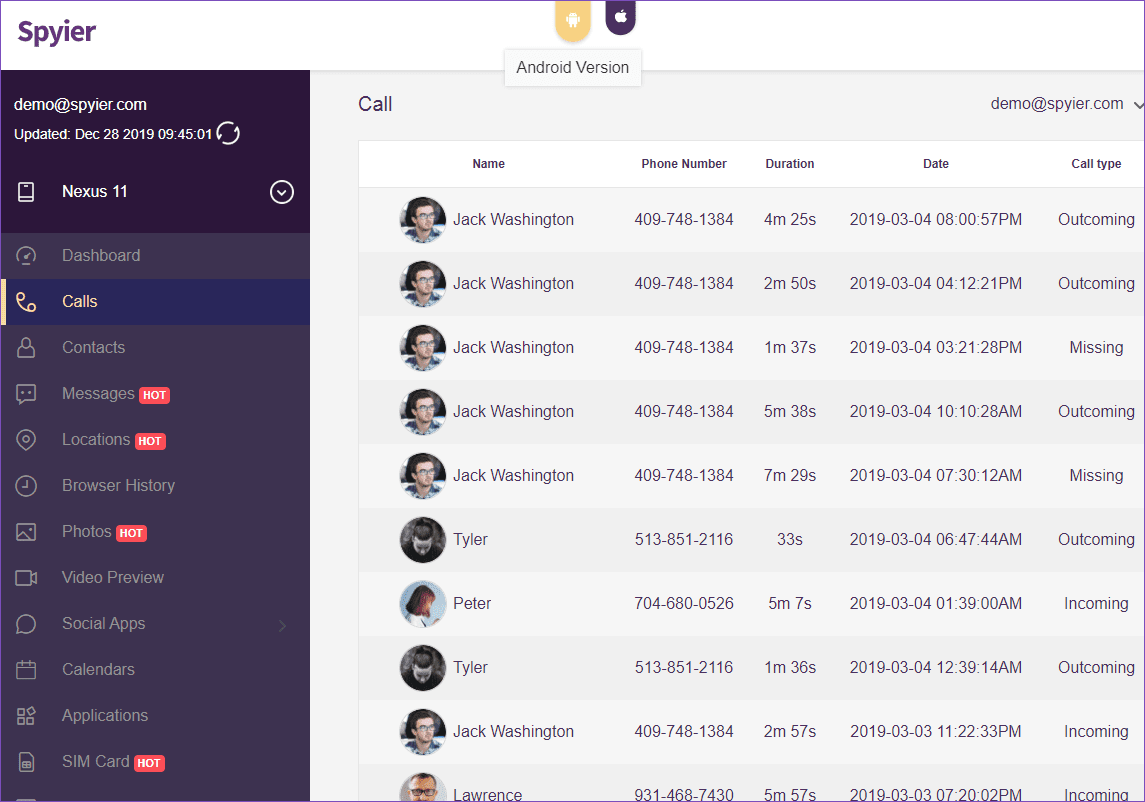 By using Spyier, you can spy on your girlfriend's phone text messages and activities while she's away from you. This app is super easy to use and has a keylogger feature as well.
The keylogger allows you to keep a check on the keystrokes typed on her phone, you can access these from the app's control panel. You will also be updated whenever a new application is installed on her phone.
Another feature of Spyier is that you can have a record of all messages sent/ received in both offline & online format. All messages will be stored on your phone, even if they are deleted from her phone.
Read more: Spy Apps for Android
Moreover, you will be surprised to know that Spyier has been featured over a dozen tech platforms including Android Authority, Lifehacker, Top 10 Reviews, PC World, and more.
Setup your Spyier account in a flash!
Step 1: Make an account
For creating an account on Spyier, you will need your email ID for username and a password- that's it!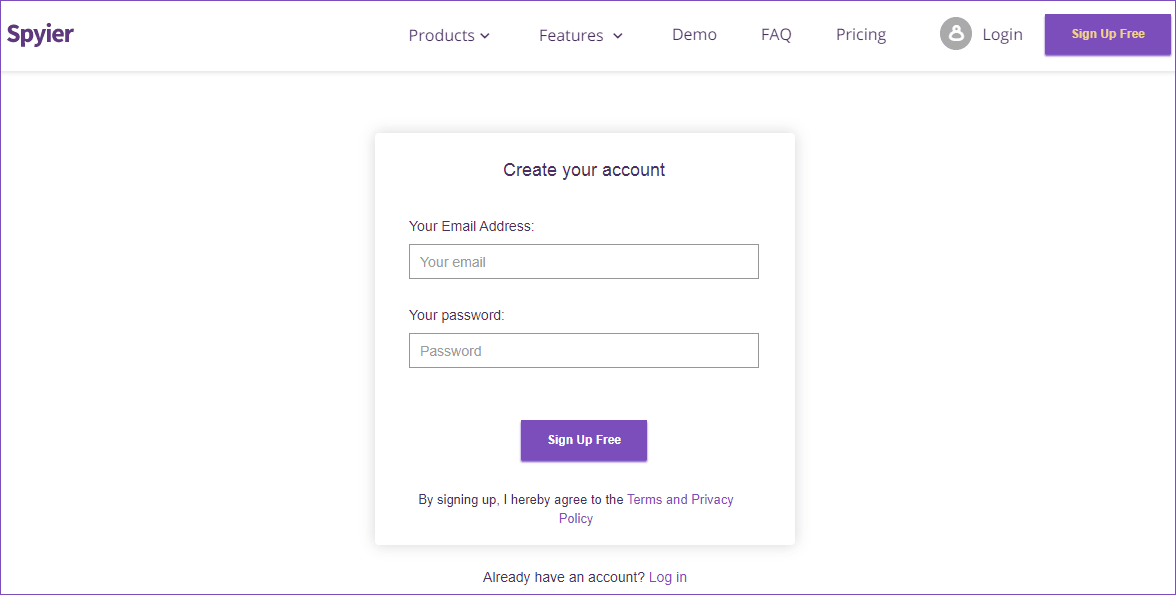 Step 2: Choose your Spyier subscription
There is a wide spectrum of payment tiers available for its diverse customer base. You can get a basic pack- if you wish to keep it to spy on girlfriend's phone text messages. Or you can pay some extra to track and spy on multiple devices.
Step 3: Android or iOS?
If your girlfriend has an Android phone, then you must select the android option in this step. After this, you will just have to download a 2MB app on her phone. Or if she has an Apple device, then direct your choice to the iOS operating system and get the credentials of the target device's iCloud.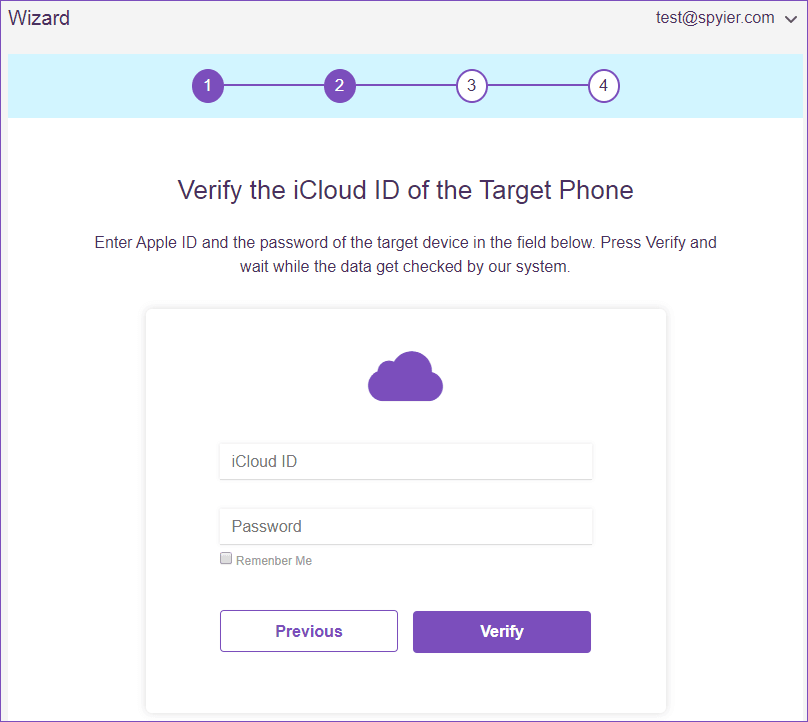 Step 4: Almost there!
The setup process is almost finished, after completing this step you will have all access to the Spyier features. Read messages, track location, and spy on girlfriend's phone text messages.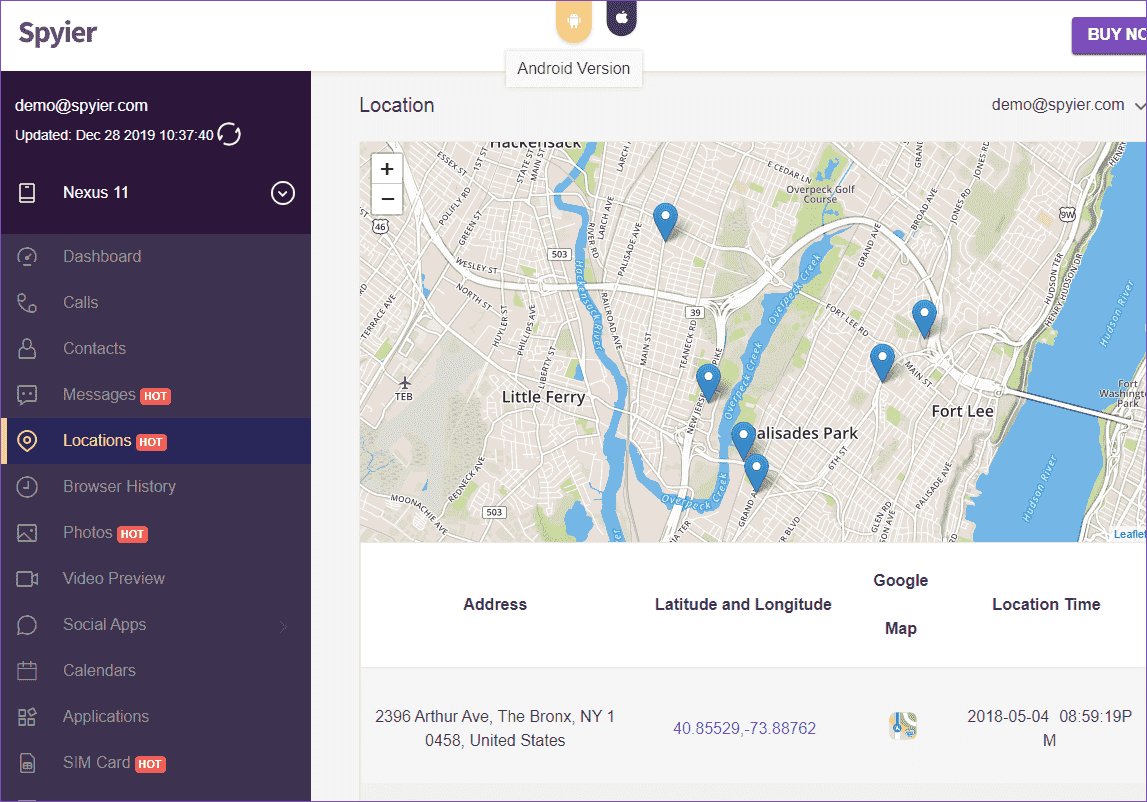 You can find these features and support by clicking on the Dashboard.
Why Spyier Is The Best Tech-based Spying Solution
Well, when it comes to hacking your girlfriend's phone, you need to be certainly careful. You can't rely on any random solution, which is not stealthy and safe. Imagine, what a mess it will be if your girlfriend finds out your suspicion. Hence, to not indulge in something like that, get Spyier, which is certainly the best choice due to,
Reliability: The thing that makes Spyier reliable is its user base, which is extended to over a million users from around 190 nations.
Security: You certainly don't want to leak out any of your devices or your girlfriend device's data. Don't you? Well, Spyier keeps that thing in mind and doesn't store any of your personal information on its servers. This way you will have complete protection.
Affordable: Unlike other hacking software, Spyier is quite affordable. Not just that, it offers you a choice of plans, which will allow you to pay only that amount of the services you take.
No Root Or Jailbreak: Now, if you are a tech-savvy person, you will know how difficult and risky it is to root or jailbreak in order to access a device. With Spyier, you won't have to get into that hassle. All you have to do is follow the set-up wizard and everything is done that effortlessly.
Stealthy: One of the most significant things is that Spyier works in stealth mode, which makes it the best solution for all the users. With Spyier, you can stay relaxed from the fear of getting caught.
Loads of Features: Spyier has over 35 features, so not just text messages, you will have the option to spy on their social media, location, calls, and much more.
Conclusion
For the final word, you do not have to be a 'tech-guru' to know how to hack or spy on your girlfriend's phone activities. Spyier was created to make this easier for all in need.
This app is not just an ideal fit for checking phone messages, but you can also know about her call logs, shared multimedia, location, browser history, and so much more!
With an interactive user-interface, Spyier enables anyone to spy on girlfriend's phone text messages. Not only will this help you in tracking your partner, but also save yourself from getting played-on.
Was this article helpful?