Portable Bluetooth speakers can do what many other types of speakers cannot do. Carry them anywhere and enjoy music for hours. There are many affordable speakers which can deliver magical output and can rattle the earth with their deep bass. If you are looking for Portable Speakers Under 200, here is a list that can help you find the perfect set of speakers to address your needs.
7 Portable Speakers You can get for Under 200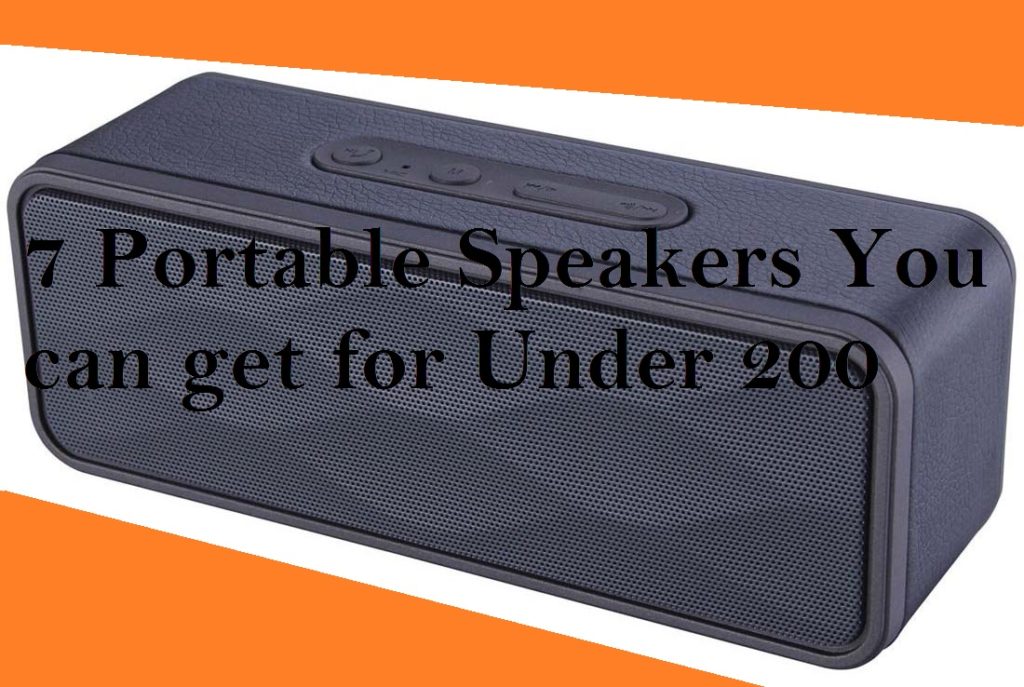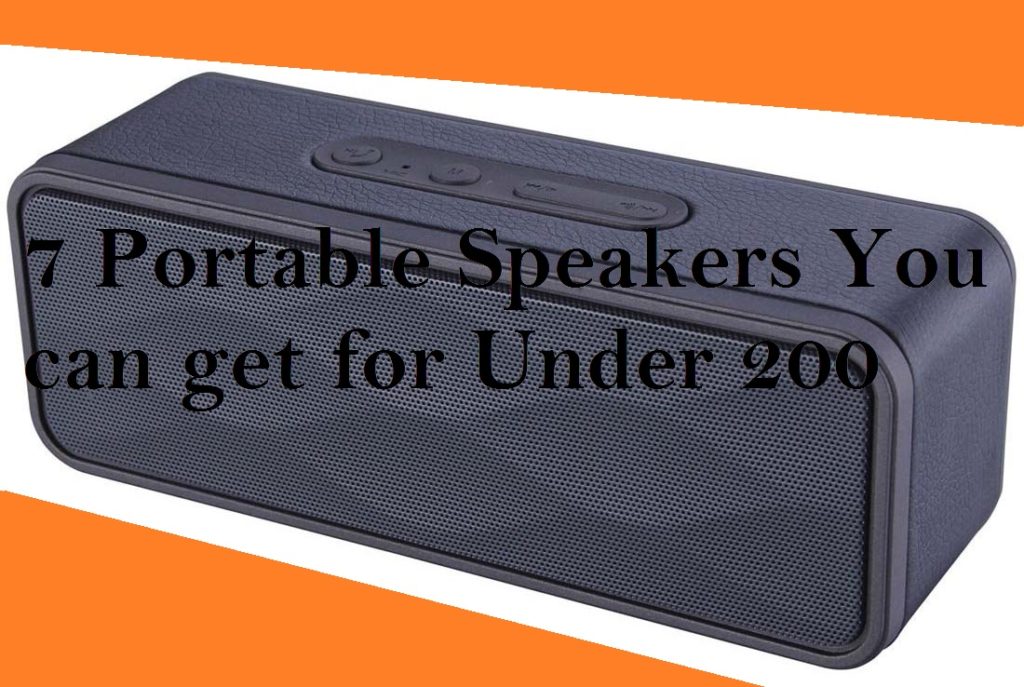 1. Beats Pill 2.0
Deep bass is one thing that defines Beats Pill 2.0. It is, in fact, the best possible portable speaker you can get yourself if you seek the highest possible bass. It generates powerful sound along with high-clarity highs and mid-range. It has 4 advanced drivers that help it generate crisp clear sound. It is a lightweight, powerful set of speakers that also lets you control the music from your smartphone or accept calls using the power of Bluetooth.
It is so compact, it fits your hands. The portable speaker has an elegant design and it is well built. Its battery can last up to 10 hours and there is an auxiliary output. It is one of the best portable speakers you can get for fewer than 200. It costs around $179.99.
2. Philips ShoqBox SB7200
The Philips ShoqBox SB7200 weighs just less than 33 Oz and has a battery that lasts up to 8 hours. This ShoqBox's chrome finish and touches of rubber are not only elegant to look, they also make it a rugged portable speaker. It has extremely high sound output, supported by a Smart Sensor from Philips. It lets you control this speaker with nothing else but your gestures.
Read more: Record Your Favorite TV Series or Movies in HD Quality with Audials Moviebox 2017
3. SCOSCHE boomBOTTLE+
The SCOSCHE boomBOTTLE+ has 11 hours of battery life and weighs 43 Oz. It was designed first with the goal to put it in the drink holster in the bicycle. Thus, it is a true music companion that you can carry anywhere. It makes use of three-driver audio that delivers an output into the air with high concentration. The sound it can create can travel far away without losing its quality and intensity. It costs just $149.
4. BRAVEN BRV-Pro
Weighing just 23 Oz, the BRAVEN BRV-Pro is a waterproof portable speaker that delivers just the perfect package required for those who love to carry music wherever they go. Looking for a lightweight portable speaker that can last longer? The BRV-Pro has a battery life of 15 hours. It is a rugged unit that can even be fit onto your surfboard without worrying.
5. UE Boom 2
Another lightweight portable speaker under 200, the UE Boom 2 weighs just 19 Oz and has a battery life of 15 hours. It is IPX7 rated, so you can treat it anyway you want and it will continue delivering its unmatched sound and bass. This portable speaker delivers even deeper and better bass compared to its predecessor and the clarity is difficult to better. The UE Boom 2 is priced at around $150.
6. Jawbone Big Jambox
The Jawbone Big Jambox is a slightly heavier but high-performance portable speaker under 200. Weighing at around 43 Oz, it is a decently light speaker. Its battery life of 15 hours makes it an excellent companion.
The Jambox has long been one of the favorite outdoor party speakers. It's not just the perfect sound machine; it also draws eyes due to its elegant design. If you are looking for more bass than anything else, it should be your ultimate choice. It costs around $163.
Read more: How to Send a Loud Noise to Someone's Phone – Download Wheres My Droid Pro apk
7. JBL Pulse 2
Just when you thought that you have heard and seen all the great portable speakers under 200, a look and feel of the JBL Pulse 2 lets you know that you are wrong. With 10 hours of battery, it may not seem greater than others. It delivers one of the best-possible sounds a portable speaker can churn out. It is also a stunner to the eyes. JBL has added a beautiful laser light show into this speaker system. Weighing just 27 Oz, it is also a lightweight system. The audio output is crisp and it can also be used around the pool. The Pulse 2 comes at $160.
These are some of the most popular and highly sought after portable speakers you can get for fewer than 200.
Was this article helpful?