Most of the times we hear about the podcast on TV, internet, and friends. But most of us don't know what is podcast? and How to start listening to podcasts? You can start listening to podcast anywhere. So, in this article, we are going to see some stuff about podcast system. Keep reading this article for more information on a podcast system.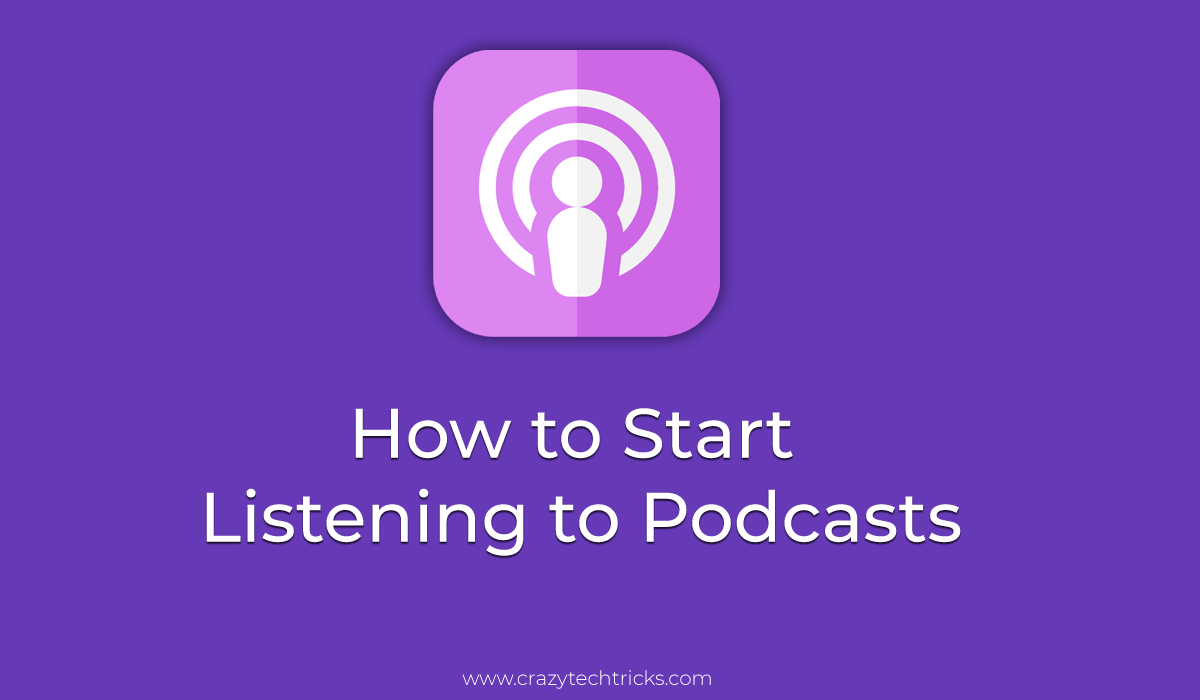 What is a Podcast used for?
Basically, a podcast is a radio show which is conducted on the internet. However, a podcast is not a live broadcast show. It has some differences. A podcast can be recorded at any time and broadcast them later. Some of the podcast services release their episodes once a week and some of them release its episodes daily. You can hear many of the podcast episodes on the radio including all the production values. Moreover, a podcast is a best and least accessible form of media which can be accessed by anyone in the entire world. Also, most the users link to the podcast to a website or iTunes pages so that they can get listen to them where previously they can not.
Read more: iOS 11 – Advantages and Disadvantages [iOS 11 vs iOS 10]
How to Start Listening to Podcasts
To start listening to podcasts, you only have to use an app which you can find very easily from app stores in iOS and Android. Well, nowadays most of the peoples are listening to podcasts from their mobile phones. And this is a great way to start listening to podcast because you will find the go functionality on your mobile phone.
Read more: How to Make iOS 9 Faster on your iPhone
However, you don't have to install any third party app to start listening to podcast. In iOS and Android, you can use the inbuilt apps to listen to a podcast without any trouble. In iOS, there is a podcast app which is already available for iPhone smartphone. So, an iPhone user can easily use it to start listening to podcast on the go. In Android, users can take help of a pre-installed Google's Gapp which is Google Play Music. Using it an Android user can easily start listening to podcast without paying anything to anyone.
Read more: How to Delete Apps on iPad that Cannot be Deleted
Moreover, if you are still looking for a third-party Android app then you can use Player FM Android app which is available on Google Play store to download for free. And, if you are searching for a podcast app for your iPhone then you can use Overcast which a great third-party iOS app to start listening to podcast freely.
Read more: How to Take 360 Degree Photos on iPhone Without any App 
Conclusion
We just now saw everything about podcast system. In this manner, an iOS and an Android user can start listening to podcasts. Make sure you subscribe to the podcast service which you find very amazing. Moreover, some of the podcast services are paid so to start to listen to them you have to pay some amount of fee. Also, you can use your Laptop/PC also to start listening to podcasts using a piece of software. Tell your friends about the podcast knowledge and let them also use the podcast system also like me and you so that they can start listening to podcasts.
Was this article helpful?