The ongoing COVID-10 pandemic has done more than scare us into our homes and shut down business after business—it's caused an unfortunate uptick in cybercrimes and hacking.
Being hacked is something we are all taught to avoid with every click. After all, a hack can lead you to have your personal information stolen, your identity stolen, or your device rendered useless.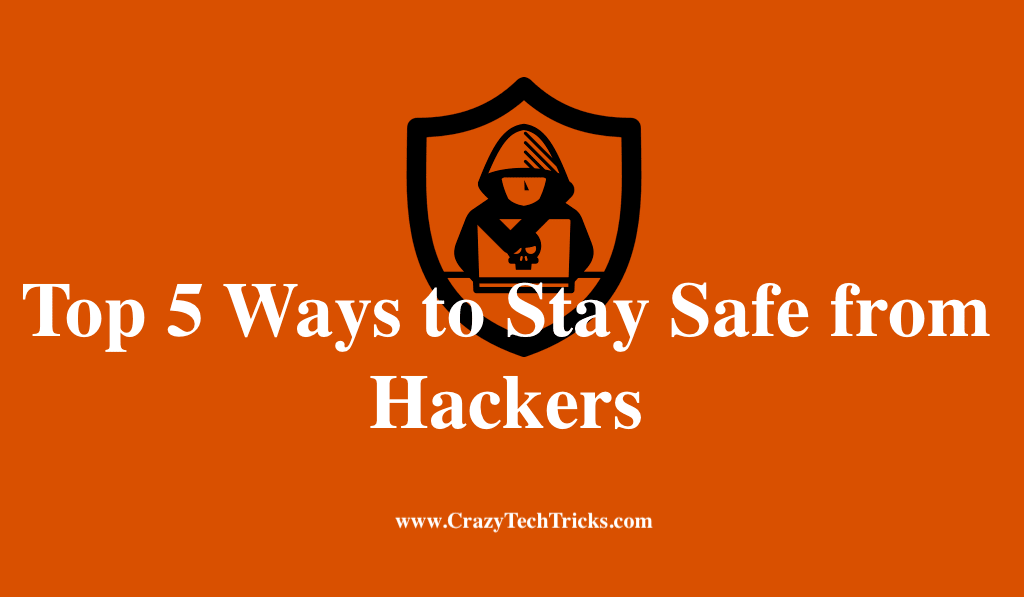 5 Ways to Avoid Hackers
Despite being taught not to avoid cybercriminals and hackers, we're rarely taught how to do that. Today, I want to teach you 5 ways you can make sure you never get hacked.
1. Update Your Device
Let's start by talking about your device OS. Windows, macOS, Linux, iOS, or Android: they're all vulnerable to hacks. Mobile operating systems used to be safe, but hackers have gotten smarter.
If you don't take proper care, any hacker can get into your operating system and steal your data. To avoid this, you should update your device as often as possible.
I know, updates can get quite annoying, especially Windows updates. But it's worth it. Each update tends to come with security patches to security issues present in previous builds. In other words, updating your device makes it harder for hackers to, well, hack.
2. Use a VPN
When you browse the Internet, you may not think of the various third parties lurking around, watching your every move. Corporations are always looking for ways to scrounge up your data, and hackers lie in wait for you to click the wrong link or download the wrong program.
But you may not know that simply browsing the Internet may be enough for a hacker to hack you. With an unencrypted Internet connection, hackers can easily view your online activity, resulting in a loss of privacy.
Making sure this doesn't happen is as easy as using a VPN. Based on ExpressVPN's guide on what is a VPN, a VPN can encrypt your information and hide your IP address, making it near-impossible for anyone, ISPs included, to monitor your activity.
3. Don't Give Out too Much Personal Information
With social media being one of the main ways to stay connected with other people and cultivate a following, you may be tempted to give out more personal information than you should, such as your real name, phone number, email, and various other pieces of info.
Don't.
See, giving out too much personal information makes it easier for hackers and other cybercriminals to get a read on you and pinpoint where you are, your online activity, and when to best hack you.
To avoid this, refrain from handing out too much information about yourself and your personal life. Even when it may seem tempting, remember the repercussions.
4. Use a Password Manager
Using the same password for everything or using short, weak passwords puts you at risk of hackers easily getting into your accounts, and you may not even know until you lose the account completely, which will result in a gigantic loss of security and data.
That's what a password manager is for. A password manager stores all of your passwords, creates strong passwords for you, and keeps them all encrypted. It's a really useful tool that can keep your accounts safe since you won't need to worry about keeping up with passwords.
5. Practice Proper Cybersecurity Etiquette
Having your information stolen and your privacy ruined isn't something any of us want to experience, but the only way to prevent that is to practice proper cybersecurity etiquette.
The tips I've listed throughout this article are ways in which you can practice proper cybersecurity etiquette, but it's up to you to continue doing so after clicking away from here. Practice proper cybersecurity etiquette, and you'll find yourself with peace of mind.
Conclusion
Without proper cybersecurity, you'll be left in the dark—hackers will have easy access to your information and identity. Whether you use a password manager, a VPN, or refrain from using social media, always remember that doing something is better than nothing. Being ignorant of the threats populating the Internet will only cause more harm than good.
Was this article helpful?