Vidmate, as many of you know by now, is an excellent app. It is a one-stop solution for downloading all the videos, movies, television series and music you like. Sporting a built-in web browser and a smooth user interface, this app is easy to understand even for those who just cannot pick up the technicalities of downloading from apps like a torrent. You will have an ad-free experience while using this app. This app can be easily downloaded on Android, PC or BlackBerry Devices. So here we are about to guide you step-by-step on how to install and use this excellent app on your devices, Read on to find out.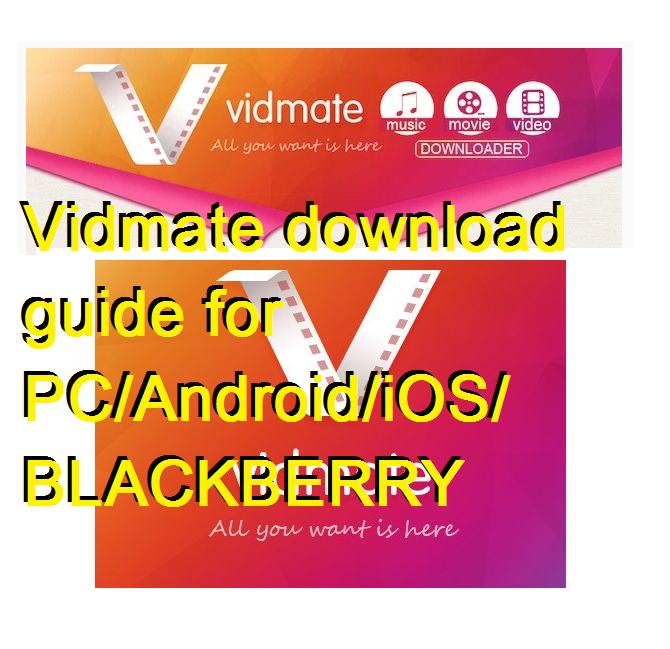 VIDMATE FOR PC/LAPTOPS/MacBooks:
Downloading the Vidmate app for PC is simple and can be done without much hassle. First of all, you need to have an android emulator on your PC such as BlueStacks or Andy. Most of you might already have it, and for those who don't, you can download the BlueStacks emulator from their official website that is bluestacks.com. Once you are done with downloading the emulator, you need to install it on your PC. It may take a few minutes. Now, open the app and type "Vidmate app" in the search tab. You will find the correct app. Click on to press Install. In not more than a few minutes, you will be ready to access this app on your PC. Also, this process will be the same for your Windows laptops as well as your Macbooks.
This app is officially not yet available on Google Play store, but if your devices have an Android 2.2 or higher version, you can easily download it using the apk file. First, you need to browse the net and download the apk file on your device. Once it gets downloaded, you just have to run the file. The app will get installed in no time and you, my friend, are good to go.
This procedure is not very different from the one used for Android devices. First, you need to download the apk file for the app. You can get the apk file quickly on some websites by merely browsing the net. Next, you execute the file. Accept the permissions, and the data will be installed hassle-free.
Well, iPhone users may not be happy to hear this, but as of now, the Vidmate app is not available for the iOS platform. However, seeing the popularity of the app, we are pretty sure that the iPhone users will also be able to enjoy this app on their phones.
Was this article helpful?