Any small business begins its activity by setting the necessary documentation to ensure an optimized workflow. The exclusivity agreement guarantees that the parties that sign it only purchase from the seller specified in the document. You can create a complete and detailed exclusivity agreement which helps you peacefully work with your suppliers and partners. See how to make the most out of such a document!
Such agreements are as vital as it is the information contained inside them. In the absence of specific detail, the contract may turn out to be signed in vain. However, if crafted correctly, the exclusivity agreement helps you grow revenue faster by offering products or services for specific features, or you receive products no one else can use.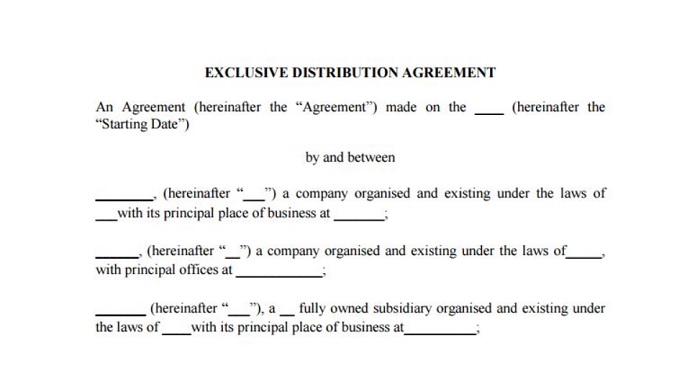 How to Create a Successful Exclusivity Agreement
So, you're an entrepreneur, hoping to grow your business. You might have read about exclusivity and confidentiality, but you're unsure what such a document should include. This list discusses everything that you should consider during the negotiation and when developing the contract. Here's what you should do to compile a perfect agreement.
Read more: Top 10 Best Calculator for Windows 10 PC/Laptops – Mathematical Calculations
Research
Before you begin working on the agreement, you should find the best way to compile it without wasting too much time. Templates help you shorten the time you need, save resources and minimize the risk of omitting any essential information.
According to Templates Assistant, the best such contracts should be developed depending on your field of activity and the services or products mentioned in the document. You can find more examples here to see if your contract also needs confidentiality sections.
Read more: Complete List of Google Home Commands – Top 100+ Commands
Time Limitations
Contracts should ensure transparency for everyone. Nobody wants a contract which lasts forever – not even yourself. You might change your mind in a few years and look for other sellers, suppliers or even distributors.
The most obvious and important aspect of the contract is time. The ideal time frame for such a document is between six months and two years. After you negotiate the element, make sure that you follow the established timeframe.
Read more: WiFi Router Tips and Tricks – Buying guide for WiFi Router – Top 5 Router
Limit Competitors
When compiling an exclusivity agreement as a seller looking for distributors, you should negotiate competitors. Buyers usually want to sell your products over any other competing brand. However, by including names in the contract, you get to make small deals without breaking the terms.
This limitation works as a protective shield which allows you to sell to the general stores. Usually, negotiation only involves competitors from the same industry. For example, if you supply Facebook with services or products, you can consider Instagram, Twitter or Snapchat as competitors. However, you shouldn't be forced to limit your sales to an airline company or a farm.
Mention Geography
There are cases when the above negotiation doesn't turn in your favor. If so, discuss geography and include it in the contract. Feel free to talk about where your products or services will be sold or purchased from. If within the United States of America is not enough for you, ask for state names.
Remember that no spoken discussion is valid until it's visible in the contract. If something is vague, you might have trouble interpreting the information later. A deal which doesn't include names and specific information will need annexes and adjustments. The other parties might be resilient to changes or might not find the time to sign annexes as quick as you need.
Mind the Details
Some of the most valuable pieces of information from your contract our company details. Make sure your business's data, as well as the other party, is correct. Include every aspect that identifies you as a business. You can find such information in templates and use them in your contract.
Even though many business papers mention it, the confidentiality aspect is a matter of choices. While some companies embrace them, others don't. However, you can consider a trial period and then decide upon the confidentiality needs of the deal.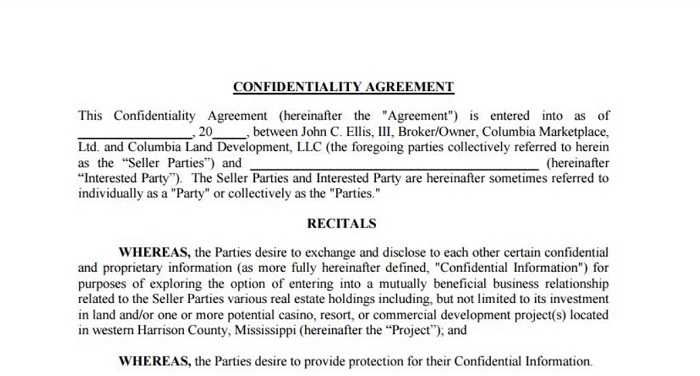 What Else Should an Exclusivity Agreement Contain?
Duties and rights – for you and the distributor or seller.
Post-termination obligations.
The treatment of new vs. updated products within the contract.
What Shouldn't the Contract Contain?
Automatic renewals of the contract.
Updates without notice or signed confirmations from the other party.
Bonus Tips
Whenever you're unsure of specific data, consult with a professional. A lawyer should also review your agreement before you sign it.
Consult with the other party before printing out the contract. Also, make enough copies for you, the other party and local authorities.
If you compile the document online, keep a back-up of the file in your computer. You can also scan the contract and keep it in a password-protected folder.
Working with Contracts
The exclusivity agreement is enforceable by law especially if it involves a non-competing clause. Competition between parties might raise problems in individual states, such as California. These contracts usually protect both vendors and distributors from worries that partners might work with competitors. They allow partners to develop campaign and open new doors to marketing initiatives.
Exclusivity involves commitment. Business partners appreciate it and tend to show their recognition for the more significant place in the market they receive. Both parties can freely develop through some creative ideas.
Research on document templates and make sure that you compile professional documents. Your prospective suppliers or distributors will look forward to negotiation after reading a well-written contract draft.
Trending: How to Boost your Internet Speed with Google DNS
Was this article helpful?