Today's technology does not only help us improve the quality of the services we deliver but also facilitates our work. Can you imagine now not having mobile phones or computers? It would certainly look like a nightmare. These devices offer you the chance to contact others and be contacted no matter the time or location. We are all grateful that the days when you could not be contacted outside your office are gone.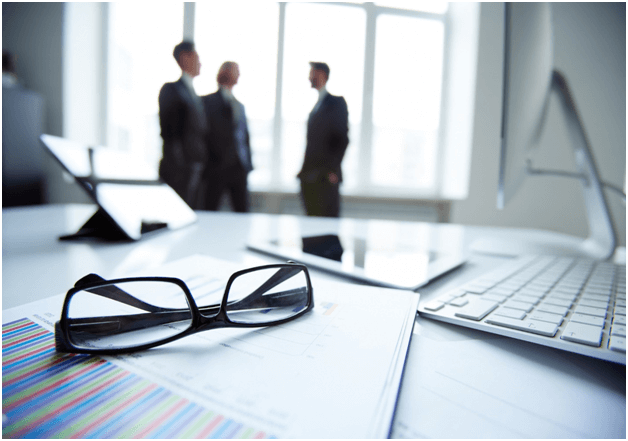 Millennials are unable to work without technology since it powers the workforce, allowing it to access data on demand and contact people from across the globe. Hence, the workforce's productivity has boosted due to the advancement of technology. Technology is better and safer, enabling safe employee login portals, better internet connection and innovative devices meant to ease our work.
Read more: How to Delete Voice Recordings from Google Home – 100% Working
1.Efficient Collaboration Tools
Working with your team on a project would be a drag without all the necessary technology. Imagine writing by hand all the information you need instead of making a presentation for the managers. You will need a support on which you could store information that could help you design the project. As well as communicating with the co-workers outside the office. Your team's collaboration and productivity will suffer if not having the necessary tools. Use Microsoft Teams or Skype for Business since these are tools that can facilitate your teamwork. No matter where they are, the whole group can instantly communicate. In case you need a space to store useful information, try to use a platform like SharePoint. In this way everyone would have space where they could store the necessary materials and work simultaneously.
Read more: How to Fix Windows 10 Bluetooth Not Working – 2 Best Methods
2.Technology-Inspired Spaces
Well-developed companies use technology to inspire their employees and boost their productivity. A nicely decorated office, with all the equipment needed to be efficient can help you provide quality services. Technology encourages social development and bonding in the workplace, being used to satisfy individual preferences. Employees find it easier to work individually or together when they have a well-designed working space meant to improve the work quality. As an employer, even if this may be expensive, modernizing the offices will be worth it when every employee will know how to develop a flourishing collaboration with their co-workers. When an employee has everything he needs at an arm's length, they are prone to focus more on their tasks and work effectively.
Read more: How to Delete Alexa History All at Once – 100% Working
3. Time Tracking
Time is our greatest enemy when we have to many tasks to accomplish and so little time. Furthermore, time has a key role in our productivity as well. We do not need to complete our tasks fast but we also have to give the best we can. It is not enough to be fast if you cannot provide good quality services. Nowadays, it is easier to track the development of your tasks by using an online productivity tracking tool. In this way, besides time tracking, you will learn how to keep track of project management and goal progress. At the end of a project, you will no longer face surprises since this type of tool is meant to show every co-worker's contribution. Companies do not need to rely on certain employees especially hired to monitor the productivity and activity of others. Technology can do this for themselves.
Read more: How to Fix Bluetooth Icon Missing in Windows 10
4.Improved Networking
At work, developing and nurturing collaborations with others from across the globe will be made in the blink of an eye. The stress about losing someone's business card or collecting a bunch of them it will no longer exist. Thanks to the evolution of technology, you can find all the necessary information online, being able to contact whoever you need. LinkedIn can facilitate this process, featuring specialized networks for every sector. Hence, you will be able to find partners extremely fast, connecting with people eager to work in the same branch as you.
5.Effective Marketing
Instead of paying great amounts of money for commercials or placing newspaper ads, you can now use more efficient tools for marketing purposes. The marketing department can develop new strategies meant to enhance the company's image and increase the audience. Try to use marketing campaigns on Facebook and Instagram to target the audience you want to reach. Furthermore, the payments will be less expensive for these modern marketing strategies, contributing to your company's evolution. Forget about poor quality work due to the lack of technology. Now you have the chance to transform your marketing team into a productive one, meant to support the company.
The evolution of technology and all the devices and tools that exist nowadays can improve the quality of our work and empower people to provide quality products and services. When you are offered the aid and tools needed to complete your tasks, you are likely to do a better job since technology facilitates the work.
Was this article helpful?