I will do a complete analysis on every factor of Android Phones, tablets, and all other Android Devices. I will tell you all the best and secure methods for Android security and Android Security Apps. You can keep your Android device secure from viruses and all other harmful hacks.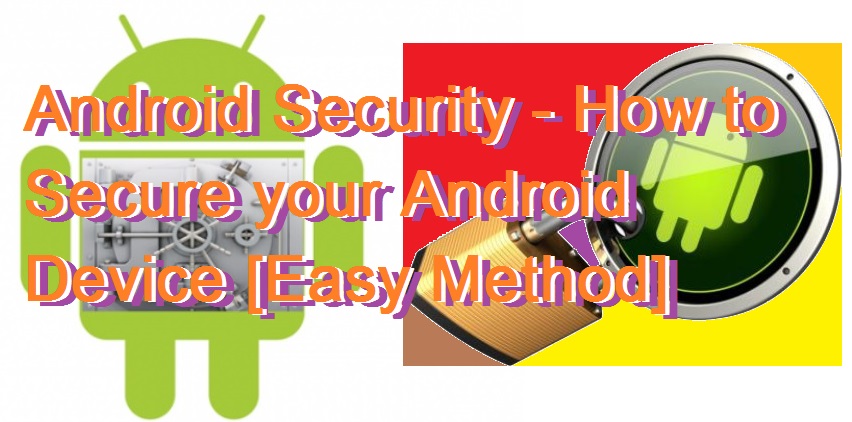 Android was developed by giant search engine Google. Android was first introduced in the year 2008. Earlier, Android was not very famous as they were competing with iPhone. But, later Samsung took Android as their OS and made it famous throughout the world. Currently, over 1.5 billion people use Android OS. Yes! You heard it right. Over 80% of the world, Smartphone has Android OS.
Read more: How to Setup Laptop Alarm Clock that Works in Sleep Mode Windows 10, 8.1 ,8 and 7
Android Security – How to Secure your Android Device
Well, lots of users big lots of problems too. Several hackers try to hack Android devices every day. Google spend billions to secure Android security. But, still Android lack of security. Yes! Android lack of security. Earlier this year 300 Million Android Phone hacked. This hacking was introduced by the group of hacker and stole all your private information. All the contacts, details, saved passwords and saved documents were leaked to a third party. If you are scared of these hacks and want to keep resolve Android security issue. Then, do follow the steps listed below.
Android Security Apps
There are several Android security apps. But, it is hard to judge which one is better. These Android Security apps secure your Android device from all unwanted hacks and virus. These days having an Antivirus is a need for Android Phone. If you search for Antivirus then, you will find thousands of Antiviruses. But, it is hard to see the perfect Antivirus for your Android device.
Read more: How to Reset Windows 10 on PC/Laptop Without any Software or CD
Android Security Apps Free Download
I will tell you few Android apps which will help to secure your Android Security. You can download these Android security apps on your Smartphone or iPad.
Top Android Antivirus
It is free Antivirus and used by over 500 million people. It secures your Android phone and blocks all kind of malicious files and software which can harm your Android device. [LINK]
It is one of the best Antivirus in the history of smartphones. The deep scan of Malwarebytes can even detect virus from your system files. [LINK]
There are several Antivirus presents. But, I would personally recommend you these two Antiviruses only. I have used both of these antiviruses, and both of them work great even in a free version.
Read more: Top 10 Reasons Why your Smartphones hang
Resolve – Android Security Issues
You can remove any Virus from your Smartphone using tricks. But the thing is how you can resolve Android security issues? I will tell you some steps which will make your Android phone secure for whole life. Follow simple methods listed below to determine Android security issues.
Don't download apk files on your Android Phone – Disable apk files
Yes! You heard it right. Never download any .apk files on your Android phone. This apk file contains several viruses which can harm your Android phone. They can even damage your Android device system files. Apk files are very dangerous for your device. Sometimes, apk files hijack your Android phone and disable all the features.
I would suggest you not to download Android apps from unknown sources. If you want any Android apps. Then, make sure you install it from official Google Play Store. I would also recommend you to change your setting to default settings.
Visit settings => Security => DONT ALLOW INSTALLATION OF APPS FROM UNKNOWN SOURCES. Make sure you uncheck that option always.
Turn Off Notifications Android & Notifications Android Sounds
You must have seen a lot of notifications on your Android Phone. These notifications are entirely useless, and it can harm your Android device when you tap on them. Whenever you download an application from Google Play Store. Then, it has an inbuilt option of showing notification on the top bar.


These notifications hijack your Android phone, and later you see Sex Pop-up Ads. These popup ads ultimately damage your system files and automatically start your internet data pack. It disables all touch features and starts downloading its app with your approval. We have earlier discussed on How to Remove Virus from Android Phone. You can check and secure your Android device.
Read more: Google DNS vs OpenDNS vs Comodo DNS vs Norton DNS – Which is Best DNS Servers?
Android Security Update
Android keeps on updating its OS system to secure its Android security. These updates are regular, and the Android security update is available for every Android device. Users just need to tap on updates or keep checking for software updates. Upgrades consist of fixing several bug issues on your Android device. These updates also help in securing your personal data.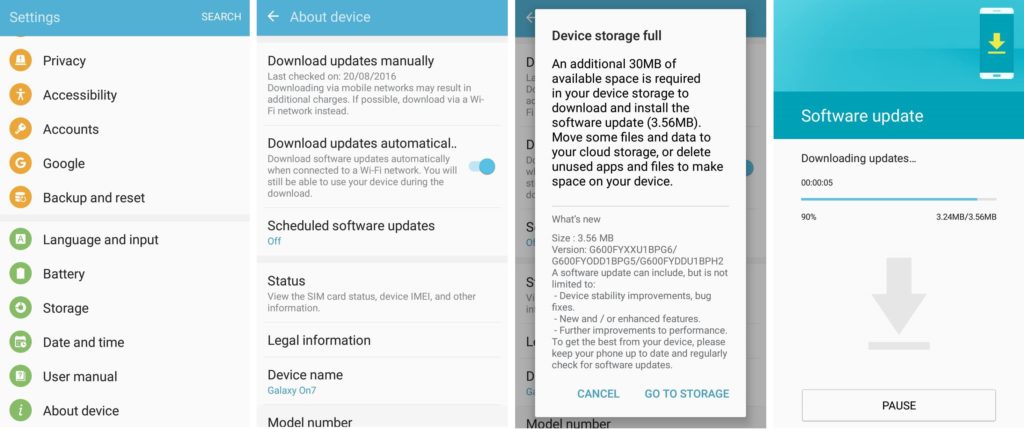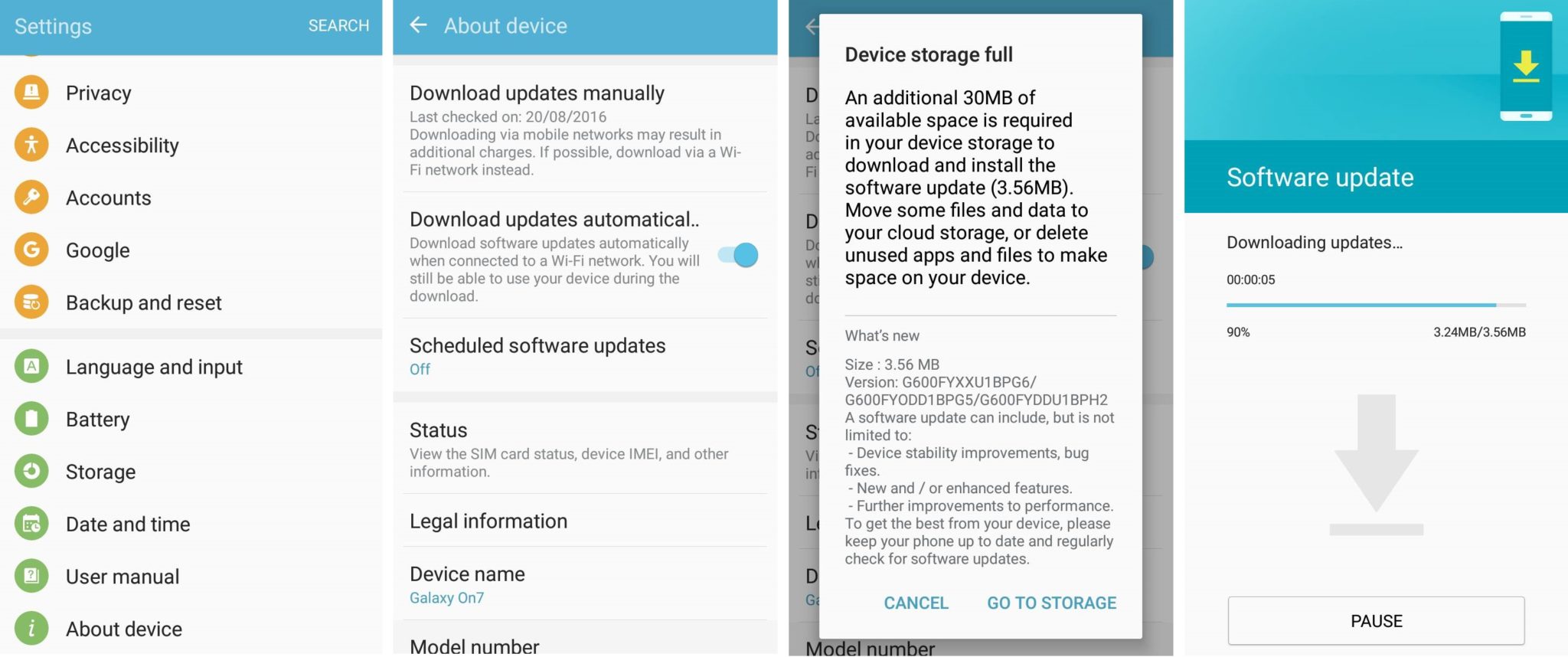 Android Security Update makes a firewall. It makes almost impossible for hackers to hack any Android devices. These updates force the pirates to start from scrap when you update your Android phone. I would personally suggest you always to update your Android phone whenever you get a notification.
Visit settings => Scroll down and tap on About Phone => Tap on Software Update
Don't Root your Android Device
Rooting is a crime which you do on your Android device. These days several people root their Android device to unlock several features of Android. But, While rooting the Android device users always compromises with Android security and their data. When users Root their Android phone. They instantly lose the warranty of the Android device and open the doors for viruses. There are several reasons for not rooting your Android device. I would tell you top 10 reasons which will help you in understanding better way.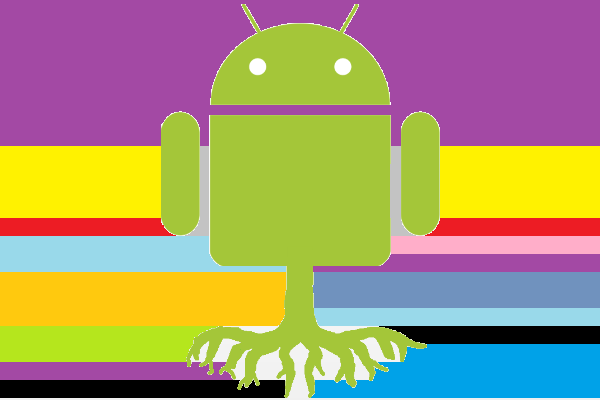 Top 10 reasons not to Root your Android device
You will lose the warranty of your Android device.
No security support from Google.
All your system apps will be at risk.
It will be easier for hackers to hack your Android device.
It will affect the existing application of your Android device.
Your Android device will become slow in working.
It will drain your battery faster.
Several system apps will be automatically disabled.
All your data can be stolen.
You will not get official software updates.
Read more: Top 10 Best Android P Features You Must Know – Latest Android Version
Last Words on Android Security – How to Secure your Android Device [Easy Method]
I have shared every way to secure Android device. If you are serious about Android security. Then, I would personally suggest you, follow all the listed methods above. So, was this article helpful? If you have any reading this Android Security. Then, make comment below and don't forget to share this article with your friends.
Was this article helpful?