You can quickly remove virus from Android Phone. Remove all kind of virus from your Smartphone. You can delete all kind of Shortcuts, popup ads, and sex virus from your Android Mobile phone. I will also tell you tricks to protect your Smartphone from Malware. Increase your Smartphone privacy and reduce the risk of the virus.

How to Remove Virus from Android Phone
Are new applications popping up every day? We are sure many ads and pop-ups keep showing and annoy you to the limit. While doing so much, your phone would have been susceptible to a virus which is harmful to your phone's health as virus phones over the time have doubled. Users can also remove shortcut virus from pendrive. Here's a comprehensive way to get rid of all the viruses bugging you and the entire question that you have in mind. Just follow the guidelines to remove the virus from Android phone, and you're good to go.
---
How is Sex Virus Installed on your Android Phone
Well, any malicious software or malware or virus could attach itself to your phone while you're downloading something just like you do on your PC. There are very smart tricks that make you download the software and there you are getting annoyed by viruses. The most common applications which can affect your Smartphone is personifying features like themes, wallpapers, etc. The ones that remained full of infection from the Play Store include Wallpaper Dragon Ball, Finger Hockey, Subway Surfer Free Tips which use Trojans to pass the security walls of your phone.
The best part is that Google Play Store has now managed to get over 10,000 apps away from viruses before being removed.
---
How to Find Out What App is Causing Pop-Ups
You guys may be facing too many pop-ups on your phone while using some apps on your phone. Some pop-ups are for advertisements, and some of them are for promoting the apps services. But, the thing is that how should you find out that which app is causing the popups on your phone. It may be possible that you have recently installed any unwanted application on your phone. Though, it's your responsibility to uninstall it.
Moreover, it's possible that an essential app has started showing you the popups. The best way to stop is that recognise the popup and target a particular app for that. Then, head up to the Settings > Manage Apps >  Select the app from the list. Turn off the notifications of the apps that's it. Well, If you want to remove virus from Windows system registry file then do read our article.
---
What can a virus do to your Android Mobile Phone?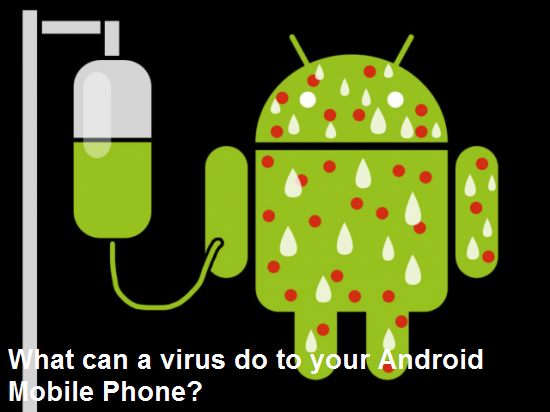 The most important thing is that it steals your information or in other cases even sends messages that then charge premium rates. You would also see that in your regular apps there are ads and other things. These applications can also take off information through their channels and send data with more permission that you have given for the main app to access. Most of them can do the following:
Send SMS.
Collect information such as GPS, Contacts, E-mails and send them to third parties.
Deliver push notifications to the Notifications bar to show them under the tab.
Create icons or icon ads that when touched give additional search options.
Record conversations and send them to attackers.
Download more infected software on the phone.
Subscribe to premium services.
Control phone activities increasingly.
Send your data.
These Viruses are very harmful and can send your private information to anyone in this world. So, let's quickly remove the virus from Android mobile phone. There are plenty types of computer virus.
---
Remove Virus from Android Phone – Remove Shortcut and Sex.Apk files
You first need to uninstall the app.
Uninstall all the applications which you have installed on your Android Phone.
Note: Don't remove official applications.
Now, Reboot your Android Phone, and you will see a few applications again installed on your Smartphone.
Now,
Settings=>Security=> Unknown sources.
Now, Make sure you haven't Allowed applications to install from Unknown source.
Now, again reboot your Android phone and check whether any installation takes place or not.
Visit the Google Play store and install Antivirus.
You can install any free Antivirus from Google Play store.
Now, reboot your Android phone, and you will see all sex virus, popup ads are removed.
Go to Settings, App Manager, select the App, go to More Info and Uninstall the App.
The app shall be removed as soon as you press OK.
Install an antivirus like Avast Free Mobile Security
Read more: Top 20 Types of Computer Viruses – Names of Computer Viruses – 2018 Updated -Beware-
---
How to Protect your Android Phone from Malware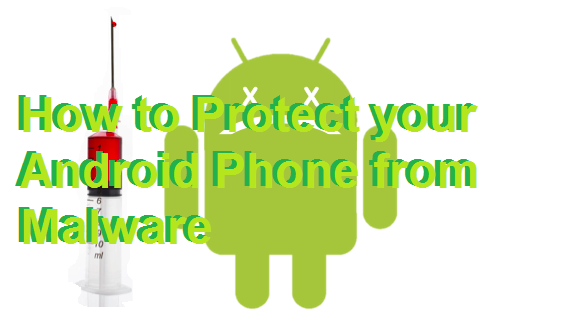 There are 5 key things to keep in mind for the health of your Android Mobile phone.
Check the publisher of the App.
Look for good authentic reviews or trusted company reviews.
Check if it is not asking for permissions that are not needed for that app.
Do not install.APK files of APK package directly which are third-party apps for other primary ones.
Do not think that antivirus is useless, install it and let t do all the work.
You can now be stress-free as your Android phone is now fully secure, and nothing can make it vulnerable to threats anymore!
Was this article helpful?