United States Space agency stated that. They will use Boeing, SpaceX to send flights to ISS [ISS- International Space Station]. It will save millions of dollars. The astronaut is sent to ISS for the maintenance of satellite and space exploration. Around 6 people can stay at ISS. It will cost around $58 million per seat. To send an Astronaut through Boeing SpaceX space flight, which is way much cheaper than Russian Soyuz spacecraft.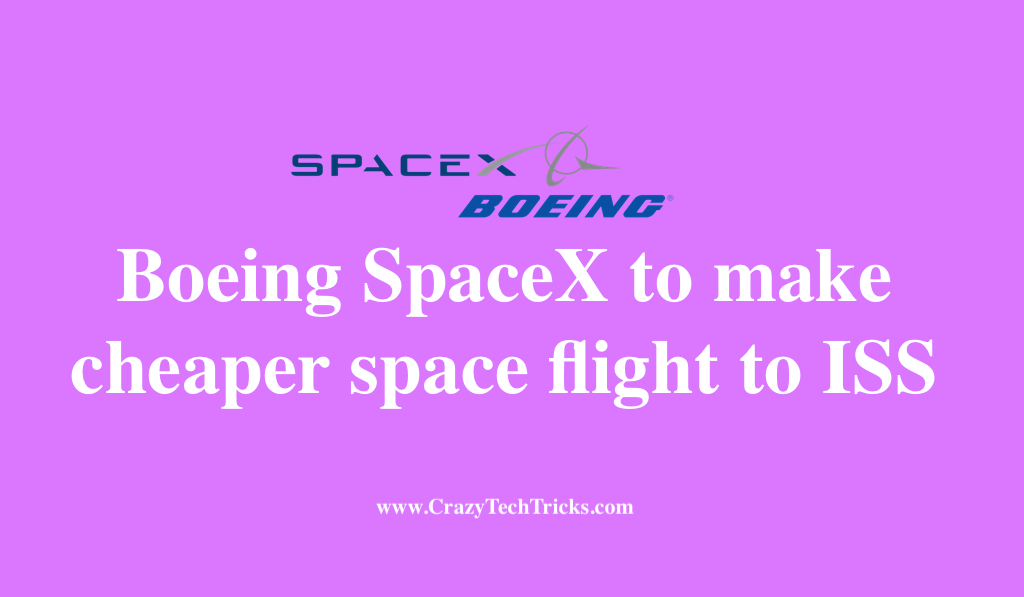 After spending a massive amount of money on the space shuttle program. In the year 2011. The United States stopped all making of the shuttle after they decided to retire their space shuttle. Currently, they are directly dependent on the Russian Soyuz spacecraft. Due to many issues with Russia. NASA agreed to let the private company make spacecraft for NASA. In the same year 2011, they released the contact. Later Boeing's CST-100 and SpaceX's Dragon won the contract.
 Read more: Never judge a smartphone on its camera pixels
Why they want to send through Private spacecraft
NASA is directly dependent on the Russian Soyuz spacecraft, which is currently the only way to send Astronauts to Space. It cost $70 million for per seat to send an Astronaut to space. Which is way much higher than Boeing SpaceX flight will cost. Currently, NASA is forced to send their Astronauts to Russian soil.
 Boeing SpaceX spacecraft
There is development going in Boeing SpaceX spacecraft. By the end of 2016 or 2017 starting. They will complete all construction and ready for spaceflight, after all the approval from NASA space agency. It will be profitable for the United States. They don't need to pay to Russian space agency to send there Astronaut to space. NASA will give all contracts to Boeing and SpaceX.
CONCLUSION
It will help the United States in saving their foreign reserves. It will also start a competition between private companies in the United States, which will make the future flight to ISS more cheaper. It helps to send the Astronaut from the American soil. In future ISRO space agency from India is working to make their spacecraft. Suppose the Indian space agency ISRO [Indian Space Research Organisation] can make their own spacecraft. Then it will be 50% cheaper than Boeing SpaceX spacecraft.
Trending: How to unlock smartphone pattern lock
Was this article helpful?