Get all your answer related to how much space does Windows 11 take on a SSD. I will share the exact size of Windows 11 on HDD and SDD. You can even clear space to install Windows 11 on your PC/Laptops.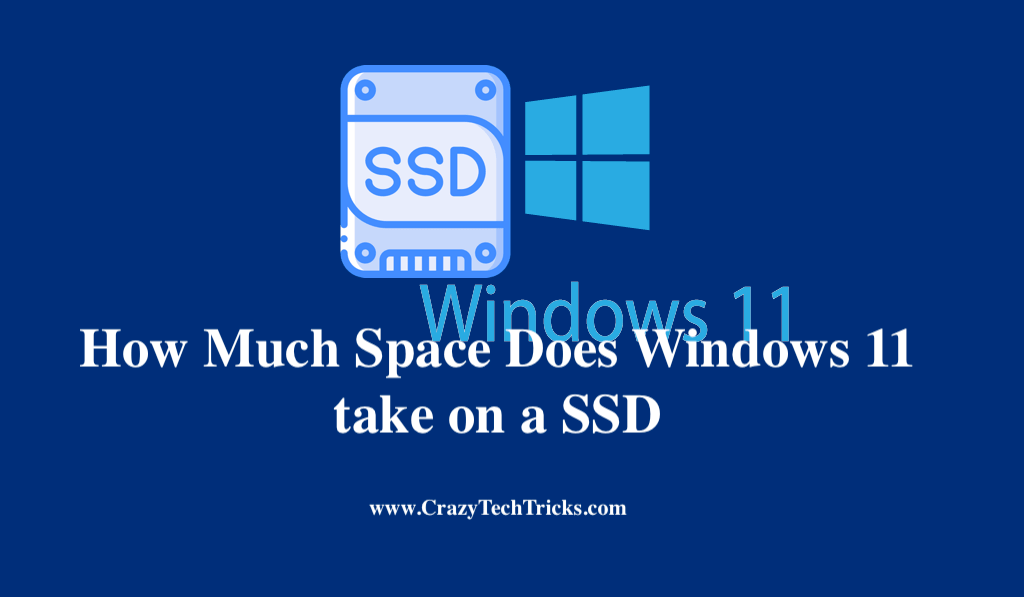 Before installing an operating system on your computer or laptop, you should check how much disk space it will require. However, the question is essential to people who only employ SSD storage medium. These days, almost everyone opts for an SSD over a traditional hard drive when purchasing a new laptop or desktop computer. However, as it turns out, SSD will not provide as much storage space as an HDD.
If you don't have much space in your storage media, running an OS that doesn't leave any room to work may cause storage problems. Ensuring that you have a suitable amount of SSD storage is necessary to avoid such problems. So, For those who are particularly concerned about the amount of space required, it is necessary to understand the size of Window 11.
Read more: How to Increase Space in Windows 11
How Much Space Does Windows 11 take on a SSD
To install Windows 11, you must have a computer/Laptop equipped with the required system and hardware specifications. You may have observed that one of the criteria in your computer is for a storage disk with a capacity of 64 GB or above.
As we look deeper, we discover that when Windows 11 first launched, it consumed even less space than Windows 10 did at the time. Alternatively, SSDs and HDDs have 16 GB of memory per 32-bit operating system and 20 GB per 64-bit operating system. It does not imply that they omitted any previous version features.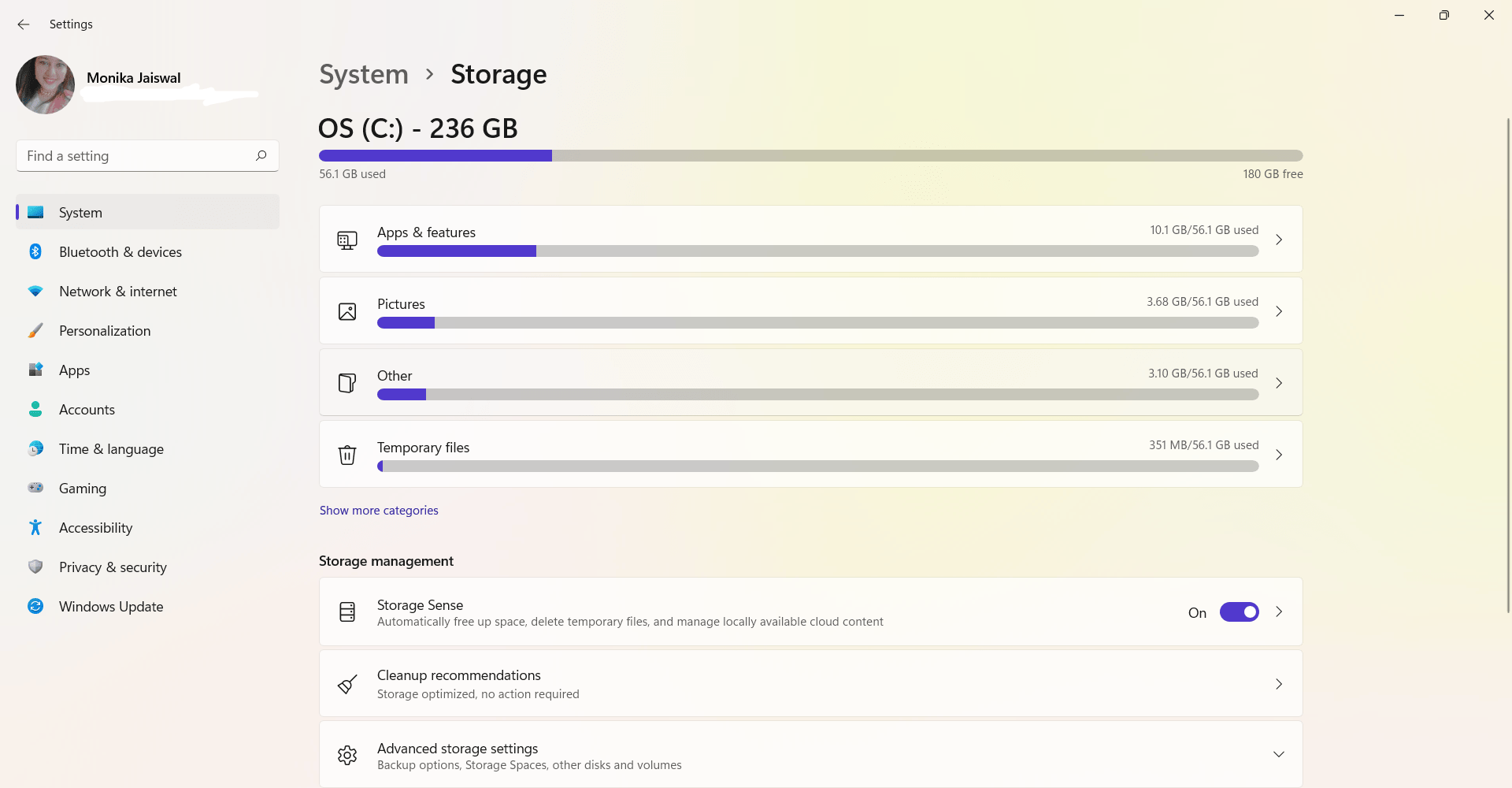 Windows 11 requires only about 27 GB of space when it is first installed on your hard drive. Installing updates, however, will over time take up more space on your SSD as it becomes larger and larger. Make sure to leave a little extra space on the section where the operating system is installed, no matter how it arrives. Aside from that, you should never fill it with data. To ensure that the operating system runs smoothly, you should leave a portion of your partition free to accommodate the free space.
Read more: Increase Size of Taskbar in Windows 11
Also, you are more likely to experience a system freeze in case of a lack of available disk space. Ensure your SSD has enough space to prevent running out of space after installing the operating system. In terms of how much space does Windows 11 take on a SSD? Now, let's have a look at how to make SSD space available.
Read more: Create a Guest Account on Windows 11
How Clear up Space for Windows 11
It's easy to upgrade to Windows 11 even if you don't have a lot of space on your hard drive. This section will demonstrate how to clear up SSD space once you have successfully installed Windows 11. These are:
Erase the bloatware
Eliminate Windows. old
Read more: How to Remove Broken Registry Items on Windows 11
1. Erase the bloatware
As with any piece of computer software, bloatware is a nuisance. There are a ton of bloatware applications that we'll never utilize when we install a Windows OS. These include apps for music and sports as well as weather and financial apps. To free up space on your device, you can delete some of the pre-installed applications. Although this requires some time, it is worth the effort in the long run.
2. Eliminate Windows. old
If you were previously using an older version of Windows, you will most certainly have a "Windows. old" folder on your computer after installing Windows 11. This folder contains a copy of your old Windows settings in case the new operating system is corrupted.
In addition, this folder takes up a lot of SSD storage. In case Windows 11 installation goes smoothly, and you don't need it anymore, you can delete the "Windows. old" folder.
Read more: How to Test Hard Drive Health on Windows 11
Conclusion
Moreover, I hope we have answered how much space windows 11 take on an SSD. Every Windows 11 installation is different in size. Windows 11 typically requires 27 GB of disk space for installation. Additionally to the 1 GB of pre-installed software, Windows 11 includes several other files.
Because Windows 11 does not necessitate a large amount of storage space, you may install the operating system on your older, low-end computers as well. You can, however, use our advice if you're running low on memory and want your system to work smoothly.
Was this article helpful?