Everyday several Facebook users upload videos. About 70% of the Videos are posted again and rest 30% are unique. Some videos grab people attention and become viral easily. These days if you have a good unique video then it is easy to make it viral. Recently you must have observed Facebook auto-play videos. It instantly play all videos which are present on your homepage. Just after the launch of Facebook auto-play video. Several videos has become viral and daily 72 million people are viewing videos on Facebook.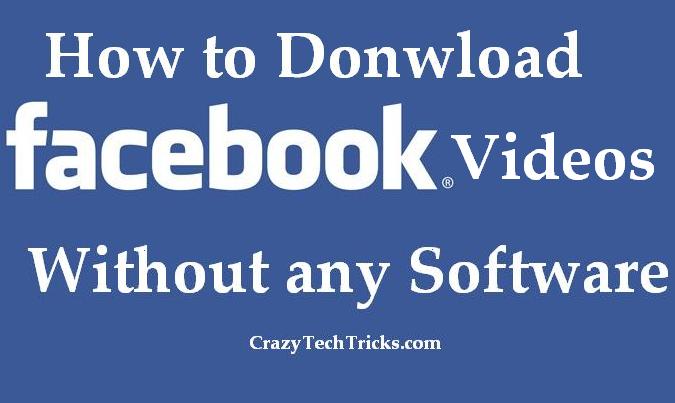 Watch Facebook Video Offline
Several people want to download Facebook video and watch them offline anytime. But, Facebook don't allow users to watch Facebook video offline.
Don't worry as there are few tricks which will allow you to watch Facebook video offline. All you need to do is follow simple steps. Well, best part of this trick that you don't need any software to watch Facebook video offline.
Download Facebook Videos without using any software
Download Facebook videos on your Smartphone, PC, laptop and almost every device which has internet connection. It is one of the safe and fastest way to download Facebook videos. I will disclose the trick step by step. So, make sure you follow every step.
Log in to your Facebook account and open the video you want to download.
Now, Click on Play button and your video will start.
Now, Right click on the video and you'll find several options. At the bottom you'll see the option Show Video URL tap on that.
Now, Copy the URL of your video.
Now, Open the browser and past URL. Edit the URL by replacing www. with m. and press enter.
Your video will appear again. Just play your video and right click on your Facebook video.
Now, You'll see the option of 'save video as'.
Now, Select the location where you want to download give it a name and download it.

Well you don't need any software to download Facebook videos. This trick is free, simple, safe and fast. So, download as many Facebook videos you want and watch them offline.
Was this article helpful?