Hello friends, Today I will tell you a trick to find a song by Humming. Are you searching What's the name of this song or How to find a song? Then, this place is perfect for you. You can search song with Partial Lyrics, beats, and song recognition online.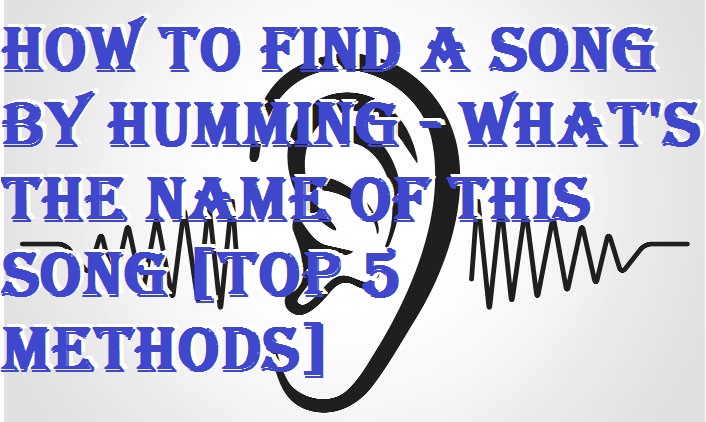 How to Find a Song by Humming
We have done a lot of research and found these 5 best methods to find a song by humming or lyrics etc. Each and every way of finding the song is listed in this article. You can search all kind of songs online by using this method. These websites will even allow you find and download your favorite songs.
1- Find a Song with Partial Lyrics
Accidentally, we listen to any song from somewhere and afterward we want to download or listen to that song. But we don't know the complete Lyrics of that song. In that case, Users can still search for the song with partial lyrics. The below told steps will help you to find a song by its partial lyrics.
Open the website Google.
On the search bar type your remembered lyrics of any song.
Make sure that you add suffix "mp3 download" or "song".
Tap on the Enter key and wait for the song to be searched.
Now, You will see several search results for your songs.
This was it! You can easily find a song with partial lyrics using this method
2- Song Recognition Online
Guys, we can find any song by recognition it online. You can recognize any song online. All you need to do is upload that specific song and wait for the result. This website has the largest number of Songs in its database. All you need to upload the song of 10 seconds or less. And then the website will give the song.
Open the website midomi.
Now, click on "Click and Sing or Hum" button.
Then, it will ask you to enable your microphone.
Click "Allow" button.
Then, sing or hum your song for at least 10 seconds.
Then, click "Search" button.
Now, Midomi will start searching your song.
That's it. Now, you will get your song to download.
If this doesn't work then use these alternatives.
1-NameMyTune
2-WatZatSong
Read more: Top 5 Best ways to Download Songs from SoundCloud for Free on your Android/iPhone/PC/Laptops/Mac/Smartphone – Download SoundCloud Songs/Music
3- Find Song by Beat
You can get any song by the beat. If you are good on the beat. Then, you can even play piano online. Users can even find the song by rhythm. You can make your beat and search on this website to find the song by beat.
Open this website which is Musipedia.
Then, click on "Music Search".
Now, click on "Rhythm Based Search" link.
Now, insert your rhythm, melody or beat there and download your song.
Read more: Top 10 Free YouTube Converters – Download YouTube Videos & Convert in any Format
4- Find a Song by Lyrics and Genre
You can find a song by using Genre or song year. If you are looking for a song and you not getting. Then, you can add lyrics and genre of the song. These websites will help you to find any song by lyrics or Genre.
5- What song is playing right now
You want to know 'What song is playing right now'. Then, you can upload the song even through live audio. Yes! you can upload the audio of song you listening. And this website will tell you the name of the song.
Visit What song is playing right now .
Upload the song and you will get your song in few seconds.
Read more: How to Set Multiple Ringtones in Android Phone – Without Root
Conclusion
Hope you enjoyed this article. We have shared almost each and every method to find a song by Humming, Partial Lyrics, beat and genre. If you know any other method. Then, do make a comment below and don't forget to share this article with your friends.
Was this article helpful?