Google has launched one of the features to show Events related to your interest. It will show the vents nearby you and related to your interest. Users can even search for the specific vent in your region. It will help users to find a lot of events around their city nearby. You only need to enter a keyword for example events in new york. And you will get a complete list of events. Users can even book tickets.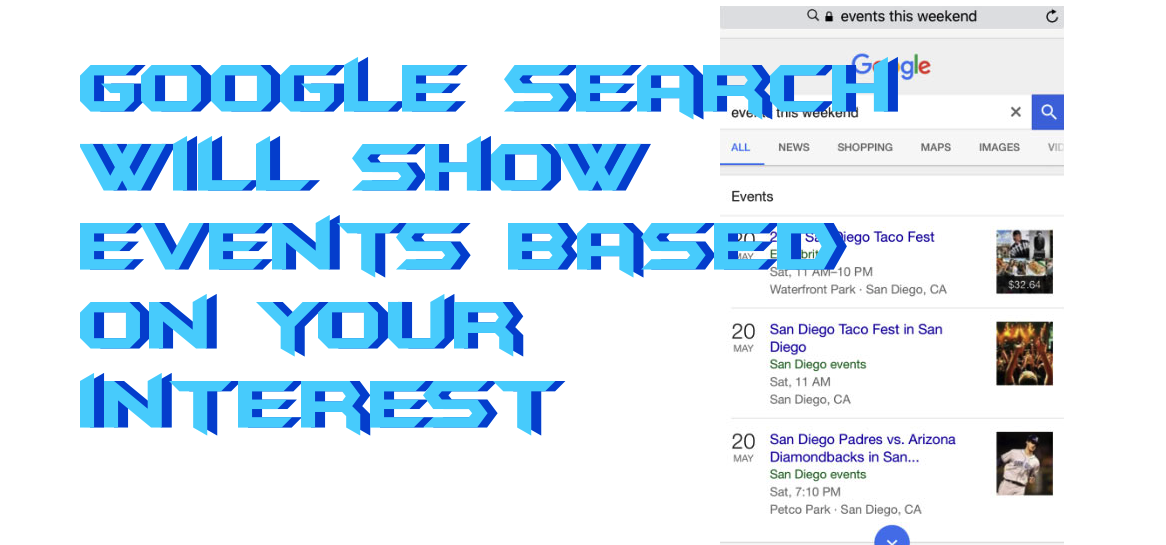 Google search will show Events based on your interest
Google is doing several experiments with their search engine. And this is almost of the part or new way of search. It will help users, who love to attend events. All you need to do is a search. And Google will find the most relevant event based on your interest. It will showcase the location, and you can see the event. Hold on! There is also one more amazing features. Users can even check the ticket price and even book.
Yes! You heard it right. Users while searching for an event can also book tickets. Its amazing features for users looking for an event. Maybe we can see more features like subscribing to an event in your city. So whenever an event is hosted, users get intimated through a notification or an Email. You need to search for an event then tap on the event to check tickets with prices. Then you can directly book tickets for the events.
Google is not only targetting big events and concerts. It will also showcase the small events or home events. It will show that specific event in your city or surrounding. It is the best way to organize a home party, and you will get a lot of visitors to your home event.
You can say its an updated feature for searching an event on Google. Earlier we need to write a term. Then visit any website, and from there, we get the details. Its great with the official site but several fraud websites were also present. It was very confusing for users to trust this website. But this new feature will directly help users in finding an event nearby.
Was this article helpful?