You can cancel your Netflix account by following this method. You can follow this method on Windows PC/Laptop and Android/iPhone devices. You can stop auto-renewal and stop from payment.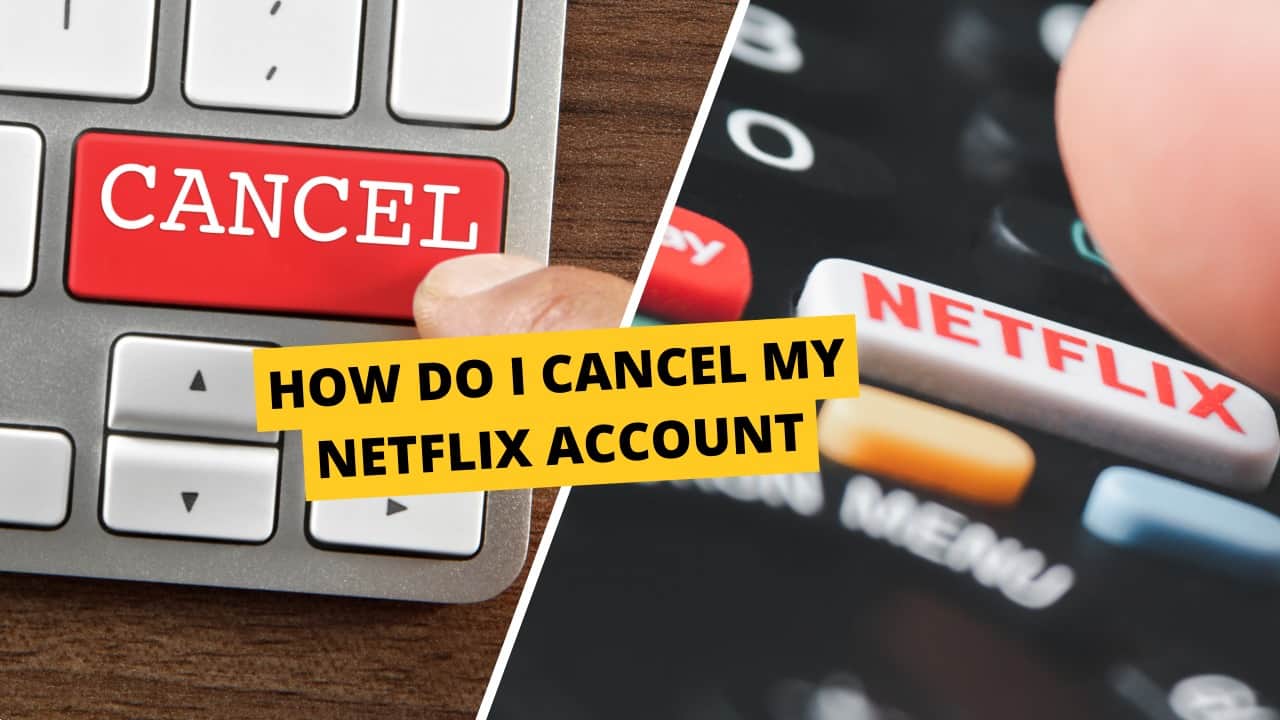 Canceling a Netflix account is a simple step that allows users to cancel their membership and avoid additional expenses. This article will help you through the essential steps to cancel your Netflix membership hassle-free, whether you want to explore alternative streaming services or are taking a break from entertainment services.
Now, If you're thinking "How can I cancel my Netflix account?" then I must say that you can easily do it by following these easy instructions, which will also ensure an instant cancellation.
Read more: How Many Profiles can you have on Netflix
How Do I Cancel My Netflix Account
The time may come when you decide to cancel your Netflix subscription in a world of unlimited streaming options. You might be switching to a different streaming service or finding another one that better fits your tastes. No matter the cause, saying goodbye to Netflix is a simple process that guarantees you won't be charged any more fees. Moreover, the steps are as follows;
Log in to the Netflix account: Open your default web browser and go to the Netflix website at www.netflix.com to start the canceling procedure. As an alternative, you can use your tablet or smartphone to access the Netflix mobile app. Find the "Sign In" button, which is typically in the upper right corner, and click it. To sign into your Netflix account, enter your password and registered email address or phone number.
Find Accounts settings: After logging in, you'll be taken to the Netflix homepage. Locate the profile logo, which resembles a person's profile and is usually situated in the upper right corner of the screen. Click the icon to reveal a dropdown menu. Select "Account" from the menu options to view your Netflix account settings.
Visit the Cancellation Page: Once in the account settings, scroll down to the "Membership & Billing" area. You'll find information about your current subscription, including payment information, in this section. Look for the "Cancel Membership" option and select it.
Assurance of Cancellation: Before officially canceling your subscription, Netflix will give you a few other options because they don't want to lose you just yet. They could propose putting a temporary hold on your account or advise a new strategy that better fits your requirements. Select "Finish Cancellation" if you're serious about going forward with the cancellation.
Verification and adieu: Congratulations! Your attempt to cancel your Netflix subscription is successful. When you cancel your subscription with Netflix, a confirmation message will be sent to you. Take note of the account deactivation date that was given in the confirmation message. You can still use all of Netflix's features up to that time.
Read more: How to Remove Continue Watching from Netflix
Additional Points to Consider:
The following factors should be taken if you are wondering how do I cancel my Netflix account. These are:
Netflix uses a monthly billing cycle for its business. The remaining amount of the current billing cycle will not be refunded if your account is cancelled. Until the last day of the current billing cycle, your account will be active.
If your Netflix account includes many accounts, cancelling one will have an impact on all of the profiles connected to it. For later usage, each profile will keep its unique viewing history, preferences, and recommendations.
If you desire to reactivate your Netflix account later, simply sign in with your existing login information. Netflix keeps your account information and viewing history for ten months after you cancel, making it simple to continue your streaming experience.
Read more: When Does The Office leave Netflix
Conclusion
A few simple actions can be used to quickly and easily cancel my Netflix account. You may easily cancel your Netflix account and stop paying any more money if you follow our step-by-step guide. It's important to keep track of the date your account will be deactivated and to think about the effects on all of the profiles connected to your account.
You can always reactivate your account to continue watching Netflix whenever you want. Enjoy looking into alternative streaming services or taking a vacation from entertainment knowing that cancelling your Netflix subscription is a simple process.
Was this article helpful?