Hey, have you ever wondered How many people can watch Hulu at once? I will share the exact number of people who can watch Hulu from the same account at the same time. Users can also fix the error, Too many streams are working. Several users can view Hulu live streaming.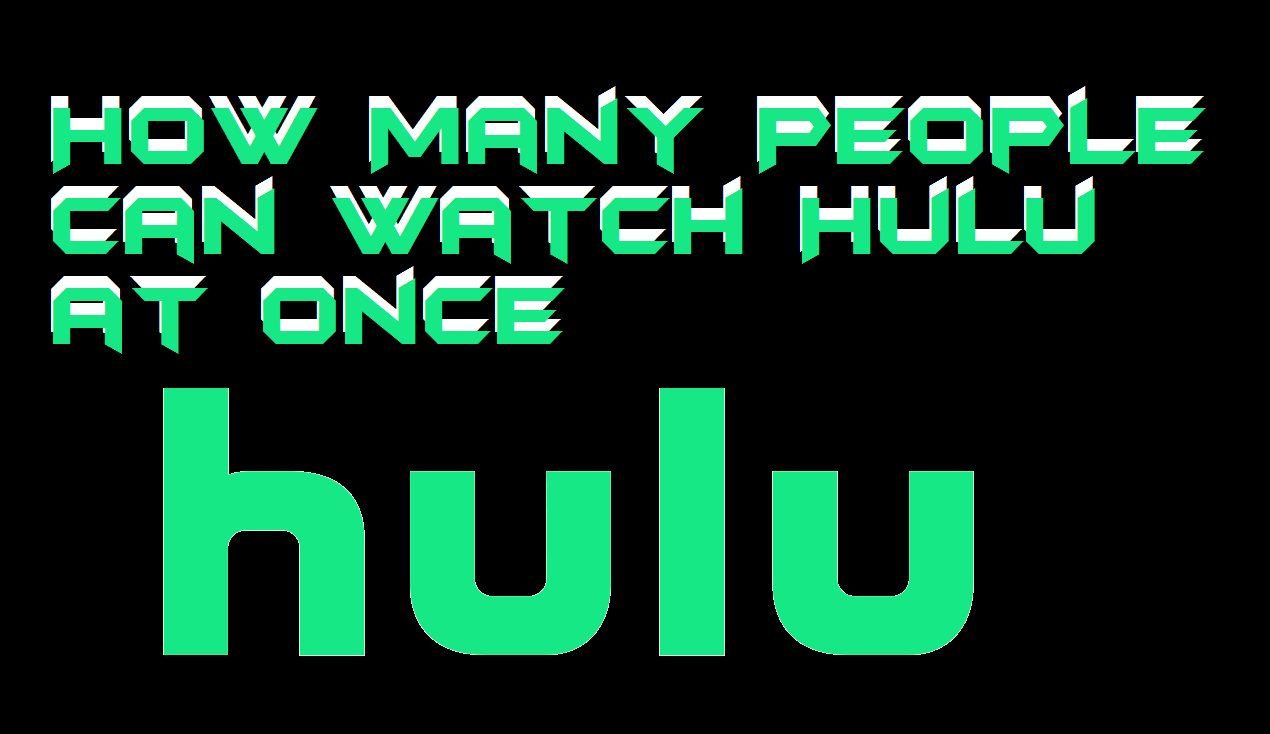 Hulu is the most popular on-demand online streaming service. It provides the feature of streaming popular internet contents on your wished device without any cable. Hulu is similar to Netflix, Amazon Prime, YouTube, and more. A user can find every kind of TV shows, movies, and many more things at Hulu. What you have to do is, buy a Hulu plan according to your wish and start streaming anything on Hulu. Hulu plans are much cheaper as compared to the cable TV. One thing which a user must remember that he or she needs an internet connection to use Hulu services in his or her device.
But, have you ever wondered how many people can watch Hulu at once? Suppose you are having a Hulu account which you want to give it to your son or daughter to watch any TV show on Hulu. Meanwhile, you also want to watch something on Hulu on another device. Then, what will be the reaction of Hulu, have you ever think of that? Here, I have explained the same in very deep. Also, there is a tip in the next paragraph of the article which you must read.
How Many People Can Watch Hulu at Once
How many people can watch Hulu at once is basically depends on the plans which the peoples are using. Generally, Hulu offers three different plans to its customers, which are Limited commercial plans, No commercial plans, and Live TV plan. Peoples can use the same Hulu account on various devices. But when someone tries to stream something from two different devices with the Standard plans (Limited commercial plans and No commercial plans) then, Hulu will show you an error saying "Too many streams are working." In simple words, Hulu has made a restriction on the number of the same streams.
Must Read: How to Download Movies from Netflix to PC for Free – Legal Method
However, many people have claimed that they can watch Hulu on two different devices using the same Hulu account at once. But, maybe Hulu has been fixed it till you are reading this article. Also, there are various third-party add-ons which allow the users to watch Hulu from several devices at once. Besides of it, Hulu allows the users to upgrade their plans to unlimited screens add-on plan so that they can stream Hulu more than two devices at once.
How Many Devices Can Watch Hulu at Once
Hulu allows a variety of devices to watch anything on Hulu at once. But, there is a division between the devices supports Hulu library and Hulu Live TV. Hulu not even let the TVs watch the streaming on Hulu, but a mobile phone and even a gaming console can also do so. Some devices that can allow the users to watch Hulu library are Android TV, Ruku Stick, Sony TVs, TiVo, Apple TV, LG TVs, PlayStation 3 & 4, Samsung TVs, VIZIO TVs, and more.
Read more: Hulu Plus vs Netflix – Which is best? Complete Comparison
List of some devices that supports Hulu Live TV is Roku, Android phone & tablets, Apple iPhone & iPad, Amazon Fire TV & Fire Stick, Google Chromecast, Microsoft Xbox, Nintendo Switch, LG TVs, and more.
Conclusion
This was everything about how many people can watch Hulu at once and how many devices can watch Hulu at once both. Hulu is an excellent option if you are using it, but besides it, there are more streaming services available which you must try at least once. Above I have explained that many people claim that they can watch the same show from one account on two devices. So, I would like to recommend you that it's your responsibility that you do not do so otherwise anything wrong can happen. I hope using this you have learned everything regarding the same. You can share this with your friends and relatives who use Hulu so that they can also know the same.
Was this article helpful?