Every day millions of applications are downloaded from operating system market. And every day more than 2 million applications are uploaded on operating system market. Most famous market are of Google play store and iOS. Today i will tell you how to earn money from downloading applications.
Know more : How to EARN MONEY from SINGLE PAGE BLOG
To promote applications company pay the operating system. So that more and more applications are downloaded. But several application are available these days. Which show number of applications with a price tag. When you download that specific application you will get some amount of cents or points. And when you reach at certain level. Then you can cash them or covent them to mobile tariff.
Earn Money from Downloading Applications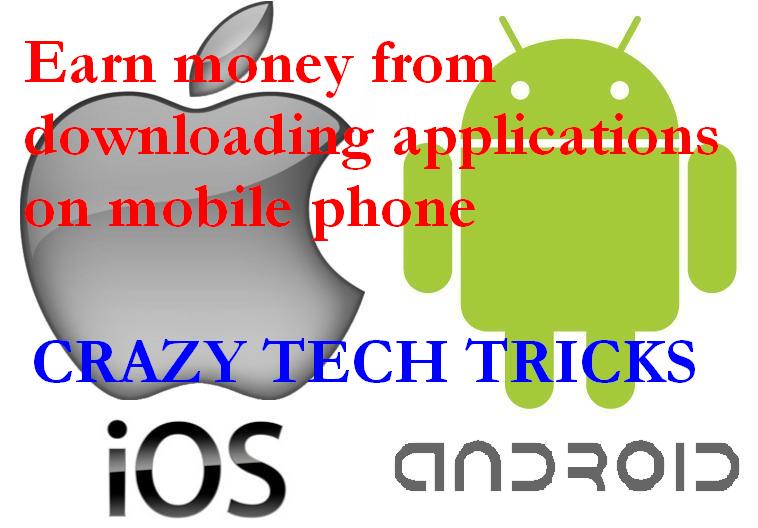 CASH PIRATE
It is the best ever application which pay you coins. For every download of application you make. There are several ways by which you can earn coins. It also pay users when they watch video or download applications. It also pay you when you buy from online website. You can cash all coins to United States Dollar. You can withdraw money through paypal or facebook credit. It also pay you when you refer a user. And for lifetime you can around 5% earning of your referral. Use referral code : SUDCRN 
Read more : How to schedule gmail to send email later
Earn Talktime
Earn talktime provide users a money. Which users can convert to talktime. It also pay when you invite a user. And that specific user join Earn Talktime. For every application you download. You earn some amount and for every user join you earn upto Rs 20/-.
Mcent
It is similar application to Earn Talktime. But it has more offer then Earn Talktime. Mcent is new application and trying to have more users. So its paying more to users. And bring a lot of offers for users and pay them quickly too.
CONCLUSION
Above listed are some applications. Which pay you on downloading applications. My personal favorite is Cash Pirate. Because some time other applications don't pay money. May be some network problem or they really don't want to pay. Try Cash pirate becuase it is real and pay for every downloading yo make. You can also cash money when you even earn $2.5. So earn money from downloading applications.
Was this article helpful?